IBS 16
Industrial drill jig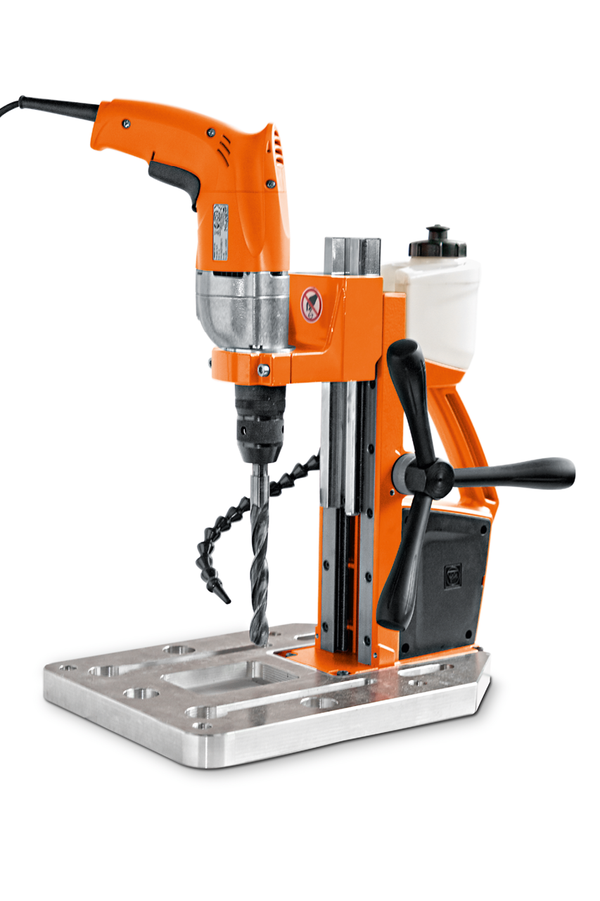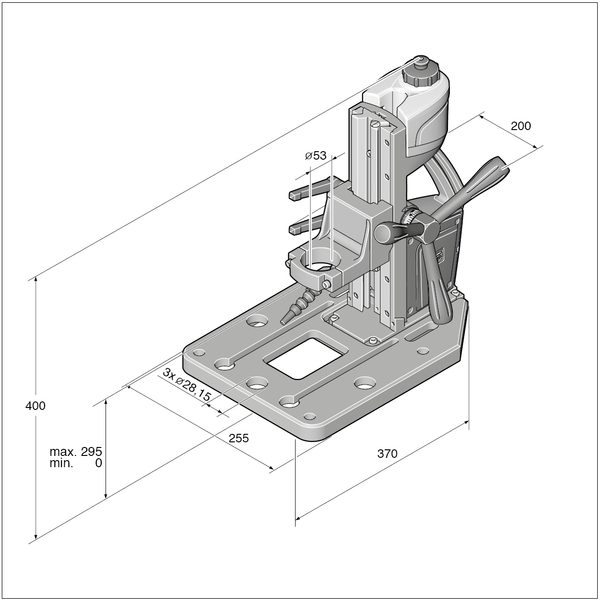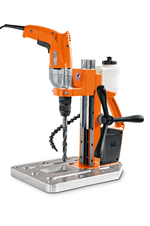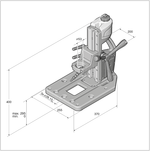 ---
IBS 16
Industrial drill jig
Industrial drill jig for drills with drilling capacity of up to 16 mm.
Product number: 9 03 20 223 00 0
Details
Lightweight, compact industrial drill jig with aluminium base plate for universal use, including drilling, tapping, reaming and countersinking.
Double drill motor guide for use with very large drilling tools.
Base plate with hole pattern for Demmeler and Siegmund System 28 welding tables.
Integrated coolant tank with flexible jointed hose.
Feed handwheel can be moved from one side to the other.
Carriage height adjustable without tools.
---
Price includes
1 coolant tank
1 flex-jointed hose
1 reducing ring, diameter 43 mm
Similar products