The high performance, universal system for interior construction and renovation with comprehensive accessories for unrivaled versatility.
The optimal drilling solution with high powered German motor designed for use with Carbide and HSS cutters for toughest jobs and applications.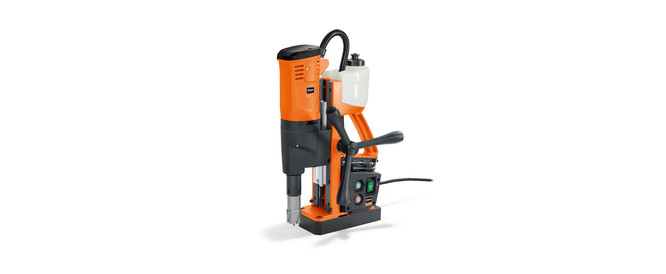 Top products
9 in Slugger Metal Cutting Saw
9 in Slugger Metal Cutting Saw
GRIT GIC
Cylindrical grinding module
FEIN dealer & repair search
Find a dealer near.
FEIN online dealer search
Find a online dealer.
The Original
We invented the oscillating power tool in 1967. We have now been consistently further developing tools and accessories for almost 50 years and so have the most comprehensive system for interior work and renovation on the market today.
FEIN invented the world's first power tool. Wilhelm Emil Fein founded the company in 1867. FEIN invented the first power tool – the electric hand drill – in 1895. Today FEIN is a long-established power tool manufacturer with an international reputation.
This first-class German manufacturer develops and produces application solutions for the metalworking, interior construction, and automotive sectors and is the specialist for professional and extremely reliable power tools for industry and trades.
FEIN. Extremely reliable power Tools.
Learn more about FEIN