FEIN Dustex 35 L
Wet / dry dust extractor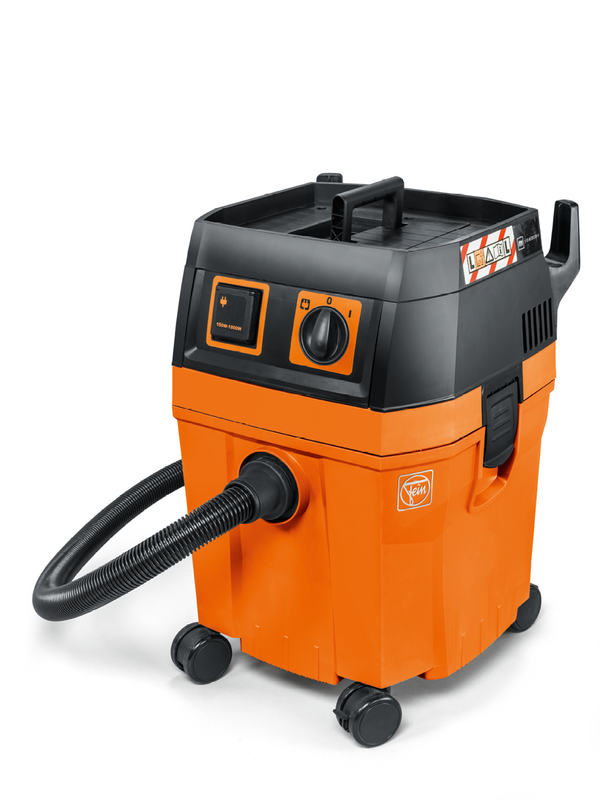 ---
FEIN Dustex 35 L
Wet / dry dust extractor
Powerful wet and dry dust extractor for connecting power tools when working in the workshop and for assembly work.
Product number: 9 20 36 211 24 0
Details
Powerful turbine for 72 l/s volumetric flow and 253 mbar vacuum (240V).
Low noise level of 67 dB (A).
Large range thanks to 6 m power cable and 4 m suction hose.
Anti-static function for preventing static charging during work – electrostatically discharging thanks to optional suction hose 3 13 45 120 01 0 and tool collar 3 13 45 300 01 0.
Large, 360° rotating castors for optimum manoeuvrability even in tight spaces.
Practical storage area with edge.
Auto start socket with switch-on delay to avoid power surges.
Tool collar with suction force regulation to set the suction power with ease.
Approval for dust class L.
---
Price includes
1x 4 m suction hose, diameter 35 mm
1 filter bag
1 filter
1 tool collar with suction force regulation