GSZ 8-280 PEL
Straight grinder 28 000/min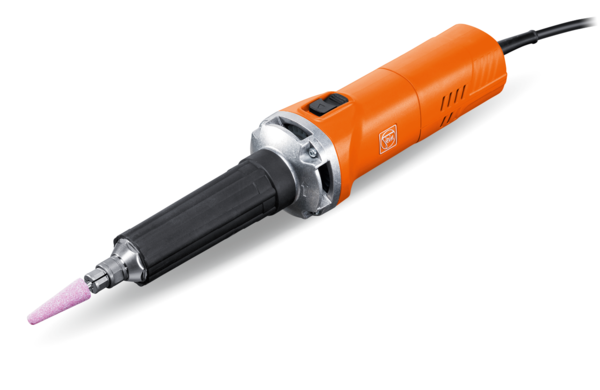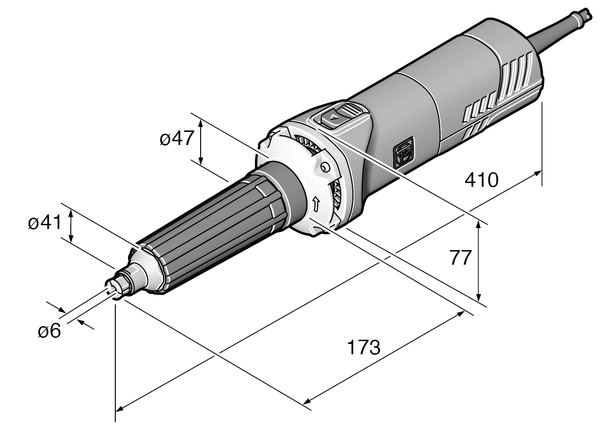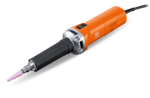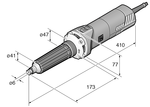 ---
GSZ 8-280 PEL
Straight grinder 28 000/min
Ergonomic, powerful die grinder with high plunge depth for grinding and deburring in difficult-to-reach spots.
Product number: 7 223 19 60 24 1
Details
Long narrow neck allows tool to plunge a long way into workpieces (e.g. grinding inside pipes).
User protection features include blockage monitoring, restart protection, soft start and electronic overload protection.
Innovative collets with all-round flange to protect the workpiece and prevent the wrench sliding off during tool changes.
POWERtronic tachoelectronics for enormous power, power reserve and exceptional speed stability under load.
Removable rubber collar bearing cover.
Motor and electronics protected against metal dust.
Variable speed allows different tools to be used.
Technical data
Grinding wheel for max. Ø
Vibration and sound emission values
Uncertainty of measured value KpA
Uncertainty of measured value KWA
Uncertainty of measured value KpCpeak
Vibration value 1 αhv 3-way
Vibration value 2 αhv 3-way
Uncertainty of measured value Kα
---
Price includes
1 collet Ø 6 mm
Jaw spanner SW13
Jaw spanner SW17