WPO 14-25 E - Stainless steel start set
Stainless steel start set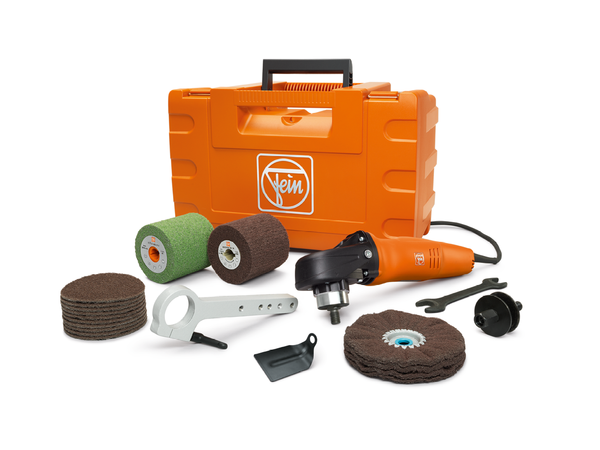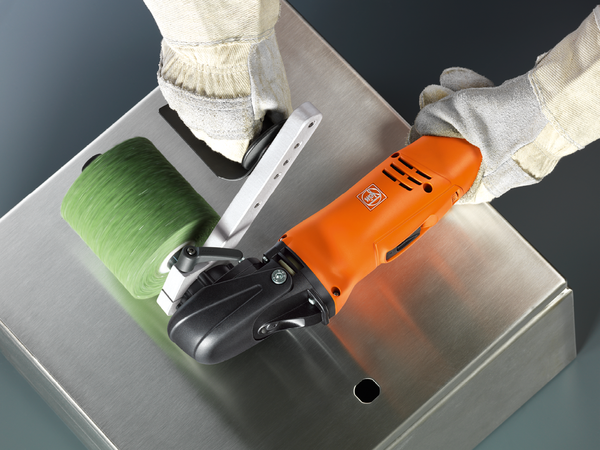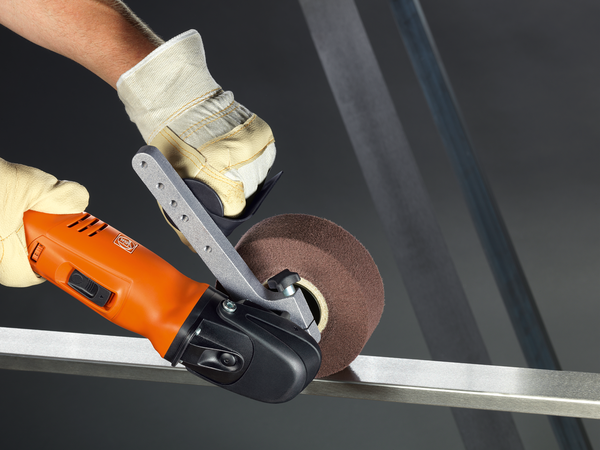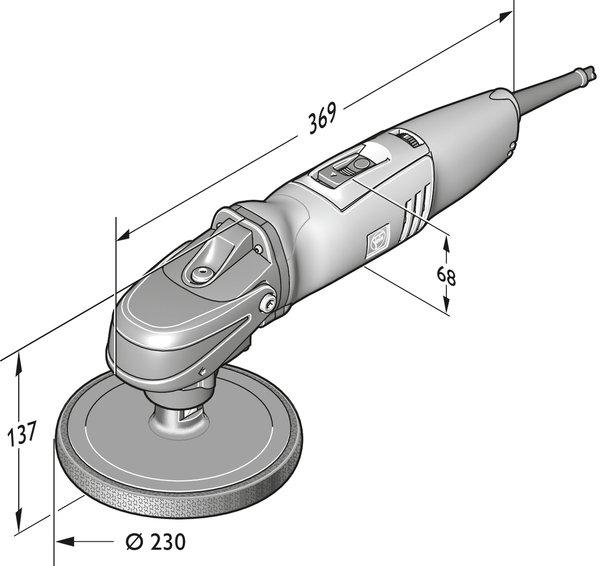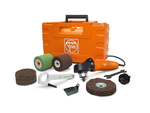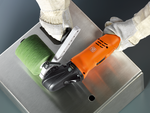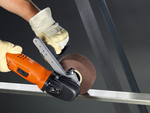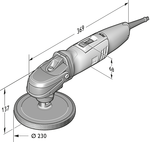 ---
WPO 14-25 E - Stainless steel start set
Stainless steel start set
Stainless steel starter set for standard applications in surface machining.
Product number: 7 221 49 50 04 0
Details
Extremely powerful even at low speeds thanks to mechanical gear reduction and FEIN high power motor.
Infinitely variable speed, ideal for sanding, satin finishing, brushing and high-gloss polishing of stainless steel.
Universal suitability as fully-functional sander, polisher and satin-finisher.
Excellent handling.
Spindle lock.
Right or left-handed operation.
Restart protection.
Soft start.
H 07 industrial cable.
Dustproof ball bearing.
Carbon brushes with self cut-off function.
Wide range of accessories.
Technical data
Vibration and sound emission values
Uncertainty of measured value KpA
Uncertainty of measured value KWA
Uncertainty of measured value KpCpeak
Vibration value 1 αhv 3-way
Vibration value 2 αhv 3-way
Uncertainty of measured value Kα
---
Price includes
1 holder, rotating
safety guard
1 work arbour
1 corrugated sanding fleece
1 supporting plate with velcro adhesion section (Ø 115 mm, M14)
10 sanding fleeces with velcro (Ø 115 mm, fine)
1 elastic sanding roller (100 x 100 mm, grain 60)
1 lamella fleece cylinder (100 x 100 mm, grain 180)
2 keys
1 anti-vibration handle
1 plastic carrying case
---
Product feature
Soft start
Restart protection
FEIN high-power motor
Spindle lock