BOZ 32-4 M
Four-Speed Hand Drill up to 32 mm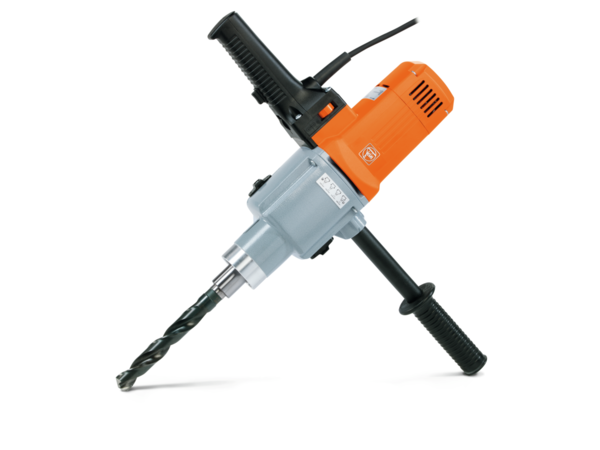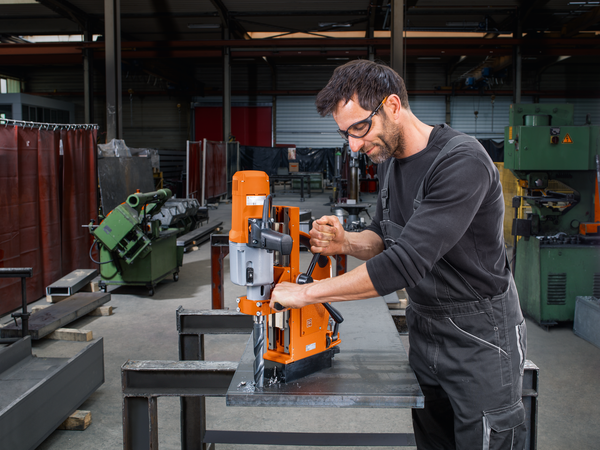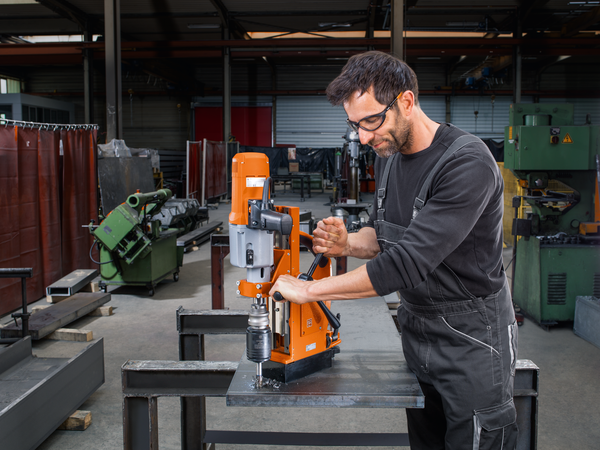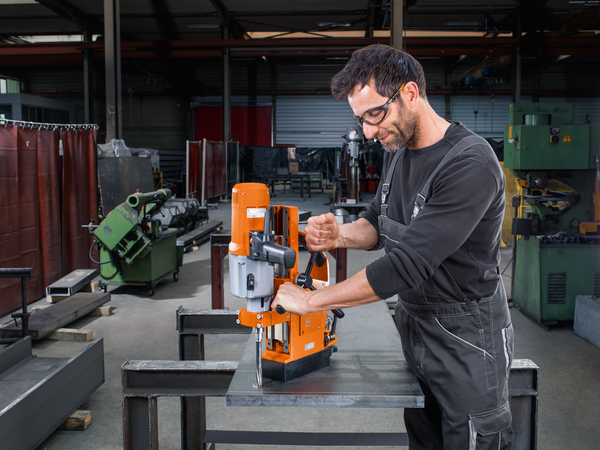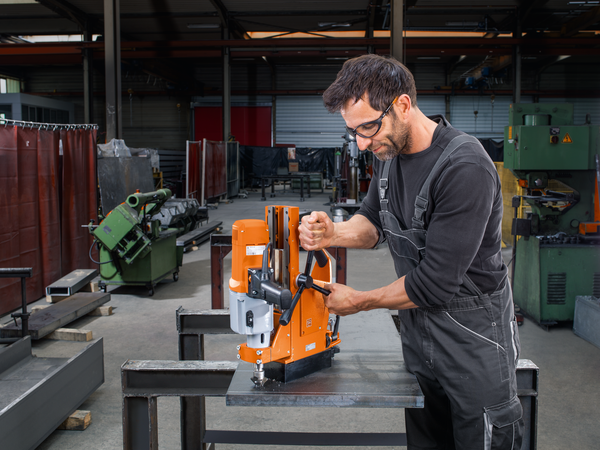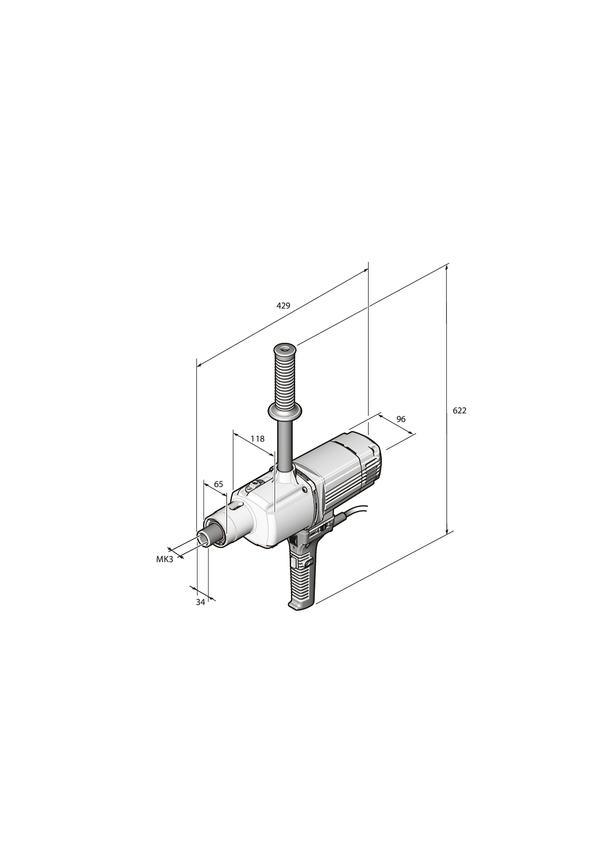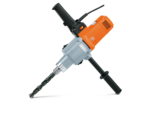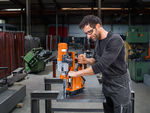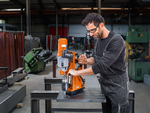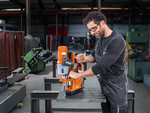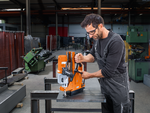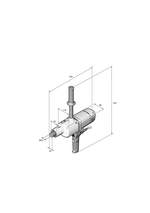 ---
BOZ 32-4 M
Four-Speed Hand Drill up to 32 mm
Universal four-speed drill with forward/reverse running, speed setting, MT3 tool mounting for heavy-duty drilling.
Product number: 7 202 51 60 00 0
Details
FEIN 1800 W high-power motor and mechanical 4-speed gearbox for high torque in heavy-duty drilling work.
Tool with forward/reverse running and electronic speed reduction for all drilling work, such as twist drilling, tap drilling, countersinking and reaming.
Extremely durable design for tough use thanks to highest quality materials and workmanship.
MT3 tool mounting.
Electronic torque shut-off.
Speed-controlled tacho electronics.
Able to handle extreme loads.
Metal gear head.
Cross handle.
For optimum use on FEIN magnetic drill jigs.
Wide range of accessories.
** Torque slipping clutch.
Technical data
Torque at max. output power
capacity in Ø stainless steel
Vibration and sound emission values
Uncertainty of measured value KpA
Uncertainty of measured value KWA
Uncertainty of measured value KpCpeak
Vibration value 1 αhv 3-way
Uncertainty of measured value Kα
---
Price includes
1 additional handle
1 drift key
---
Product feature
Reversible rotation
Speed preselection
Torque slipping clutch
Similar products