For almost unlimited application solutions
FEIN Multi-Tools in action
Starlock:
The tool mounting standard
for oscillating multi-tools
Fast, secure and convenient accessory changes in record time of less than 3 seconds.
100% transmission of power from tool to accessory for fastest work progress thanks to the 3D tool mount design.
Precise results resulting from from high strength quality-crafted FEIN original accessories.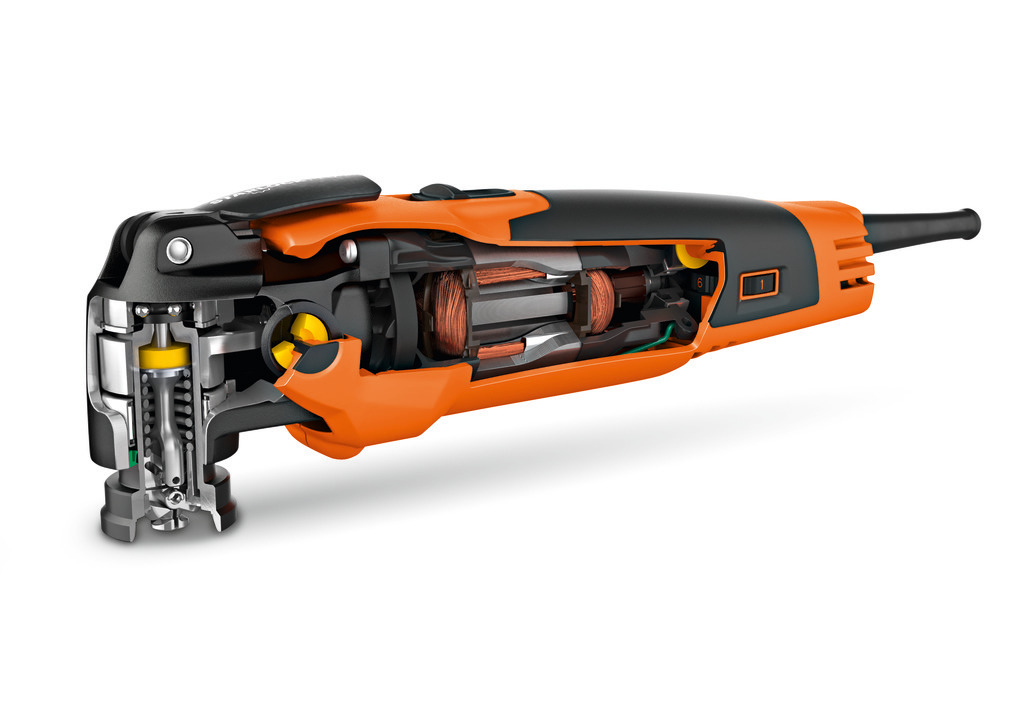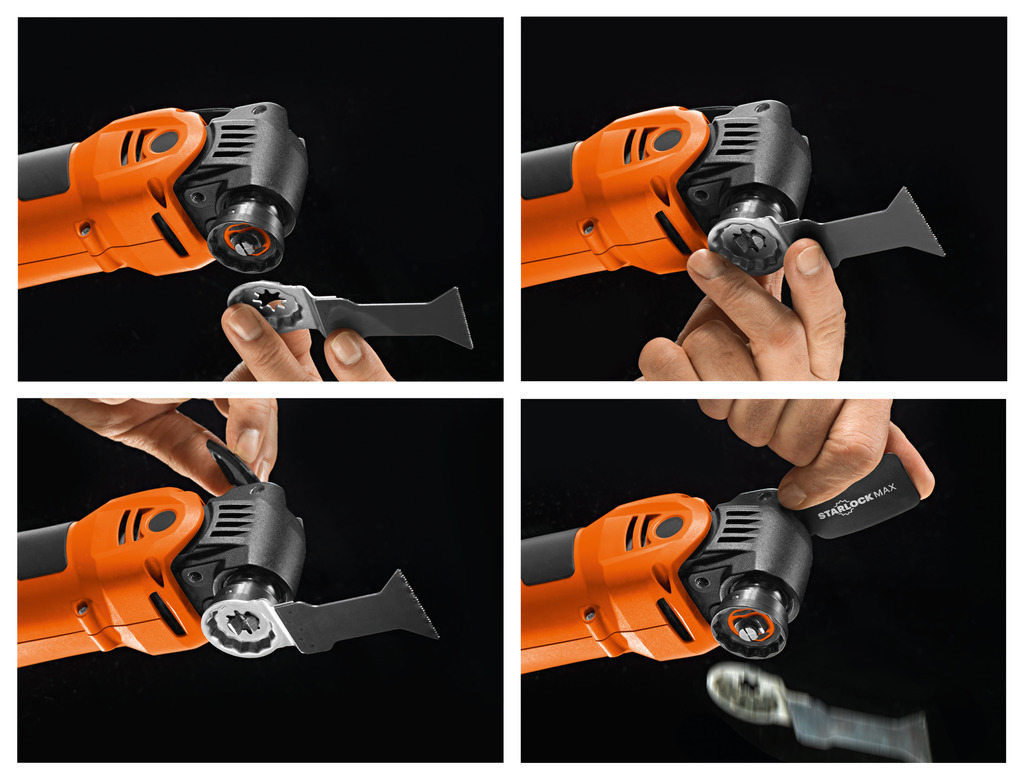 Innovative and unique:
the FEIN anti-vibration system.
Housing completely independent of the motor, thanks to flexible dampening elements.
Effective vibration reduction for minimal physical stress and safe operation – even in continuous use.
Outstanding noise dampening for more pleasant, comfortable operation.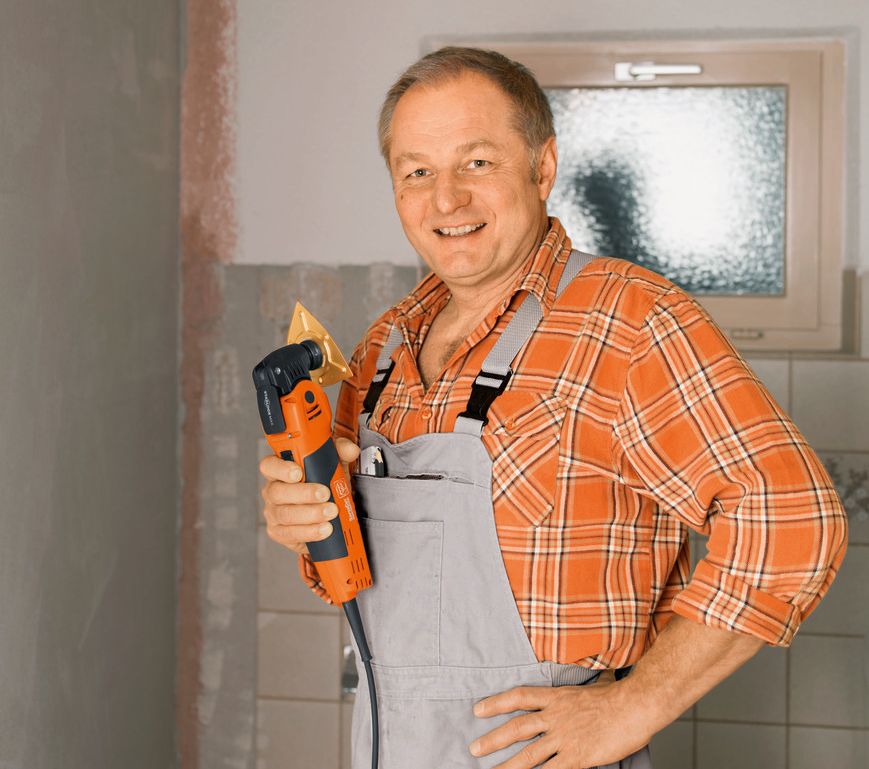 "Everything else is just a copy – this is what makes an Original."
Theo Diem, master tile setter
An Original stands for reliability, quality and professional work. Only when each hand movement flows seamlessly into the next and the tool becomes one with its task can the highest level of precision be reached and outstanding results attained. And only this then can a tool become an Original.
"Quality, precision, reliability – that's what an Original means to me."
Tobias Abele, master carpenter and restorer
A tool is exposed to extreme loads during work. It has to work 100% of the time so that the user's full level of professionalism and precision can be ensured. Those who have this kind of standard for their work aren't satisfied with copies. Only an Original is able to offer such durability – day after day.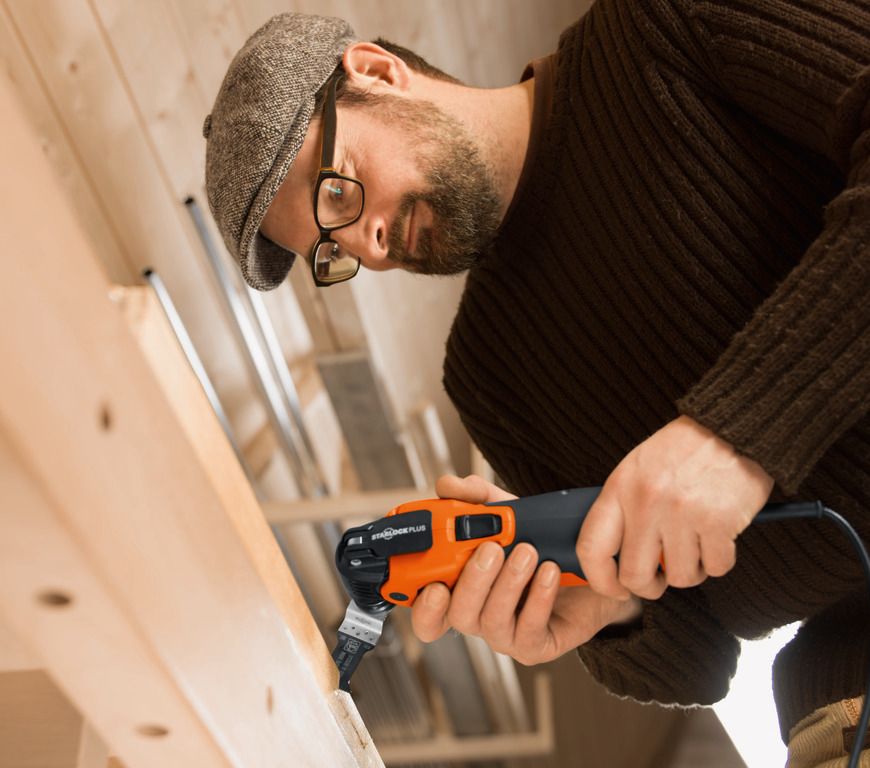 "I won't work with anything except the Original."
Josche Frankenberger, prop builder and furniture designer
By those who use it every day, from a firm conviction. By those who have reached for the same tool for years without even thinking about it because they know that they will never be disappointed. And because they don't find quality, durability and versatility everywhere – only from the Original.
A brilliant idea, continually improved.
The birth of the Original.
In 1967, we invented the oscillating multi-tool. For more than 50 years, we have been developing tools and accessories further and today, we can offer the most comprehensive system for interiors construction and renovation in the market. Numerous patents, such as the one for vibration decoupling, are proof of our one-of-a-kind expertise in manufacturing power tools.

With the new Starlock tool mounting, we once again prove our claim to be No. 1 in the oscillating multi-tools field – and continue to set standards.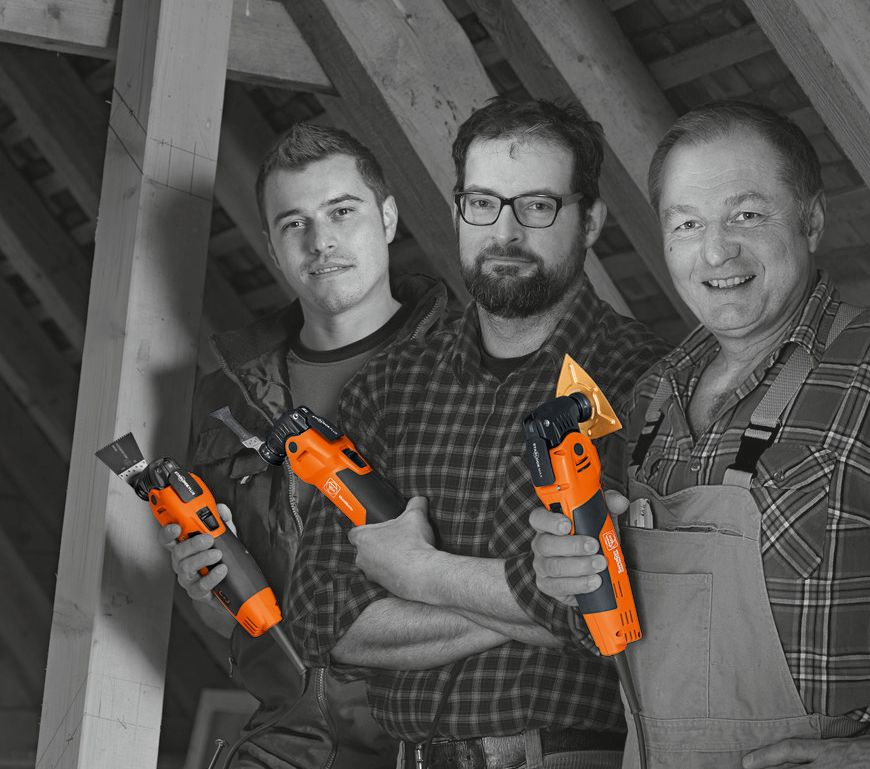 Make an appointment today for a free demonstration.
Oscillating/Multi-tools
In 1967, we invented the oscillating power tool. Since then, we have been continued developing our machines and accessories over the last 50 years. Consequently, we can now offer the most comprehensive system for interior construction and renovation on the market. Numerous patents, such as the one for vibration decoupling, testify to our unique expertise in the production of power tools. Our Starlock tool mounting once again confirms our substantiate our place as the leader in the oscillating multi-tools sector, and we continue to set standards. We do not regard tools and accessories as separate elements. Neither can achieve peak performance without the other. That is why we have developed a system that combines their strengths perfectly. Our high-performance oscillating multi-tools are combined with the most extensive range of accessories on the market to open up an exceptional range of applications. The interplay between them guarantees outstanding precision, maximum convenience, exceptional cutting speed, and perfect results. In short, it always provides exactly the right solution for thousands of professional applications.