FEIN cordless angle grinders with the innovative PowerDrive motor.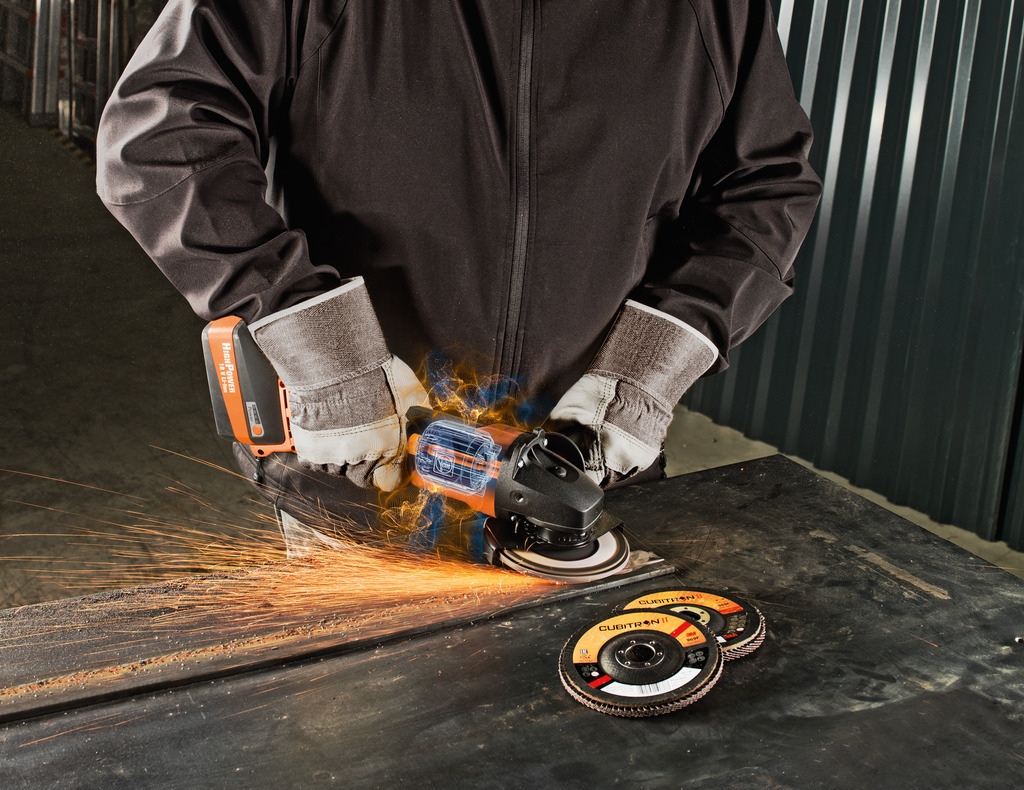 Focus on user protection
Brake for fast disc stop.
Restart protection protects against unintentional restart.
Overload protection for electronics and motor.
Soft start for consistent and secure tool start up.
Durable, brushless FEIN PowerDrive motor, fully encapsulated and maintenance-free.
Powerful, 30% more efficient than comparable universal motors with 1,100 Watt of input power.
Maximum cutting speed with FEIN HighPower Li-ion batteries. Up to 41% more smooth cuts thanks to high current-compatible cells with continuously high current output and 75% higher amperage than Li-ion batteries.
Ideal for many applications
Optimal speeds, matched to many grinding media and materials thanks to infinitely variable electronic speed setting selection.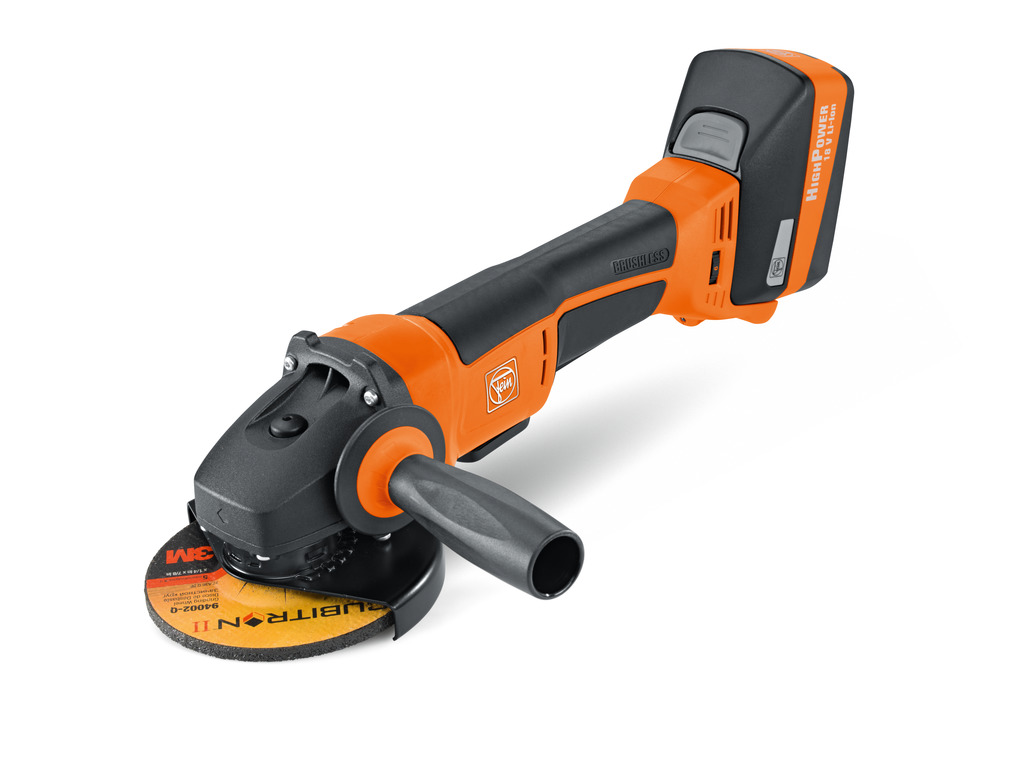 For a wide variety of applications
Make an appointment today for a free demonstration.
Grinding & polishing
From coarse grinding to a mirror finish: we offer a wide product portfolio for both large and small applications, from compact angle grinders and high-frequency grinders to die grinders, handheld and stationary machines rated from 350 to 3,700 Watts. The angle grinders are exceptionally powerful and stable at high speeds thanks to the high proportion of copper in the motor. They are designed to ensure outstanding removal and cutting speed, and maximum service life. FEIN offers a wide variety of processing options, specifically for stainless steel processing, that are perfectly designed for this application. FEIN's GRIT brand systems offer modular belt grinding solutions: they can be used in a multitude of applications, from sanding to production work and guarantee excellent levels of efficiency.