Accessories found quickly
Searching for original accessories for your multifunctional tool for applications such as sawing, grinding, cutting, scraping, and sanding? It's easy with the first special finder for MultiTool accessories. If you need to find the matching core bit quickly, start with the core bit finder. Find bit holders, drill chucks, angle heads, tapping collets and hole sawing adapters for your FEIN cordless drill/driver in the QuickIN accessories. Our site also has quick, direct access if you're looking for general accessories or balancers.
VersaDrive. Drilling Accessories.
Metal workers face multiple challenges in drilling, reaming, and tapping different sized holes in metal. VersaDrive is a modular, quick-change, system of cutting accessories optimized for cordless, corded and air tools. VersaDrive provides ways to create holes easily, safely, efficiently and economically
FEIN Canada is pleased to offer the Canadian market, unique solutions to your hole production challenges. VersaDrive - a modular quick-change system of cutting tools for creating holes simply and economically.
Advantages of VersaDrive
The only impact-wrench rated double-hardened cutting accessories
Up to 15X faster results than everyday methods
Quick-change adaptors
Non-slip 11.0mm hex shank on all accessories.
Fits all standard drill chucks for pistol drills and drill presses.
Modular system with a choice of drive methods and adaptors.
Safer working with impact wrench anti-kickback
More information, please see here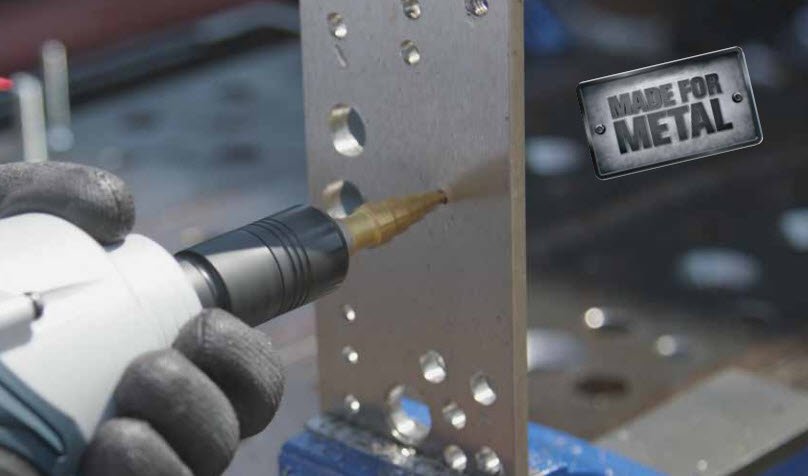 FEIN ABRASIVES. Performance day in and day out.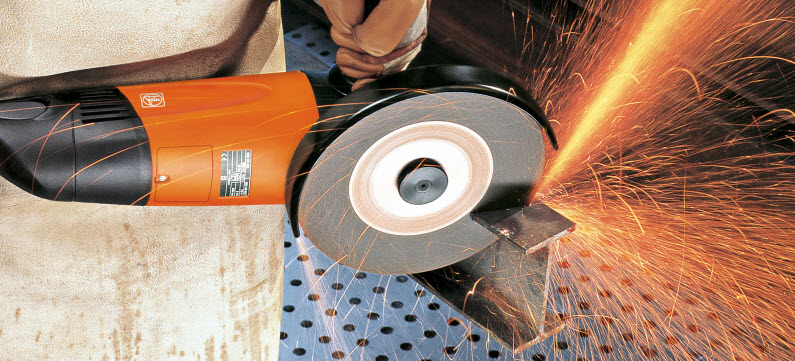 FEIN Abrasives - specialized, high quality industrial finishing products.
Advantages of FEIN abrasives
State-of-the-art quality, high performance products made for serious industrial applications.
Competitively priced.
Made to the most stringent of safety standards to assure end users a level of quality and safety in their daily applications.
Ideal especially when combined with FEIN high performance grinders and polishers.
The solution to a wide realm of applications.
Based on expertise gained from numerous years of extensive industry experience.
Backed by a technically trained sales force, hands on and in the field.
More information, please see here