JMU 137 MQW
Universal magnetic core drill up to 1-3/8 in [35 mm]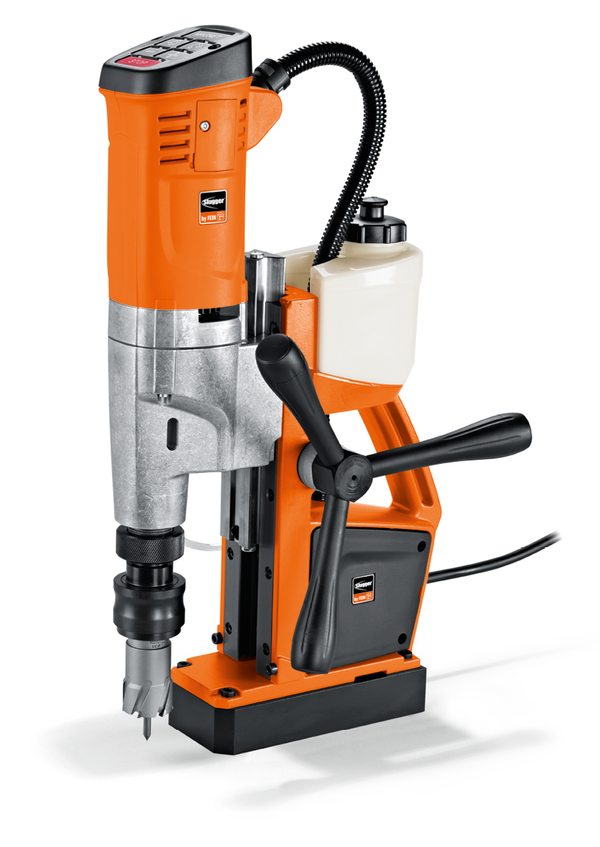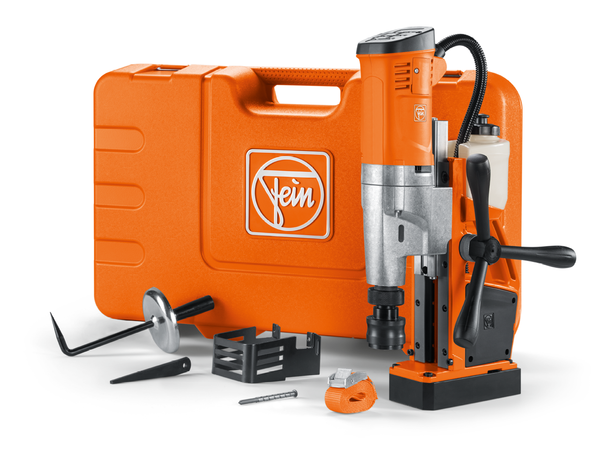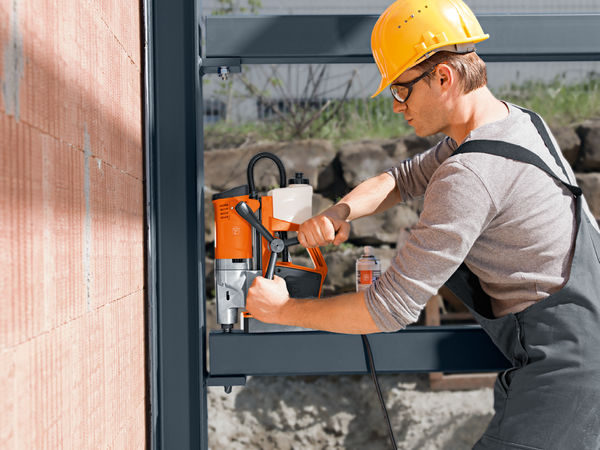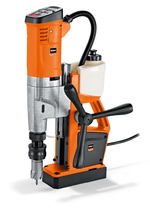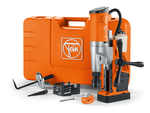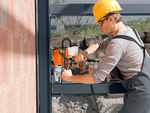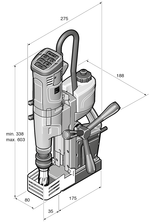 ---
JMU 137 MQW
Universal magnetic core drill up to 1-3/8 in [35 mm]
Small, long-stroke, single-speed universal magnetic core drill with forward / reverse rotation, MT2 tool mount and maximum functionality for flexible work on the construction site.
Product number: 7 270 56 61 12 0
Details
Extremely wear-resistant tool concept with swivel-mounted motor cable protection hose for tough conditions in industry and skilled trades.
Perfect power-to-weight ratio, thanks to compact, weight-optimized design and FEIN 1100 W high-performance motor with tacho electronics for high speed stability for reliable and efficient operation.
Universal use, such as mag base drilling, twist drilling, tapping, countersinking, and reaming is possible due to forward / reverse rotation, electronic speed setting and a 10-1/4 in [260 mm] stroke.
Small, with MT2 tool mount.
Simple and error-proof control concept in the operator's field of view.
Convenient magnetic holding force display.
High magnetic holding force.
Motion sensor.
Additional magnet switch in the drill stand.
Integrated coolant tank.
Hand feed wheel can be mounted on either side.
"Memory function" speed storage.
* optional using accessory.
Technical data
Cutter max. drilling depth
6-7/8 [175] x 3-1/8 [80] in[mm]
Vibration and sound emission values
Measurement uncertainty of the measured value KpA
Measurement uncertainty of the measured value KWA
Measurement uncertainty of the measured value KpCpeak
Vibration value 1 αhv 3-way
Measurement uncertainty of the measured value Kα
---
Price includes
1 coolant tank
1 safety strap
1 chip hook
1 pilot pin
1 chip guard
1 case
---
Product feature
Magnet holding force gauge
Reversible
Electronic speed reduction
Memory function
Speed-controlled tacho electronics
Tip sensor