ROTO-STAR III - P
Rotary Welding Positioner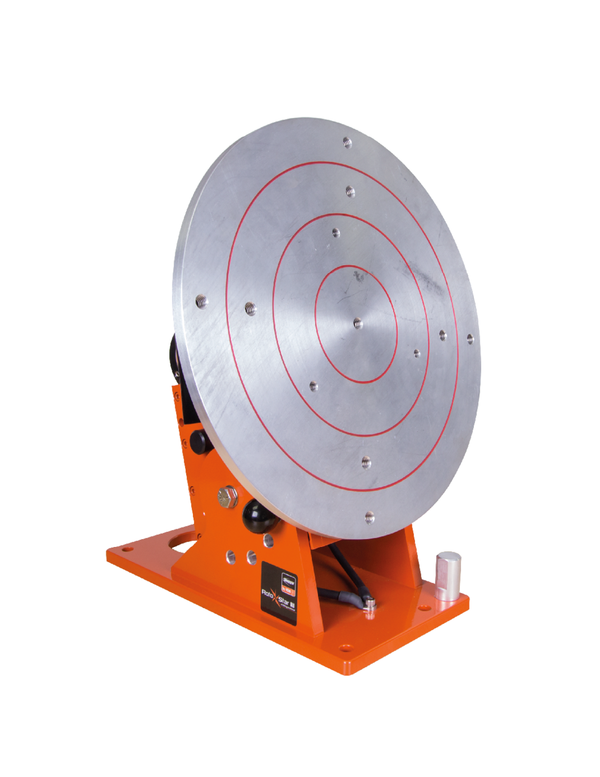 ---
ROTO-STAR III - P
Rotary Welding Positioner
Rotary welding positioner with surface plate for work pieces up to 250 [113] lbs[kg] with variable speed foot pedal and control box.
Product number: 3 13 43 790 25 0
Details
Provides stable work platform for increased productivity and seamless welds.
Rotates a full 360 degree at a steady speed to weld safely and quickly.
Pitch up to a 90 degree angle at 15 degrees increments offering enhanced mobility and functionality.
Increases safety by eliminating operator fatigue.
Increases production by reducing handling and by maneuvering of parts.
Light weight and heavy duty construction.
Provides stable work area to perfect high quality welds.
Technical data
Vertical carrying capacity
Horizontal carrying capacity
---
Price includes
1 chuck
1 variable speed foot pedal
1 control box