BOP 10
Hand Drill up to 3/8 in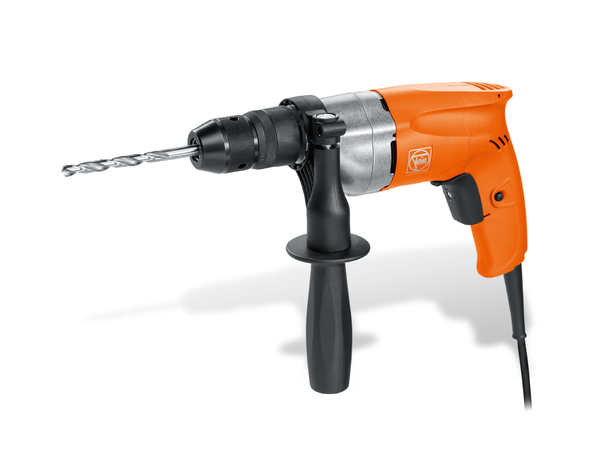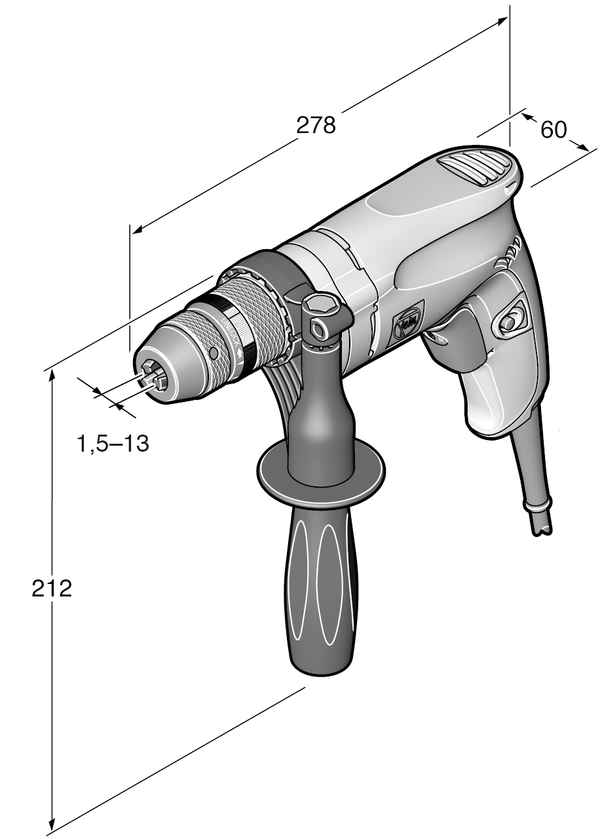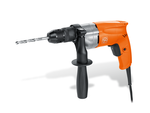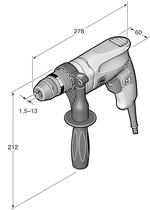 ---
BOP 10
Hand Drill up to 3/8 in
Compact and powerful single-speed power drill with 3/8 in capacity in steel, for installation work on site.
Product number: 7 205 53 60 09 0
Details
Flat, slim design requiring little clearance in corners, for installation work, even in tight locations and in corners.
FEIN high performance motor with excellent speed stability for steady drilling progress in practically every application.
Torsion-free, barrel-type motor housing with metal gear head for superb service life.
Reversible.
Precision metal 3-jaw chuck.
High concentricity.
Retracting chuck jaws.
FEIN Sensitive Handle.
Electronic start.
16 ft. [5 m] cable.
1-11/16 [43] in[mm] collar diameter for use in drill jigs.
Technical data
Torque at maximum output power
1/16 [1.5] - 1/2 [13] in[mm]
Capacity in stainless steel Ø
Capacity in light alloy Ø
Vibration and sound emission values
Measurement uncertainty of the measured value KpA
Measurement uncertainty of the measured value KWA
Measurement uncertainty of the measured value KpCpeak
Vibration value 1 αhv 3-way
Measurement uncertainty of the measured value Kα
---
Price includes
1 Supra SKE single-collar, metal fast-acting 3-jaw chuck
1 handle
---
Product feature
Reversible
Electronic start