BOP 10-2
Two–gear Hand Drill up to 3/8 in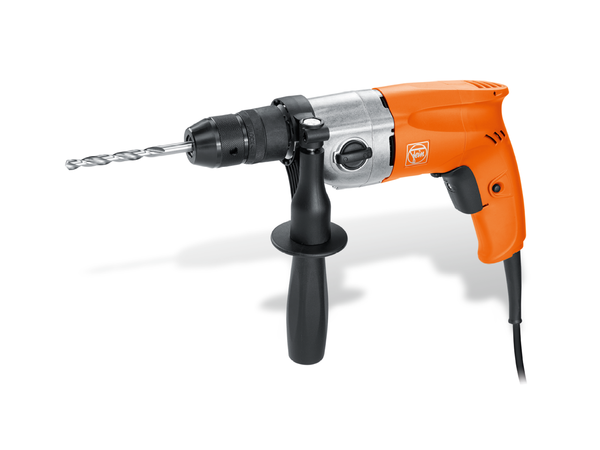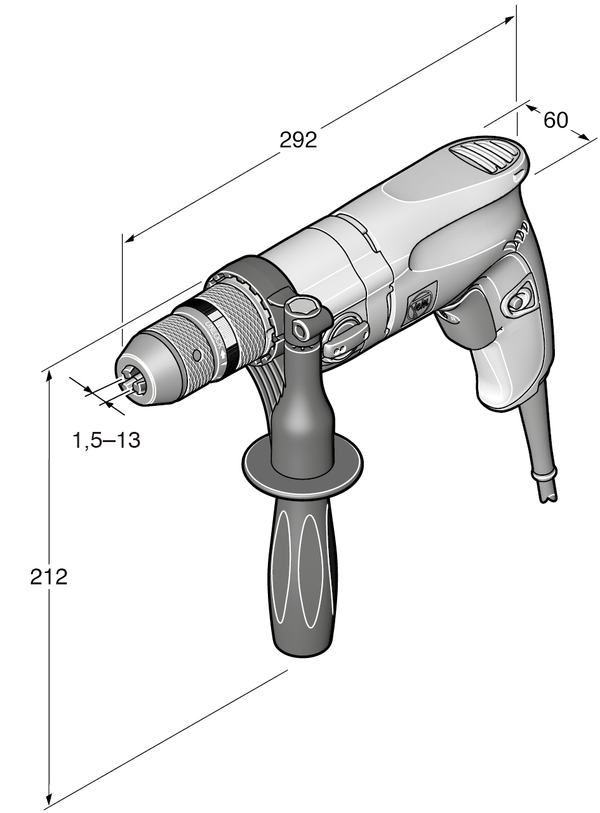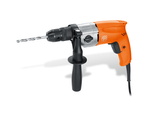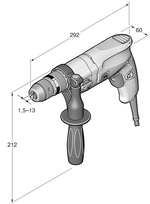 ---
BOP 10-2
Two–gear Hand Drill up to 3/8 in
Universal two-speed power drill with 3/8 in [10 mm] capacity and ideal speed ranges for steel and stainless steel.
Product number: 7 205 54 60 09 0
Details
Mechanical 2-speed gearbox with optimum speed adjustment for a wide range of uses.
FEIN high performance motor with excellent speed stability for steady drilling progress in practically every application.
Torsion-free, barrel-type motor housing with metal gear head for superb service life.
Reversible.
Precision metal 3-jaw chuck.
High concentricity.
Retracting chuck jaws.
FEIN Sensitive Handle.
Electronic start.
16 ft. [5 m] cable.
1-11/16 [43] in[mm] collar diameter for use in drill jigs.
Technical data
Torque at maximum output power
177 [20] / 62 [7] in/lbs[Nm]
443 [50] / 142 [16] in/lbs[Nm]
1/16 [1.5] - 1/2 [13] in[mm]
Capacity in stainless steel Ø
Capacity in light alloy Ø
Vibration and sound emission values
Measurement uncertainty of the measured value KpA
Measurement uncertainty of the measured value KWA
Measurement uncertainty of the measured value KpCpeak
Vibration value 1 αhv 3-way
Measurement uncertainty of the measured value Kα
---
Price includes
1 Supra SKE single-collar, metal fast-acting 3-jaw chuck
1 handle
---
Product feature
Reversible
Electronic start