The FEIN magnetic drilling system.

With more than 25 years of continuous development, FEIN's magnetic drilling technology has achieved a peak of excellence. FEIN's 2011 acquisition of Jancy Engineering raised the bar even higher, now offering the well-known Slugger trademarked system of portable magnetic drills and annular cutters.
Now you're leaving the FEIN website and entering the Slugger website!


Annular cutters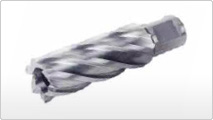 High Speed Steel Cutters
High Speed Steel (M2) is the standard material used in Slugger cutters. 3/4" Weldon shank. Long service life.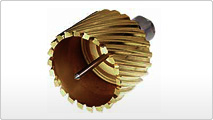 HSS: Titanium Nitride (TiN) Cutters
TiN coatings improve tool life by increasing surface hardness of the tool and providing greater lubricity. TiN coated cutters are ideal for applications where the material being cut is difficult to machine, or when extended tool life is desired.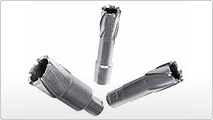 HM: Carbide Cutters
Carbide tipped cutters for cutting materials that are hard to machine and for drilling at higher RPM rates when increased hole making production is desired.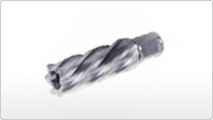 TAP SIZE CUTTERS
For tapping your holes after you drill, Slugger cutters are available in various tap size configurations.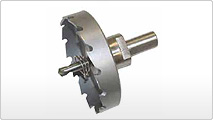 SHEET METAL CUTTERS
Thin metal cutters for sheet metal, light tubing, rubber, fiber materials and select plastics. Designed for use with hand-held drilling equipment. In HSS and carbide.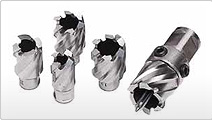 SHORT SLUGGERS
Cutters capable of drilling materials up to 3/4" thick.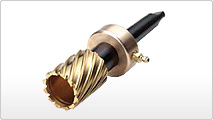 INDUSTRIAL ARBORS
Industrial arbors quickly and easily adapt Slugger cutters to most types of conventional drill press and CNC machinery.
Download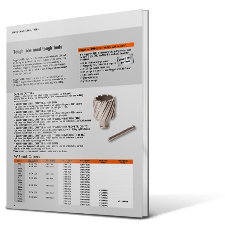 Download PDF