The FEIN magnetic drilling system.

With more than 25 years of continuous development, FEIN's magnetic drilling technology has achieved a peak of excellence. FEIN's 2011 acquisition of Jancy Engineering raised the bar even higher, now offering the well-known Slugger trademarked system of portable magnetic drills and annular cutters.
Now you're leaving the FEIN website and entering the Slugger website!


Pipe Clamp
Order No. 9 07 02 004 00 6
Return to overview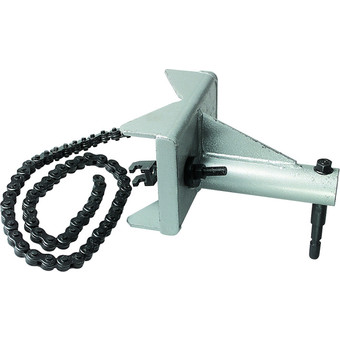 Pipe Clamp is designed for pipes from 4 in up to 12-3/4 in diameter. Up to 17 in diameter with extension chain 3 02 31 003 00 3 and bolt 3 02 16 130 00 4.

For secure clamping and sawing of tubes and cylindrical stock up to 400 mm dia.
Fits:

STS 325 R (STS 325 R)
,
AStxe 649-1 (AStxe 649-1)