FEIN SuperCut FSC 500 QSL
Oscillating multi-tool - 450 W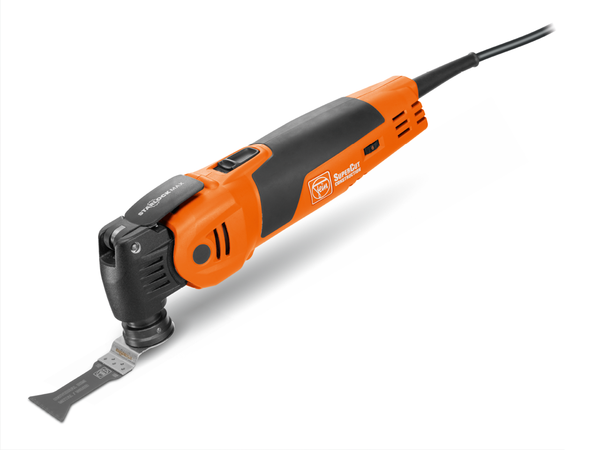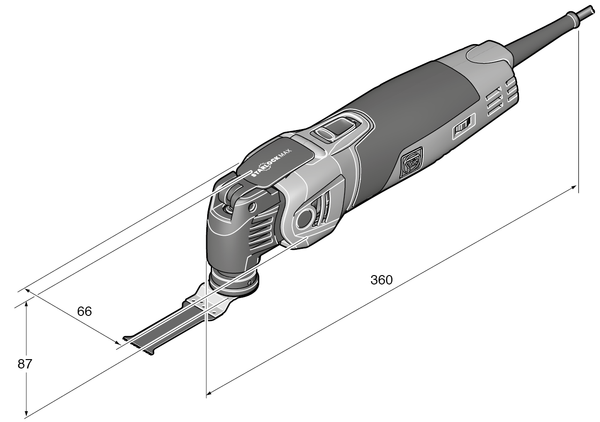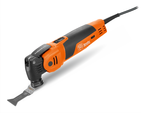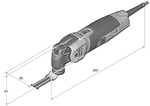 ---
FEIN SuperCut FSC 500 QSL
Oscillating multi-tool - 450 W
The high-performance oscillating power tool with QuickIN system for interior construction and renovation.
Product number: 7 229 46 61 09 0
Details
FEIN Anti-Vibration System. Up to 70% less vibration due to complete decoupling of the outer motor housing. For durable safe work.
Starlock tool mount standard. Perfect accessory seating due to 3D profile. 100% lossless power transmission for up to 35% faster cutting speed.
QuickIN tool change. Patented, tool-free FEIN rapid clamping system for safe, convenient tool changes in under 3 seconds.
StarlockMax for unlimited versatility due to access to the complete Starlock accessory range.
Durable, overload-proof 450 W FEIN High-Performance Motor with high copper content for outstanding cutting speeds and maximum work progress.
Tacho generator. High-quality electronics for constant speed, even under load. infinitely variable electronic speed adjustment.
Metal drive head. High load capacity and maximum service life.
Integrated interface for additional system accessories, including depth stop.
Large operating radius thanks to the 16[5] ft.[m] fine-strand, industrial-quality, rubber cable.
Technical data
Vibration and sound emission values
Measurement uncertainty of the measured value KpA
Measurement uncertainty of the measured value KWA
Measurement uncertainty of the measured value KpCpeak
---
Price includes
1 FEIN SuperCut FSC 500 QSL
1 Systainer Sys 1
---
Product feature
Mechanical interconnection