AFSC 18 QSL - Wood
Cordless oscillating multi-tool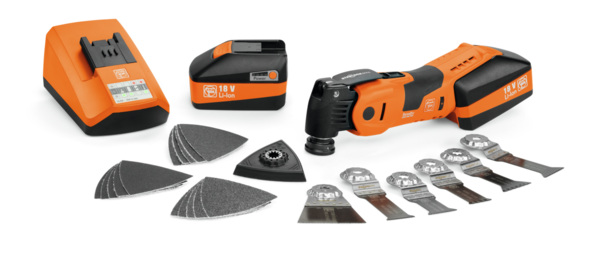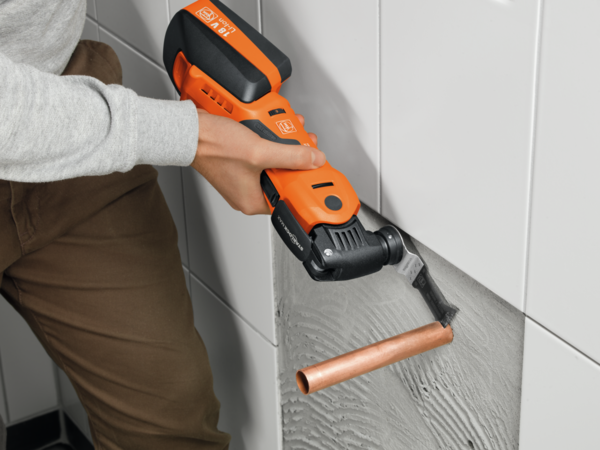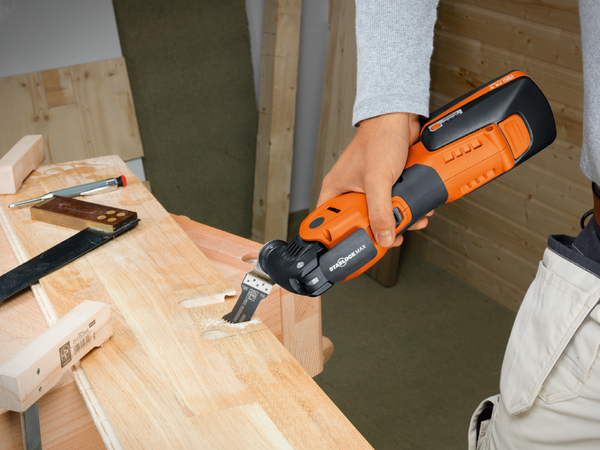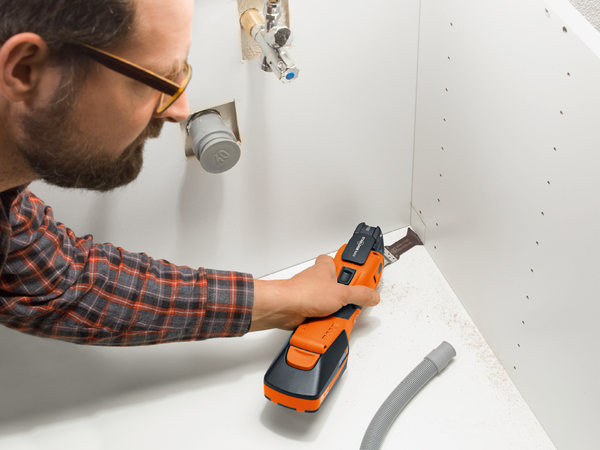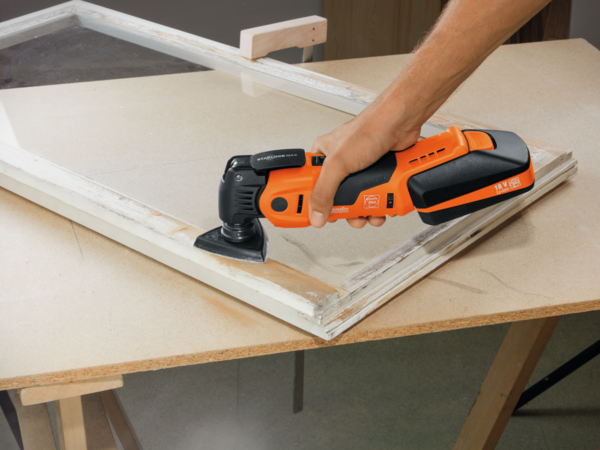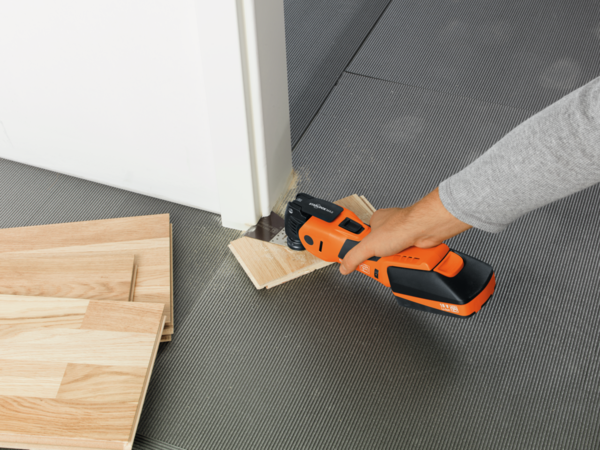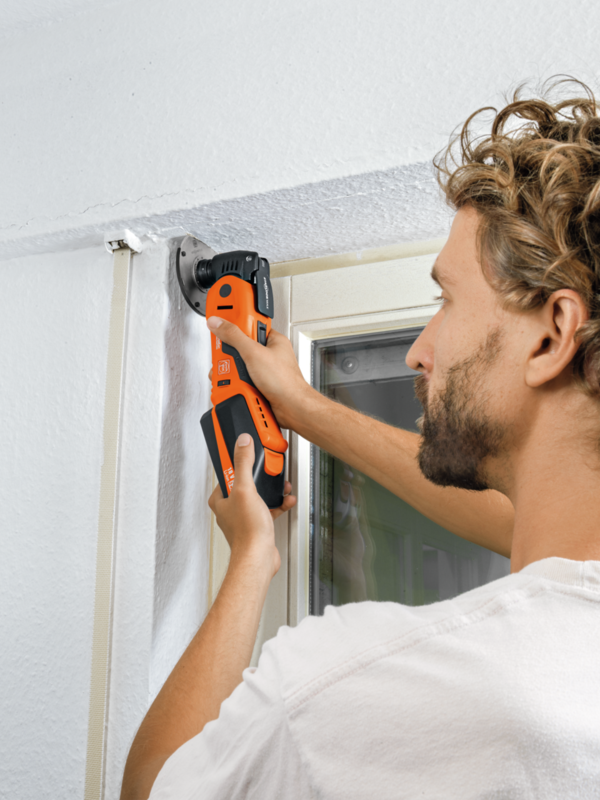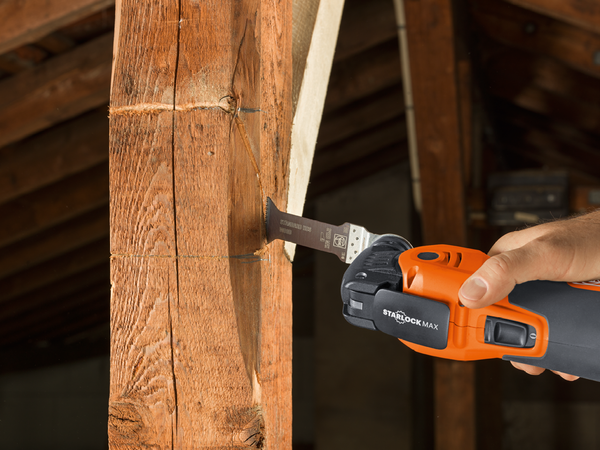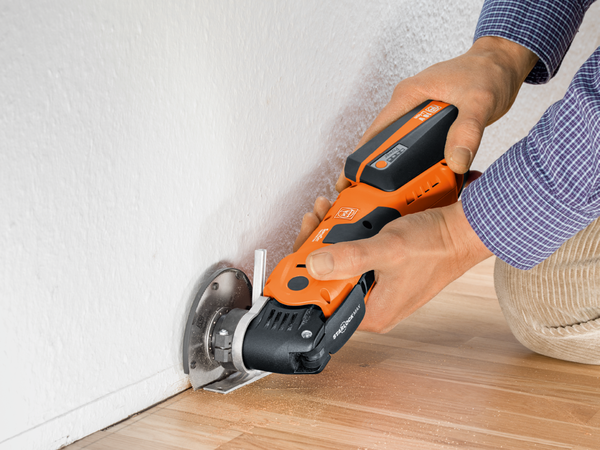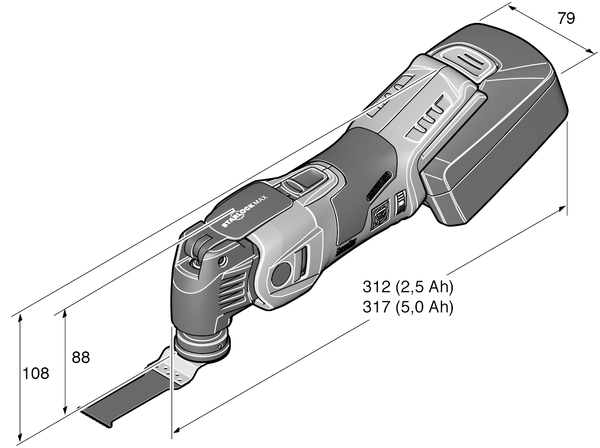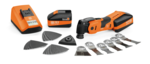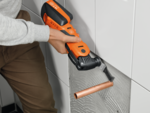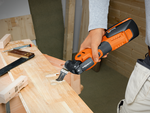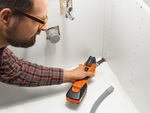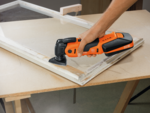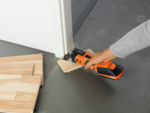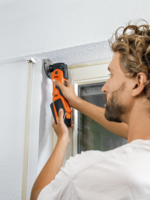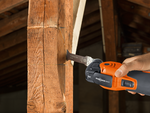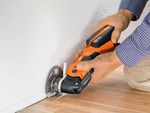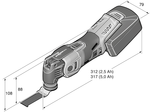 ---
AFSC 18 QSL - Wood
Cordless oscillating multi-tool
The highest performance system for interior construction and renovation, with special accessories for fast, accurate sawing when assembling wood.
Product number: 7 129 27 65 09 0
Details
High-performance SuperCut Cordless, specifically for use in interior construction and carpentry work.
Complete Set in a high-quality carrying case with the most important accessories for the commonest applications in this field.
Also usable as a triangular sander, allowing sanding close to edges at corners and angles without kickback.
Performance capability identical to a corded machine.
Designed for continuous use and heavy loading.
High-tech Li-ion battery technology with monitoring of individual cells.
Rapid charger for continuous work without interruption.
Convenient QuickIN rapid-clamping system.
High-performance 18 Volt Li-ion batteries with charge indicator.
StarlockMax tool mount with outstanding torque transfer, fits all Starlock, StarlockPlus and StarlockMax accessories.
Outstanding FEIN quality and durability.
Technical data
Li-ion / HighPower Li-ions
Vibration and sound emission values
Measurement uncertainty of the measured value KpA
Measurement uncertainty of the measured value KWA
Measurement uncertainty of the measured value KpCpeak
---
Price includes
2 rechargeable batteries (Li-ion)
1 rapid charger ALG 80
2 E-Cut Universal saw blades (types 151, 152)
4 E-Cut Long-Life saw blades (types 160, 161, 201, 203)
15 sanding sheets (5 each of grits 60, 80, 120)
1 backing pad
1 tool case
---
Product feature
Mechanical interconnection