FEIN SuperCut FSC 1.7 Q Commercial Vehicle
Oscillating multi-tool - 450 W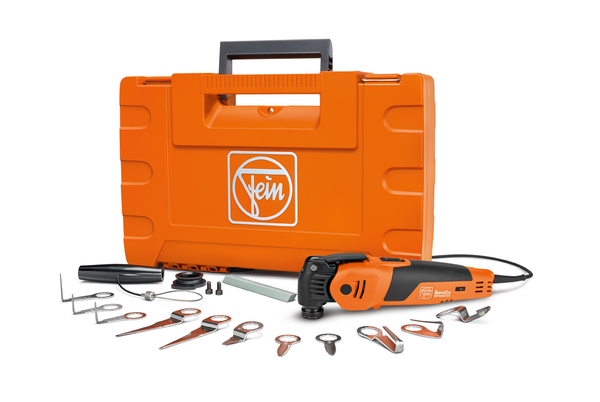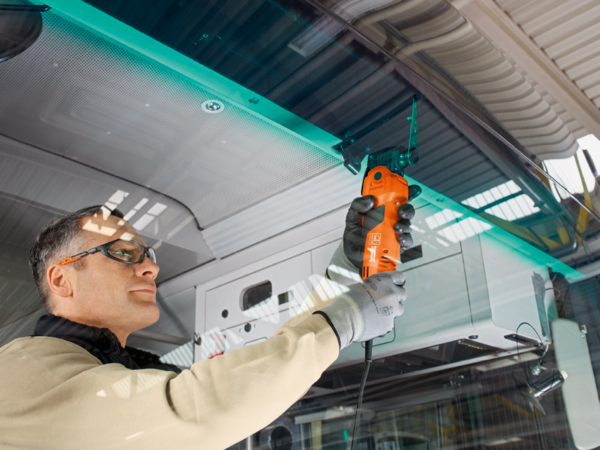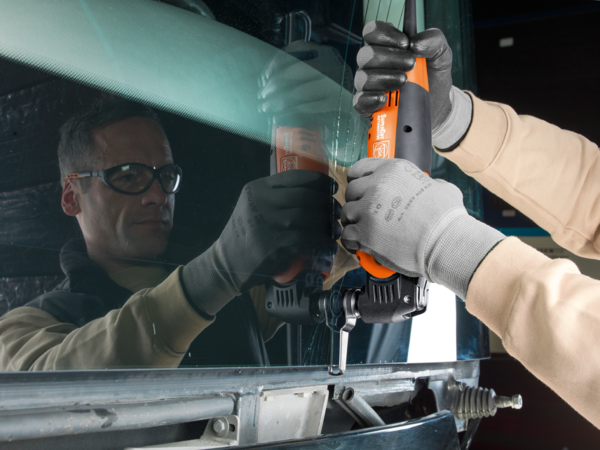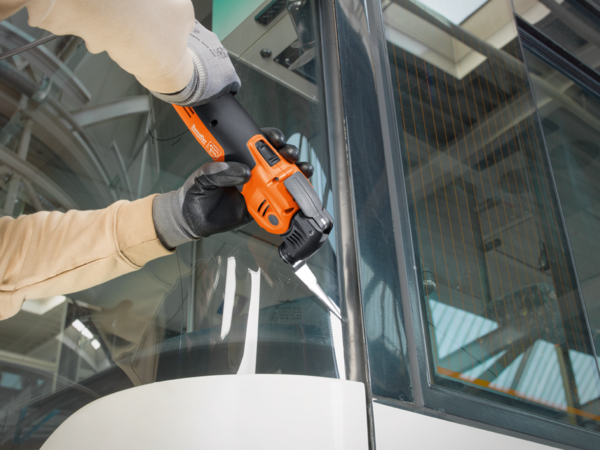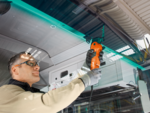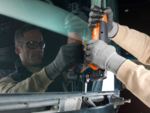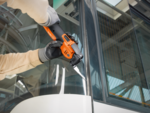 ---
FEIN SuperCut FSC 1.7 Q Commercial Vehicle
Oscillating multi-tool - 450 W
The high-performance system – exclusive and optimal for the automotive sector equipped with special accessories for fast, professional removal of bonded windows on buses, trucks and rail vehicles.
Product number: 7 229 48 63 09 0
Details
FEIN Anti-Vibration System. Up to 70% less vibration due to complete decoupling of the outer motor housing. For durable safe work.
Durable, overload-proof 450 W FEIN High-Performance Motor with high copper content for outstanding cutting speeds and maximum work progress.
Tacho generator. High-quality electronics for constant speed, even under load. infinitely variable electronic speed adjustment.
Hexagonal tool mount with decisive power connection between machine and tool.
Metal drive head. High load capacity and maximum service life.
Large operating radius thanks to the 16[5] ft.[m] fine-strand, industrial-quality, rubber cable.
Large selection of accessories for cutting, sawing, sanding, scraping, etc.
Technical data
Vibration and sound emission values
Measurement uncertainty of the measured value KpA
Measurement uncertainty of the measured value KWA
Measurement uncertainty of the measured value KpCpeak
---
Price includes
1 hook-shaped blade, serrated (type 127)
1 shovel-shaped scraping blade, with scratch-preventive coating (type 105)
2 L-shaped cutting blades, serrated (type 207)
2 straight cutting blades, serrated (type 073)
1 curved cutting blade, offset (type 072)
1 U-shaped cutter blade, serrated (type 212)
2 straight cutter blade, Z-bend, serrated (type 081)
1 L-shaped cutting blade, serrated (type 209)
1 protective cover for accessory changes
1 pull cable
1 whetstone (6 37 19 010 01 4)
1 tool case