FEIN cordless MultiTalent AFMT 12 QSL Select
Cordless oscillating multi-tool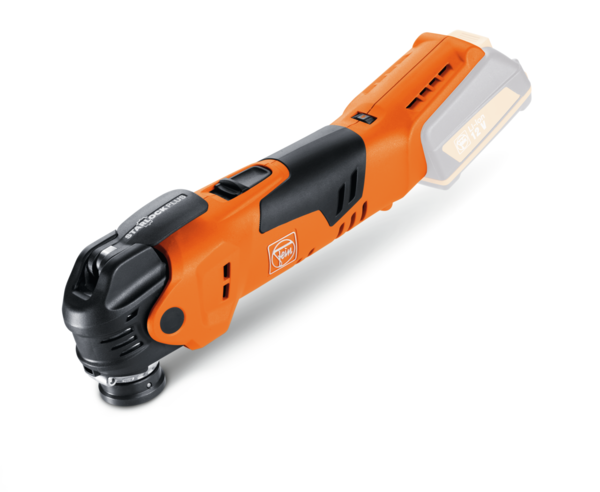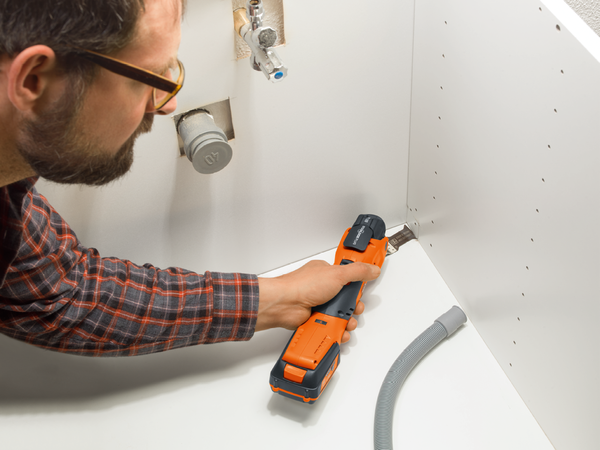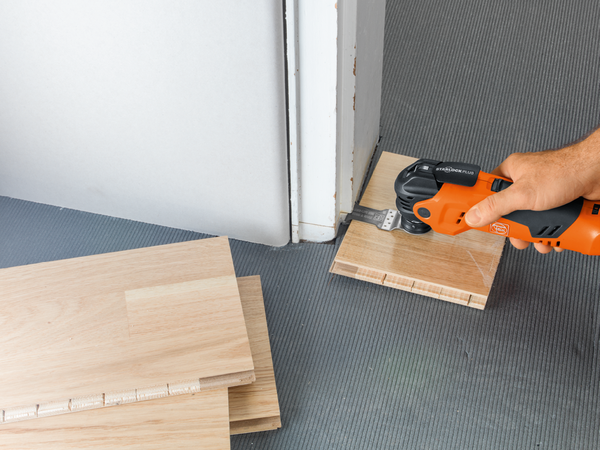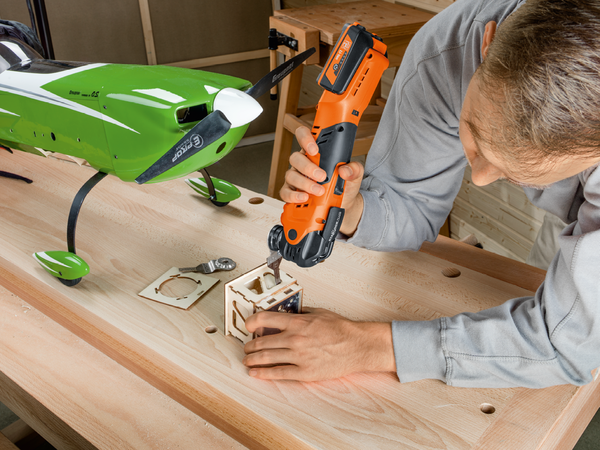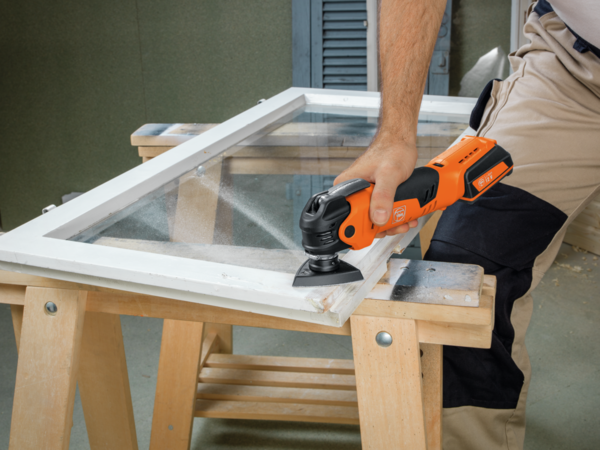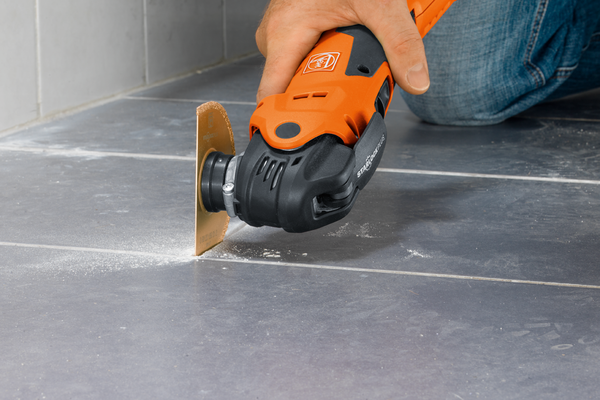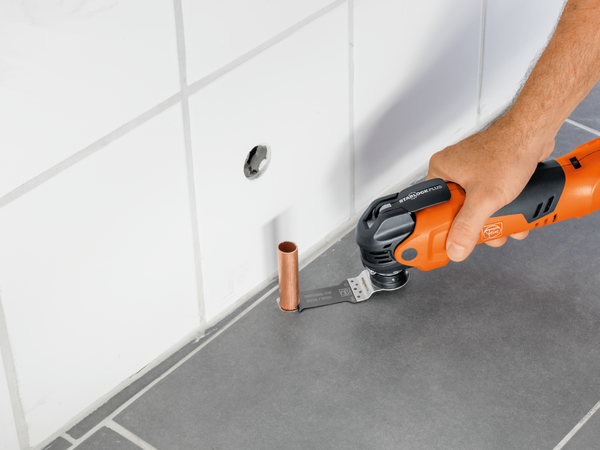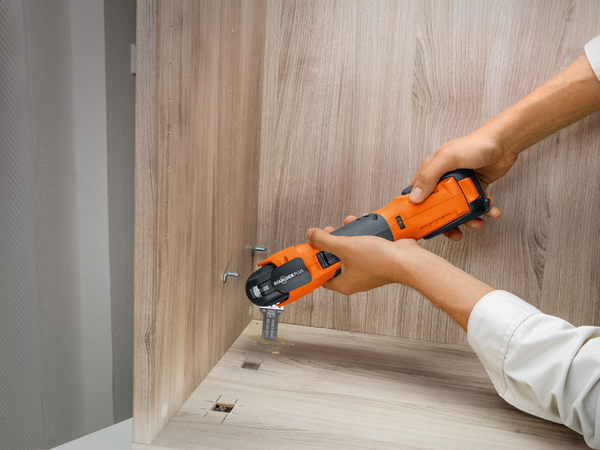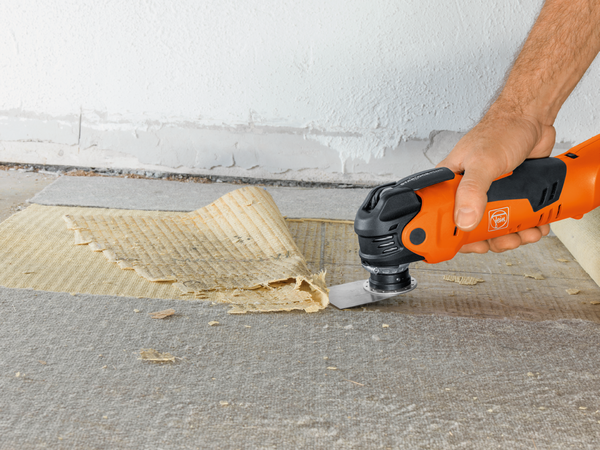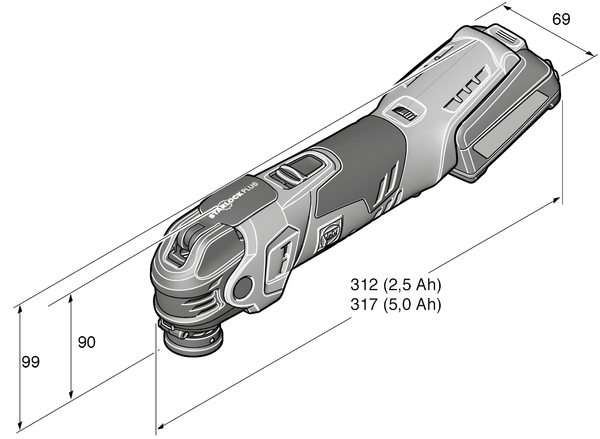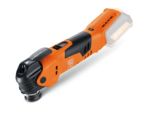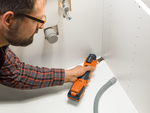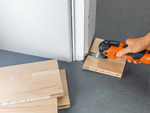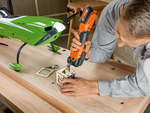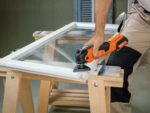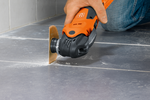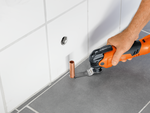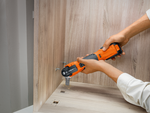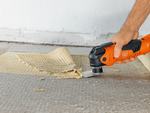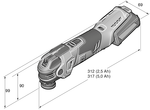 ---
FEIN cordless MultiTalent AFMT 12 QSL Select
Cordless oscillating multi-tool
Select model - the smart choice for existing FEIN battery and charging technology.
Product number: 7 129 25 62 09 0
Details
FEIN Anti-Vibration System. Up to 70% less vibration due to complete decoupling of the outer motor housing. For durable safe work.
Starlock tool mount standard. Perfect accessory seating due to 3D profile. 100% lossless power transmission for up to 35% faster cutting speed.
StarlockPlus for outstanding versatility due to access to the complete Starlock- and StarlockPlus accessory range.
DC motor. Proven motor technology with small size, efficiency and high torque.
Tacho generator. High-quality electronics for constant speed, even under load. infinitely variable electronic speed adjustment.
Metal drive head. High load capacity and maximum service life.
Largest accessory range with Starlock and StarlockPlus mounts in FEIN quality.
FEIN SafetyCell technology. Protects the battery and the machine from overloading, overheating and deep discharge.
The battery capacity can be read directly on the battery.
Technical data
Vibration and sound emission values
Measurement uncertainty of the measured value KpA
Measurement uncertainty of the measured value KWA
Measurement uncertainty of the measured value KpCpeak