BF 10-280 E
Compact belt file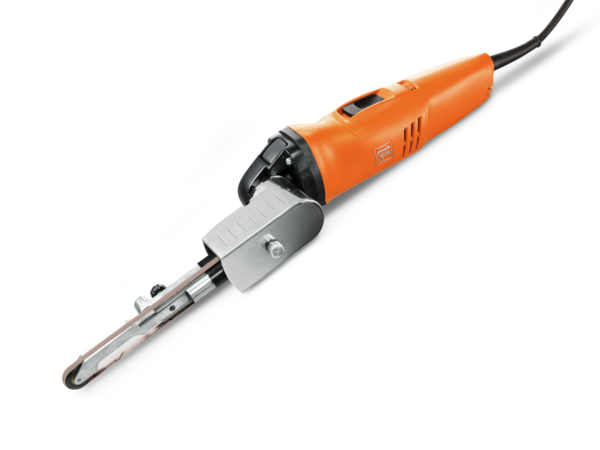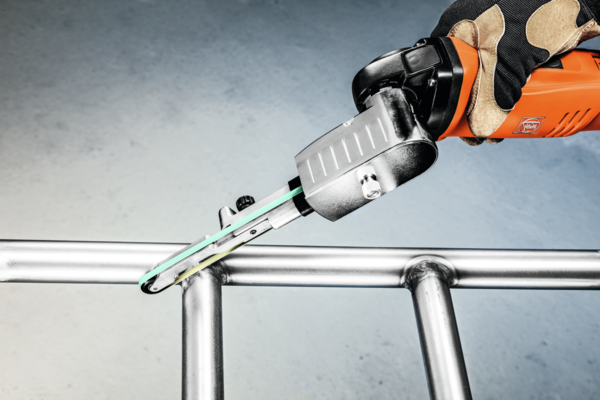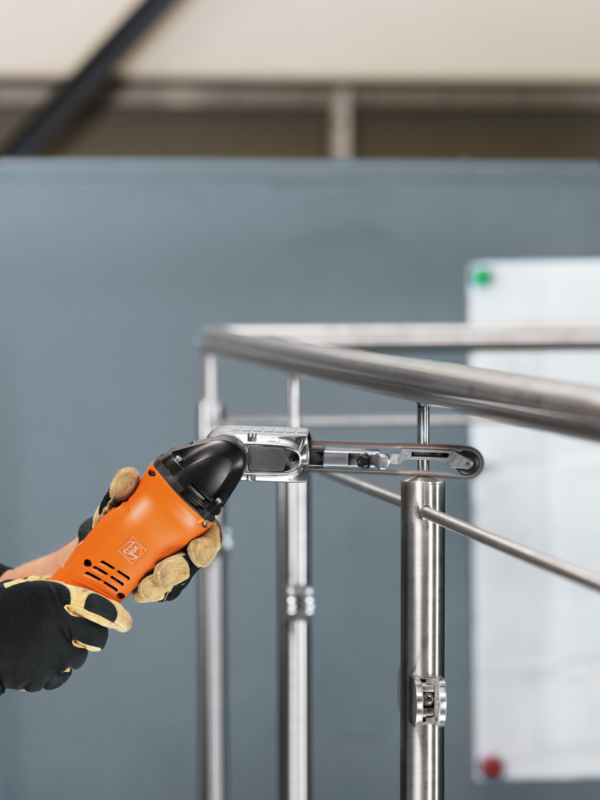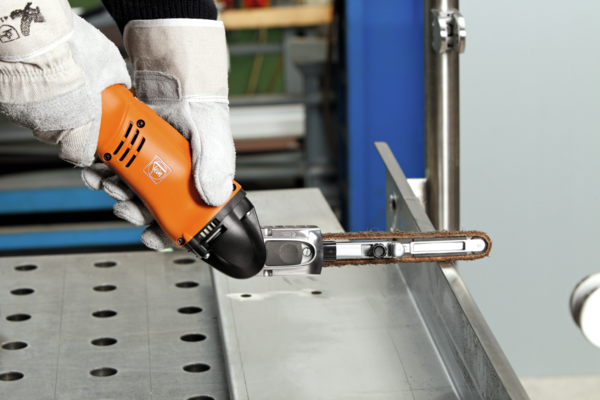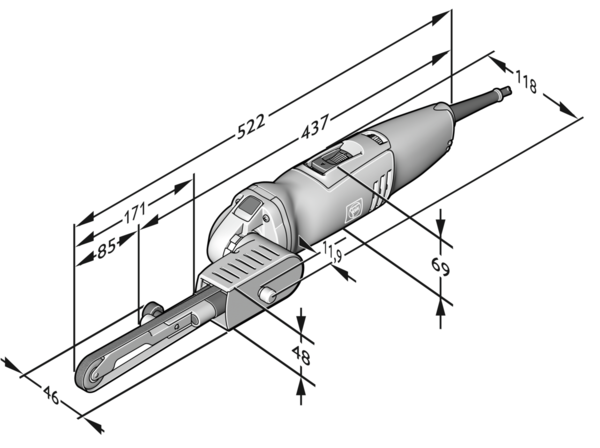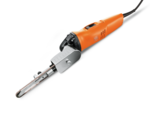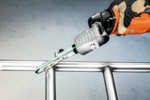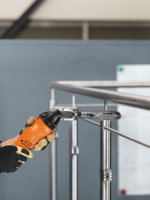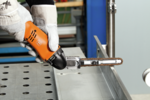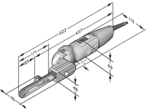 ---
BF 10-280 E
Compact belt file
High-performance belt file for corners and edges in stainless steel processing.
Product number: 7 228 05 50 09 0
Details
FEIN high-performance motor for maximum material removal and constant speed, even under heavy load.
Ideal belt speeds for efficient use of different grinding, fleece, and polishing belts.
Easy operation - Tool-free, 180° arm rotation, tool-free belt installation and alignment.
Perfect belt tracking.
For belts from 3/32 to 3/4 in [3 to 20 mm] wide.
Infinitely variable speed. Ideal for protection of sensitive surfaces.
Offset and straight grinding arms for varied applications.
Soft-start.
Self-start lock.
H 07 Industrial-strength cable.
Wide range of accessories available.
Technical data
39 [12] - 105 [32] ft/sec[m/sec]
20-1/2 [520] x 0/1 [3] /1/4 [6] /3/4 [20] in[mm]
Vibration and sound emission values
Measurement uncertainty of the measured value KpA
Measurement uncertainty of the measured value KWA
Measurement uncertainty of the measured value KpCpeak
Vibration value 1 αhv 3-way
Measurement uncertainty of the measured value Kα
---
Price includes
1 offset grinding arm 1/8 [3] in[mm]/ 1/4 [6] in[mm] (63810026010)
---
Product feature
Soft-start
Self-start lock
FEIN high-performance motor