WSG 8-115
Compact Angle Grinder Ø 4-1/2 in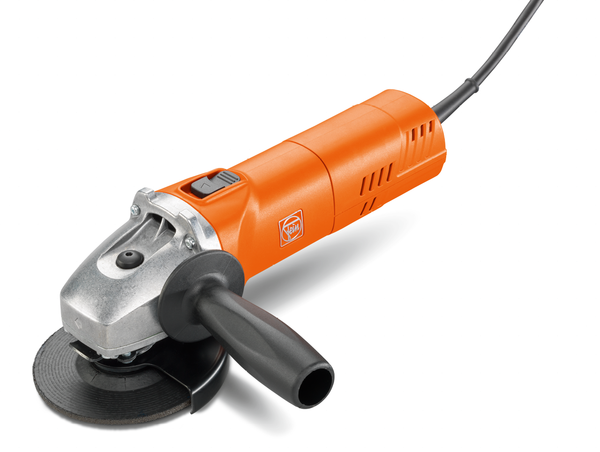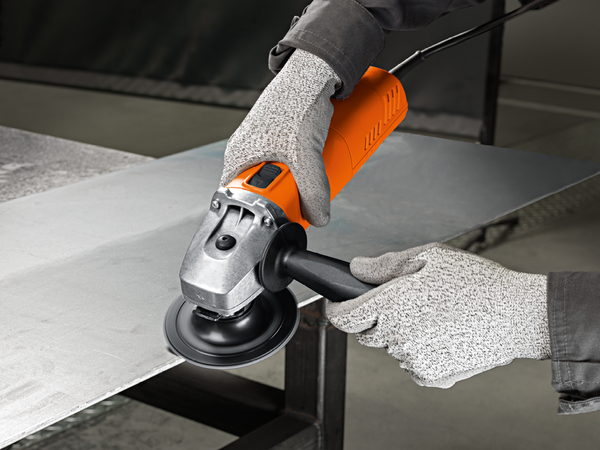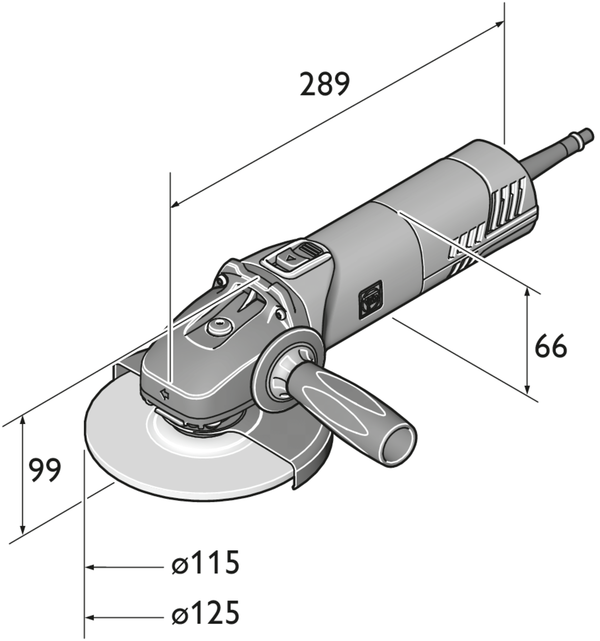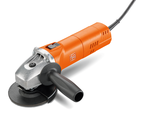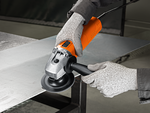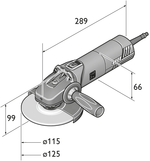 ---
WSG 8-115
Compact Angle Grinder Ø 4-1/2 in
Handy 800 W compact angle grinder for deburring, grinding and cut-off work.
Product number: 7 221 73 60 09 0
Details
Longer carbon brush service life and more material removal than comparable angle grinders.
Solid metal gear head for maximum strength and service life.
The lightest of its type.
H 07 Industrial-strength cable.
Best vibration values in its class.
Tool-free, adjustable, nonslip safety guard.
Spindle lock.
Greater safety due to the integrated restart protection.
Technical data
Vibration and sound emission values
Measurement uncertainty of the measured value KpA
Measurement uncertainty of the measured value KWA
Measurement uncertainty of the measured value KpCpeak
Vibration value 1 αhv 3-way
Vibration value 2 αhv 3-way
Measurement uncertainty of the measured value Kα
---
Price includes
1 guard
1 pair of flanges
1 handle
1 wrench