ABH 18
Cordless rotary hammer drill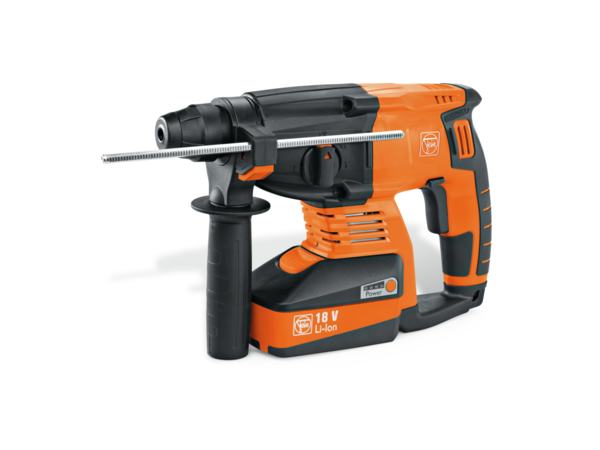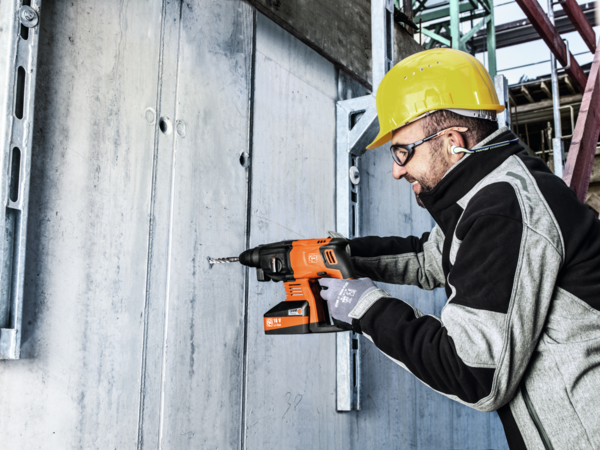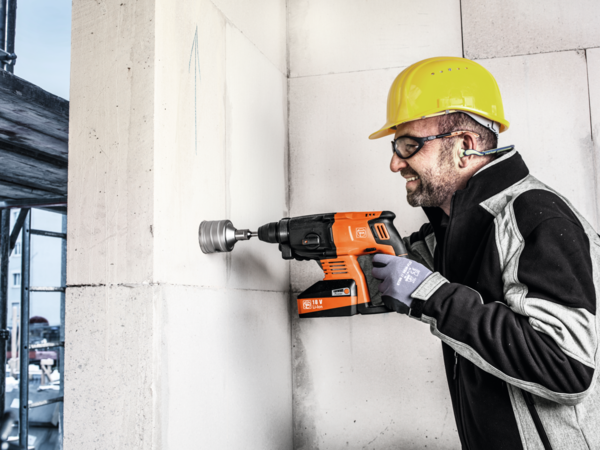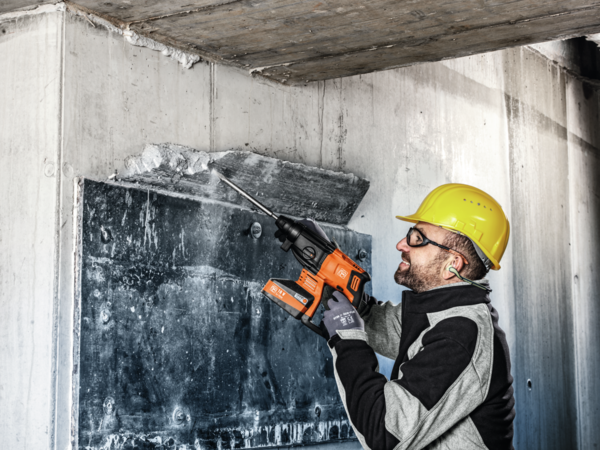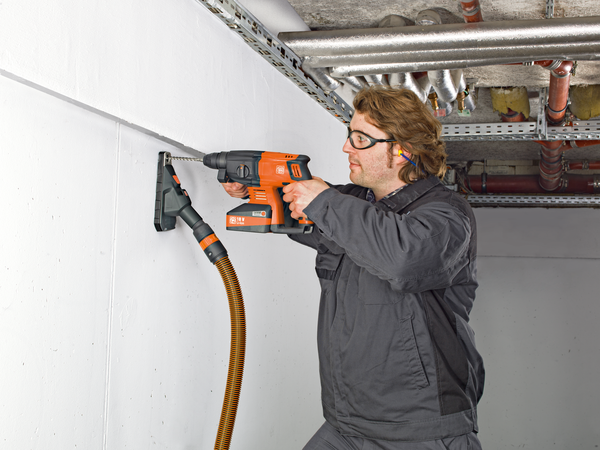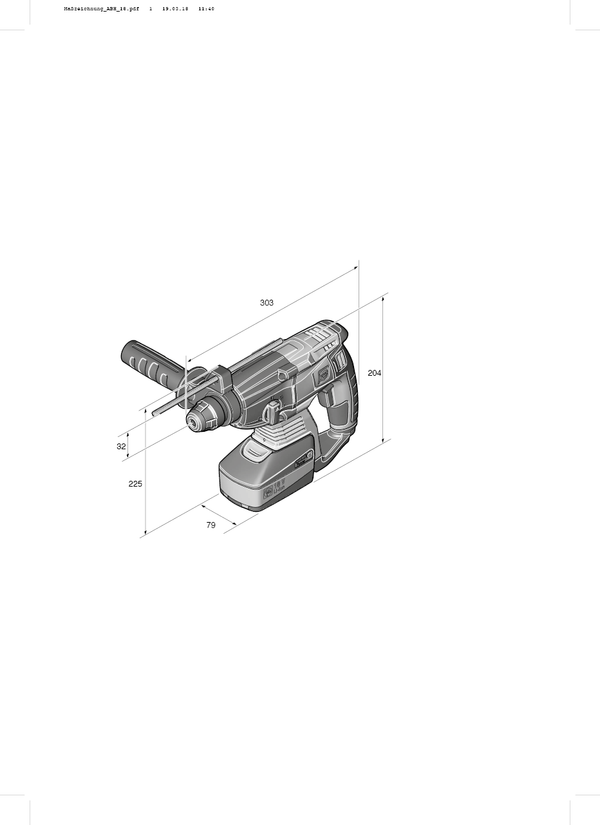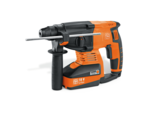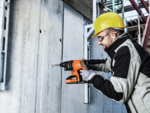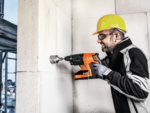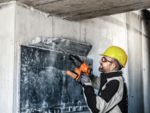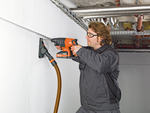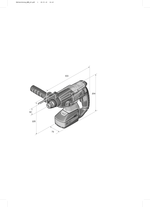 ---
ABH 18
Cordless rotary hammer drill
Extremely compact and high-performance cordless rotary hammer drill with an impact energy of 2 J for drilling in concrete up to 3/4 in [20 mm].
Product number: 7 140 01 61 09 0
Details
Fast work progress, thanks to brushless motor with high impact energy.
Work without getting tired, thanks to the compact design and low vibration.
Protection of the user and the tool through the safety coupling and overload protection.
Combination hammer with three functions: hammer drilling, drilling and chiseling.
Brushless motor with 30% greater efficiency and long service life.
100 holes (3/8 x 3 [10 x 75] in[mm] in concrete) with one battery charge (6 Ah).
Setting the 2-11/16 in [68 mm] power outlet holes with drill bit in masonry.
Optional drilling dust nozzle for low-dust work.
Low-vibration work with only 472 in/s² [12 m/s²].
FEIN SafetyCell technology. Protects the battery and the machine from overloading, overheating and deep discharge.
The battery capacity can be read directly on the battery.
Technical data
Li-ion / HighPower Li-ions
Hole diameter in concrete
Vibration and sound emission values
Measurement uncertainty of the measured value KpA
Measurement uncertainty of the measured value KWA
Measurement uncertainty of the measured value KpCpeak
Vibration value 1 αhv 3-way
Vibration value 2 αhv 3-way
Measurement uncertainty of the measured value Kα
---
Price includes
2 rechargeable batteries (Li-ion)
1 rapid charger ALG 80
1 handle
1 depth stop
1 tool case