BLK 1.6 LE
Nibbler up to 16 gauge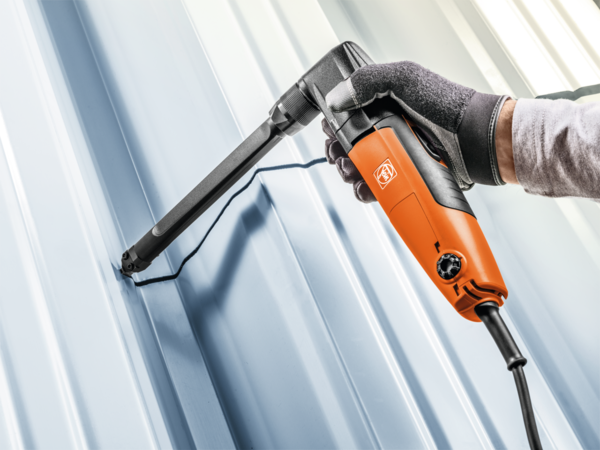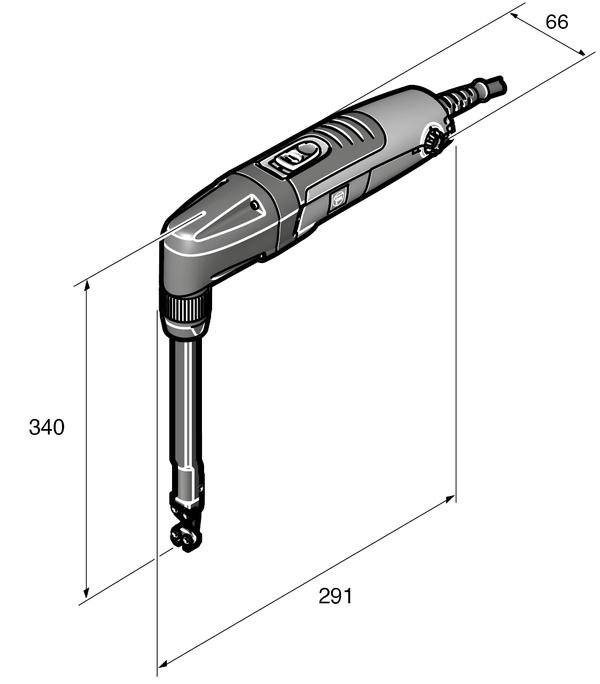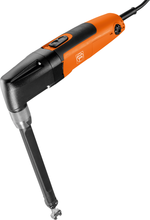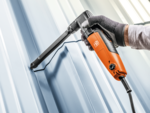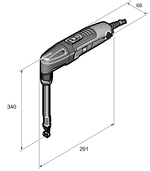 ---
BLK 1.6 LE
Nibbler up to 16 gauge
Compact nibbler for trapezoidal sheet metal in roof and facade construction.
Product number: 7 232 39 60 12 0
Details
An uncompromising tool for handling trapezoid sheet metal with channels up to 6-5/16 in [160 mm] deep.
Optimum ergonomics, including a motor housing that is up to 20% slimmer due to an extremely narrow drive head.
Cutting direction setting can be changed in 45° increments up to 360° using tool-free rotating cutting head.
QuickIN rapid change system.
High cutting speed.
Motor with outstanding performance and durability.
Chip protection mesh on vent slots.
16 ft. [5 m] cable.
Stainless steel up to 22 gauge [0.7 mm].
Technical data
Non-ferrous metals up to 35,000 lbf/in²
Radius of smallest curve (inside/outside)
2-1/2 [65] / 2-3/4 [70] in[mm]
Vibration and sound emission values
Measurement uncertainty of the measured value KpA
Measurement uncertainty of the measured value KWA
Measurement uncertainty of the measured value KpCpeak
Vibration value 1 αhv 3-way
Measurement uncertainty of the measured value Kα
---
Price includes
1 die for trapezoidal sheet metal (3 13 09 122 00 5)
1 punch (6 36 02 049 00 8)
1 wear plate
---
Product feature
Rotating round punch
Cutting direction: 8x45°
QuickIN