The FEIN magnetic drilling system.

With more than 25 years of continuous development, FEIN's magnetic drilling technology has achieved a peak of excellence. FEIN's 2011 acquisition of Jancy Engineering raised the bar even higher, now offering the well-known Slugger trademarked system of portable magnetic drills and annular cutters.
Now you're leaving the FEIN website and entering the Slugger website!


WPO 14-25 E
Metal Finisher up to 2,500 rpm
Order No. 7 221 49 12 36 0
Return to overview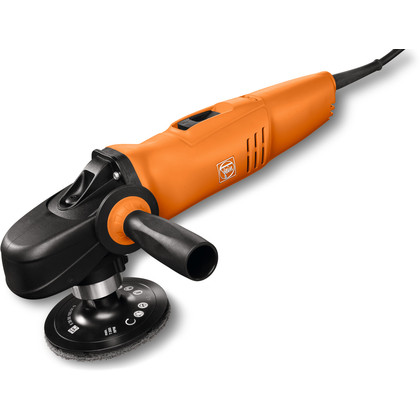 High performance metal finisher for processing of stainless steel surfaces.
Extremely powerful even at low speeds due to mechanical gear reduction and FEIN HIGH-POWER-MOTOR.
Variable speed, ideal for grinding, satin finishing, brushing and mirror finish polishing of stainless steel.
Universally useable as a full-featured grinder, finisher and polisher.
Outstanding ergonomics.
Spindle lock.
Left and right handed operation.
Self-start lock.
Soft-start.
H 07 Industrial-strength cable.
Dustproof ball bearing.
Carbon brushes with automatic switch-off function.
Wide range of accessories available.
Technical data
Power consumption1,200 Watts
Power output750 Watts
No load speed900-2,500 rpm
Cable with plug13 ft
Weight according to EPTA5.5 lbs
Show all technical attributes
Downloads