The FEIN magnetic drilling system.

With more than 25 years of continuous development, FEIN's magnetic drilling technology has achieved a peak of excellence. FEIN's 2011 acquisition of Jancy Engineering raised the bar even higher, now offering the well-known Slugger trademarked system of portable magnetic drills and annular cutters.
Now you're leaving the FEIN website and entering the Slugger website!

ABSS 18 1.6 E Select
Cordless slitting shears for up to 1.6 mm
Order No. 7 130 03 61 00 0
Return to overview

FEIN Select+ offers you the possibility to combine several 18 V cordless machines for professional metalworking as required - with or without FEIN batteries and chargers.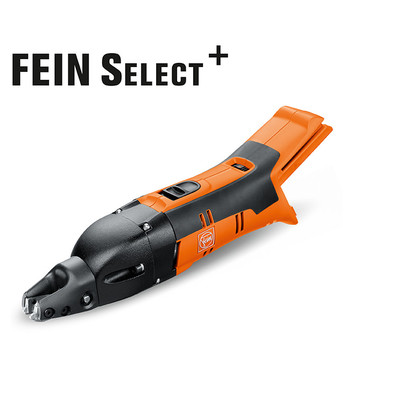 Handy, maneuverable cordless slitting shears for distortion-free cuts and cut outs in sheet metals up to 16 gauge [1.6 mm] in thickness.
Rapid performance due to excellent view of the cutting line through the open-front cutting head.
Left and right curve cuts and distortion-free cutting possible with one continuous chip.
QuickIN for rapid, tool-free blade changing, with no further adjustment required.
Excellent ergonomics and low weight.
Proven MultiMaster motor with outstanding power and durability.
Cutting blade with outstanding service life.
394 ft [120 m] cutting capacity with a single battery charge.
Clean swarf removal prevents injuries or scratches on workpieces.
Stainless steel up to 18 gauge [1.2 mm].
Wide range of accessories.
¹ with blade for curves.
Price includes
1 ABSS 18 1.6 E

1 blade, straight, up to 16 gauge [1.6 mm]

1 pair of cutting bars

1 wrench

1 tool case
Technical data
Battery voltage18 V
Strokes2,200-3,500 rpm
Cutting speed16-26 ft/min
Weight without battery2.65 lbs
Steel 56,000 lbf/in²16 gauge
Show all technical attributes
Downloads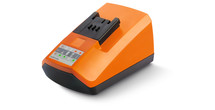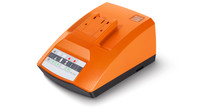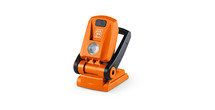 Cordless LED lamp ALED 12-18 V
Compact, long-lived cordless LED lamp with swiveling lamp head. Compatible with all 12 / 14 / 18 V FEIN li-ion batteries, includes hook for hanging lamp. Extremely lightweight at 130 g and very bright with 900 lux. Color temperature matches daylight. The brightness can be set at 2 levels.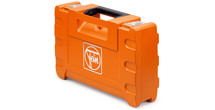 Tool Case
Plastic, interior dimensions: 18-1/2 x 12-1/4 x 5-1/4 in [470 x 275 x 116 mm]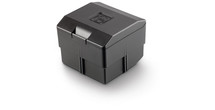 Plastic box
Box insert with lockable lid for small parts and accessories, suitable for tool case 3 39 01 118 01 0.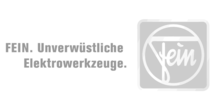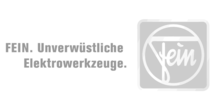 Cutter blade
For stainless steel up to 112,000 lbf/in² [800 N/mm²]