You must work with great precision when machining pipes. Special serrated discs with a soft fleece lamella intermediate layer are available for such tasks. These elastic discs can also be held at a slight angle to the welded seam, which can be removed quickly at a maximum speed of 4,200 rpm without a facet forming on adjacent surfaces. For a satin grinding pattern, we would recommend using a grit 120 lamella flap wheel (speed: 2,500 to 2,800 rpm). The surface is then given the perfect end finish using a finishing disc at a speed of 3,500 rpm in the rotary procedure.
1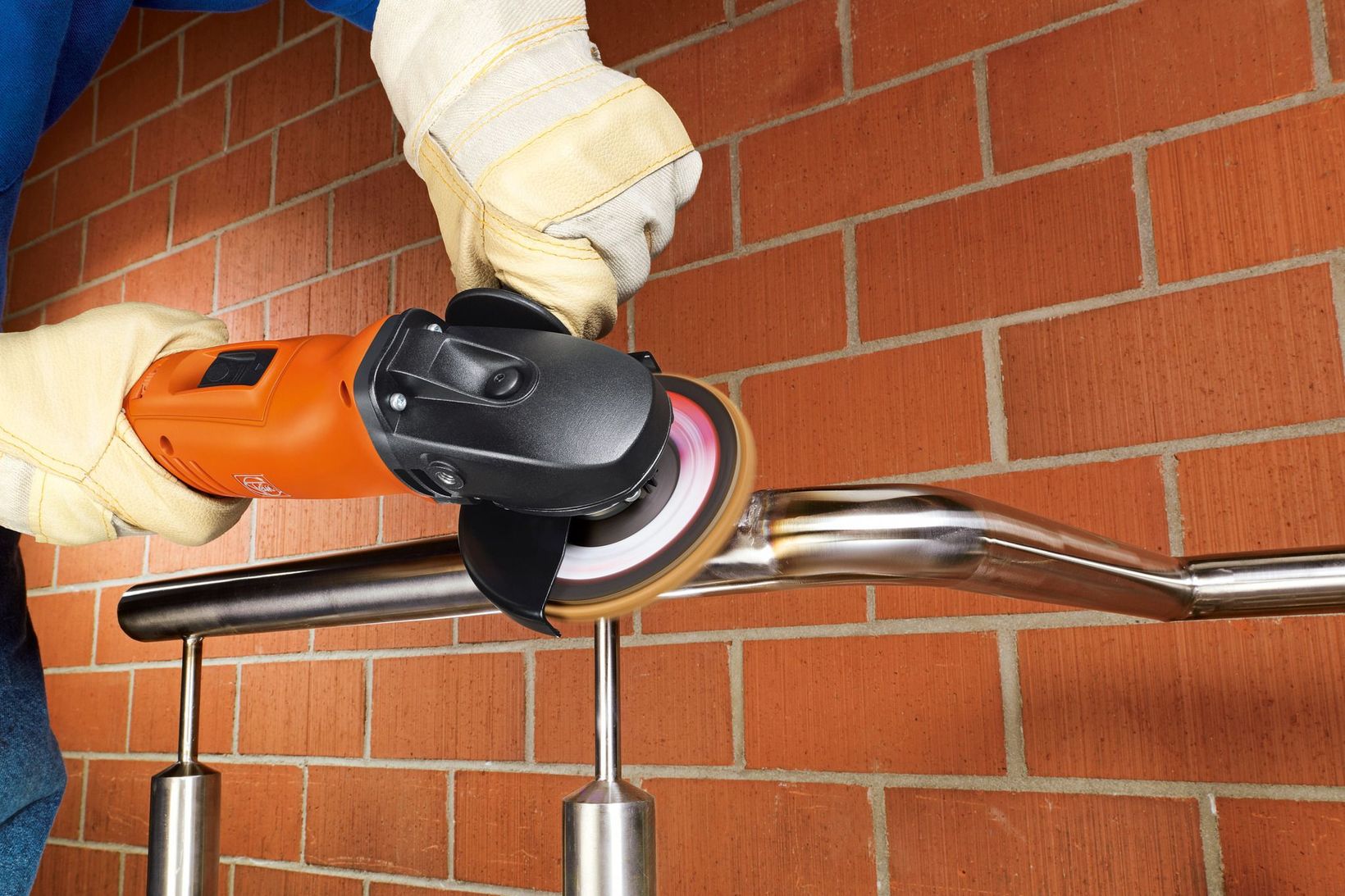 Welded seams are efficiently removed in the rotary procedure using an elastic serrated disc.
2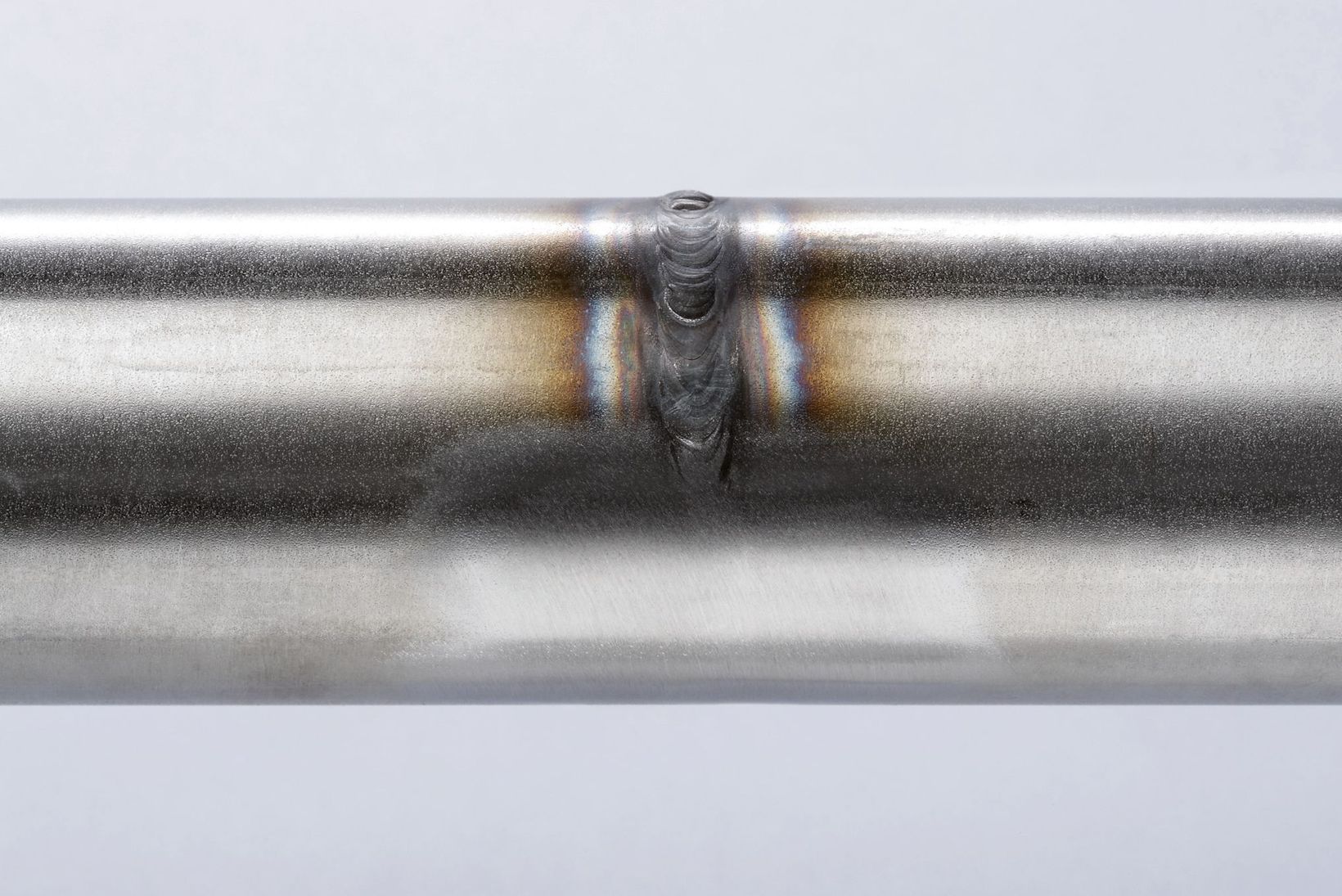 An elastic serrated disc ensures fast material removal and doesn't damage the adjacent surfaces.
3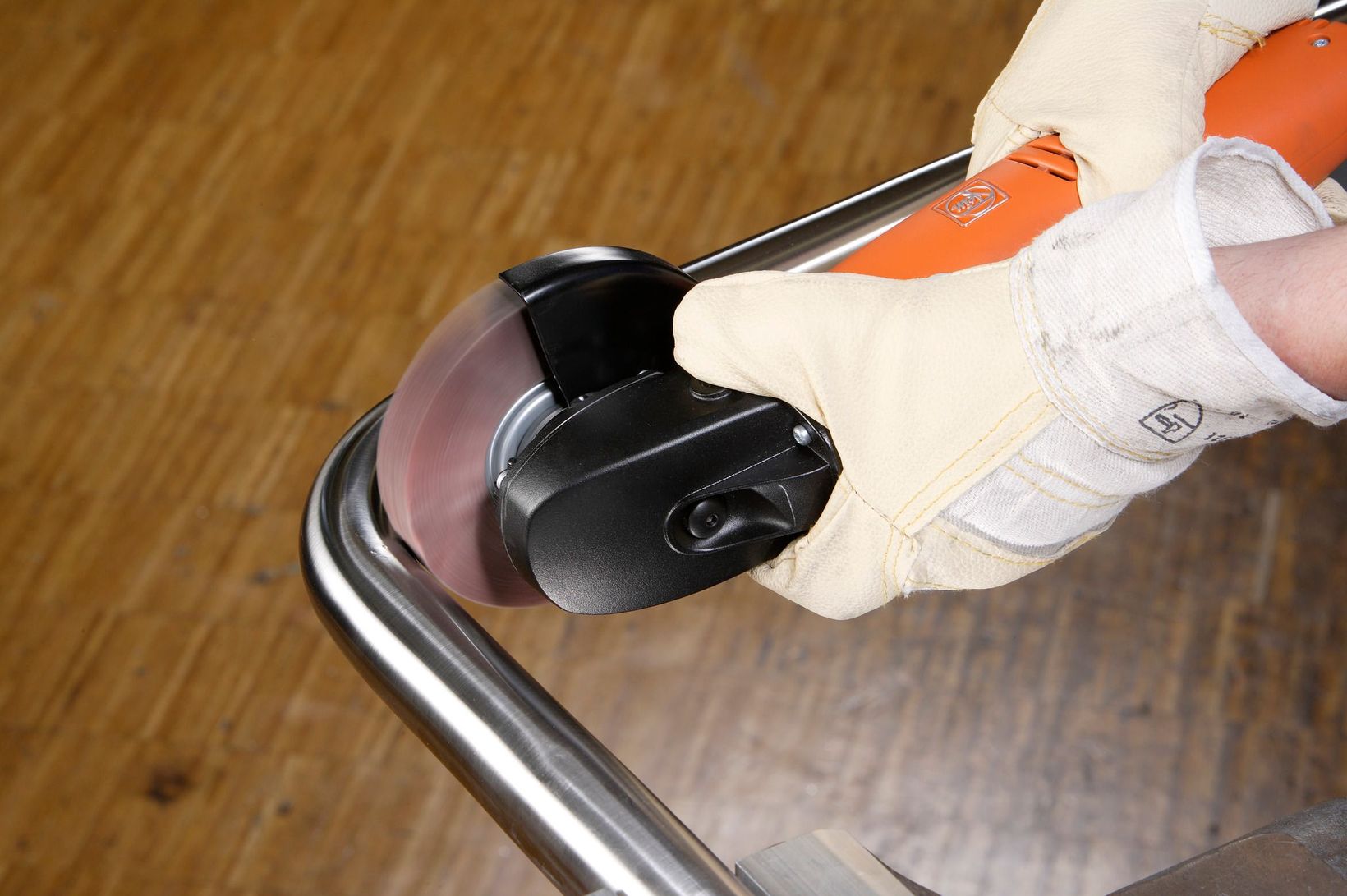 A lamella flap wheel ensures a satin grinding pattern.
4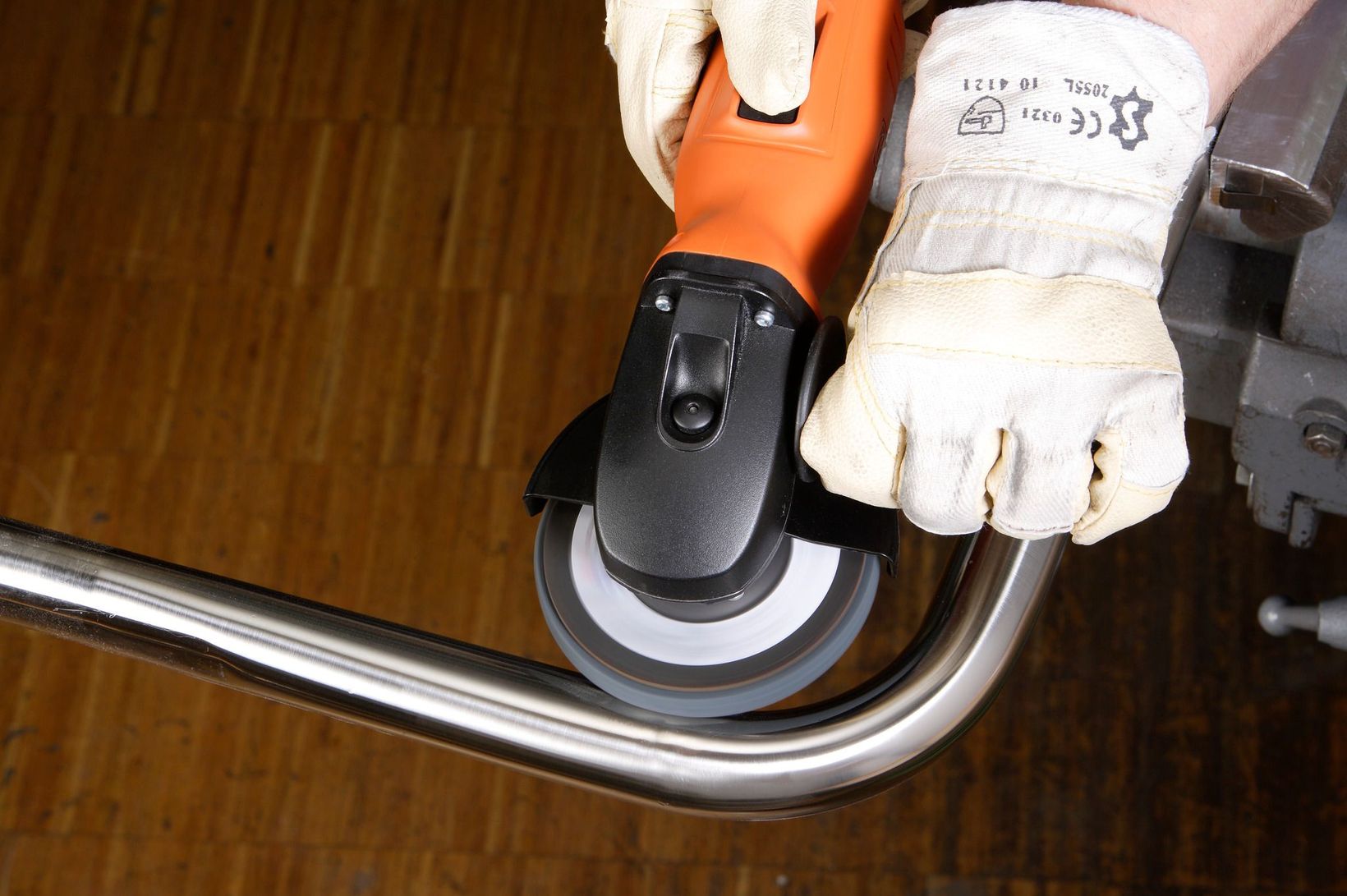 A finishing disc achieves a perfect surface result.