When selecting the type of stainless steel you want, you should consider whether it is suited to high-gloss polishing. The quality of the surface has an influence on the number of steps required. Rough surfaces with deep scratches or mill scale, for example, must be intensively pre-ground. An angle grinder with speed control and velcro grinding discs with a special pyramid structure make short work of the preparation process. The velcro grinding discs allow for effective grinding at extremely low roughness depths. At a speed of 4200 rpm during the rotary procedure, the surface is built up one step at a time. Deep scratches are removed with a grit 280 Pyramix sanding sheet. Other steps with grit 400 and grit 800 reduce finer scratches and roughness depths. Finally, a grit 1400 sanding sheet is used to prepare the stainless steel surface for polishing to a mirror polish.
Pre-ground stainless steel surfaces are machined using a grinding polisher at a maximum of between 2200 and 2500 rpm, a polishing ring with a firm cloth and pre-polishing paste. In the next step, a soft polishing ring and colouring paste are used at the same speed to polish the surface to a mirror polish. Polish crosswise in forwards and backwards motions. After each pass, the polishing paste is gently bound and removed with Vienna chalk. A microfibre cloth prevents scratches on the surface. Polishing rings should always be used for just one polishing paste. The power tool, polish and polishing paste to be used depends on the initial situation and the end result you want. To simplify the process of selecting the best tools for the job, FEIN has put together several sets, such as the tried-and-tested stainless steel set "Preparing to polish" and the stainless steel set "Polishing".
Tip:
Extra soft polishing rings bring an even better shine to stainless steel surfaces. Combined with white colouring pastes, these fleece polishing rings achieve a high-quality polish.
1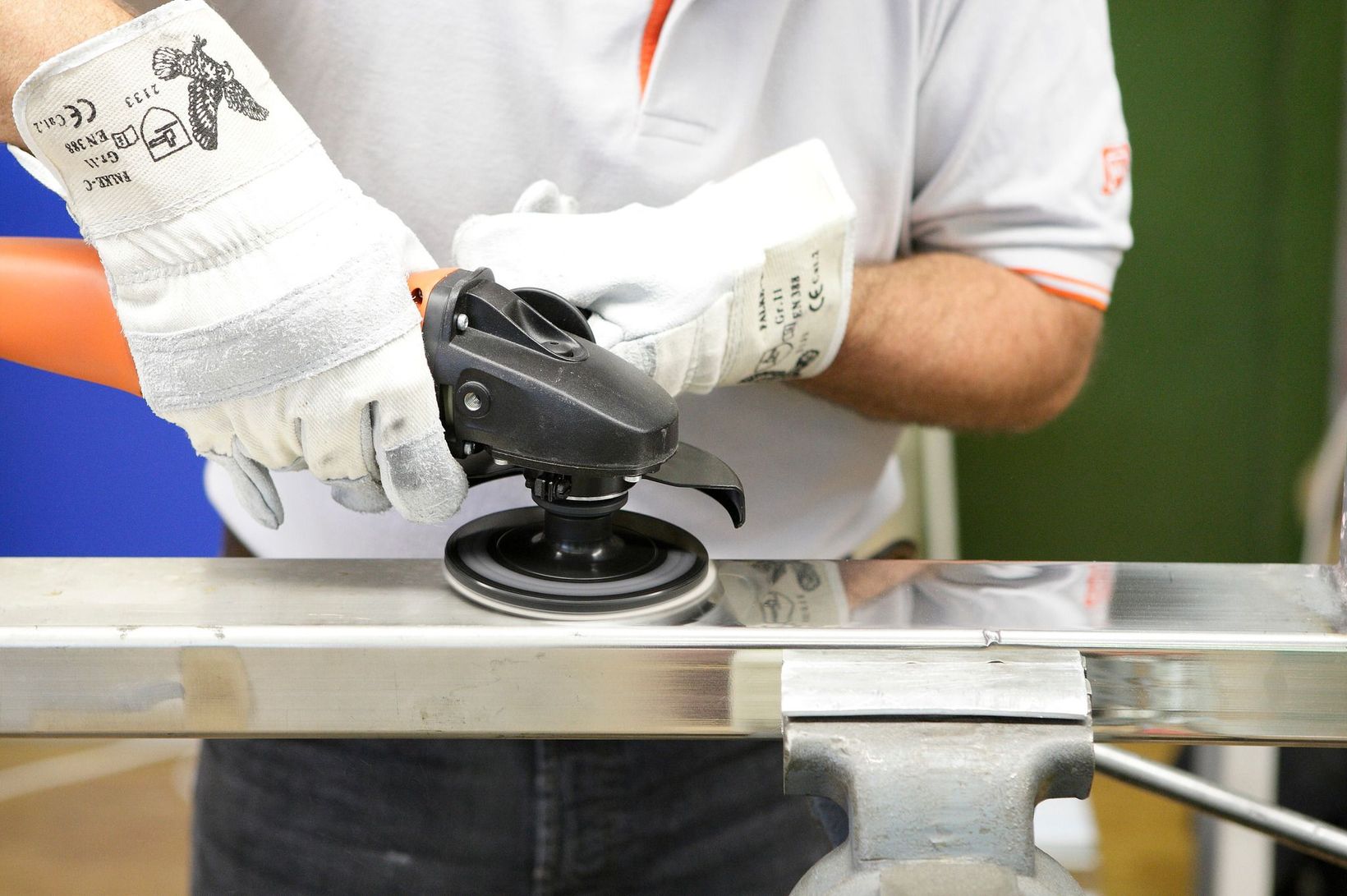 Special velcro sanding discs with a pyramid structure help to reduce to a minimum the number of steps when preparing to polish.
2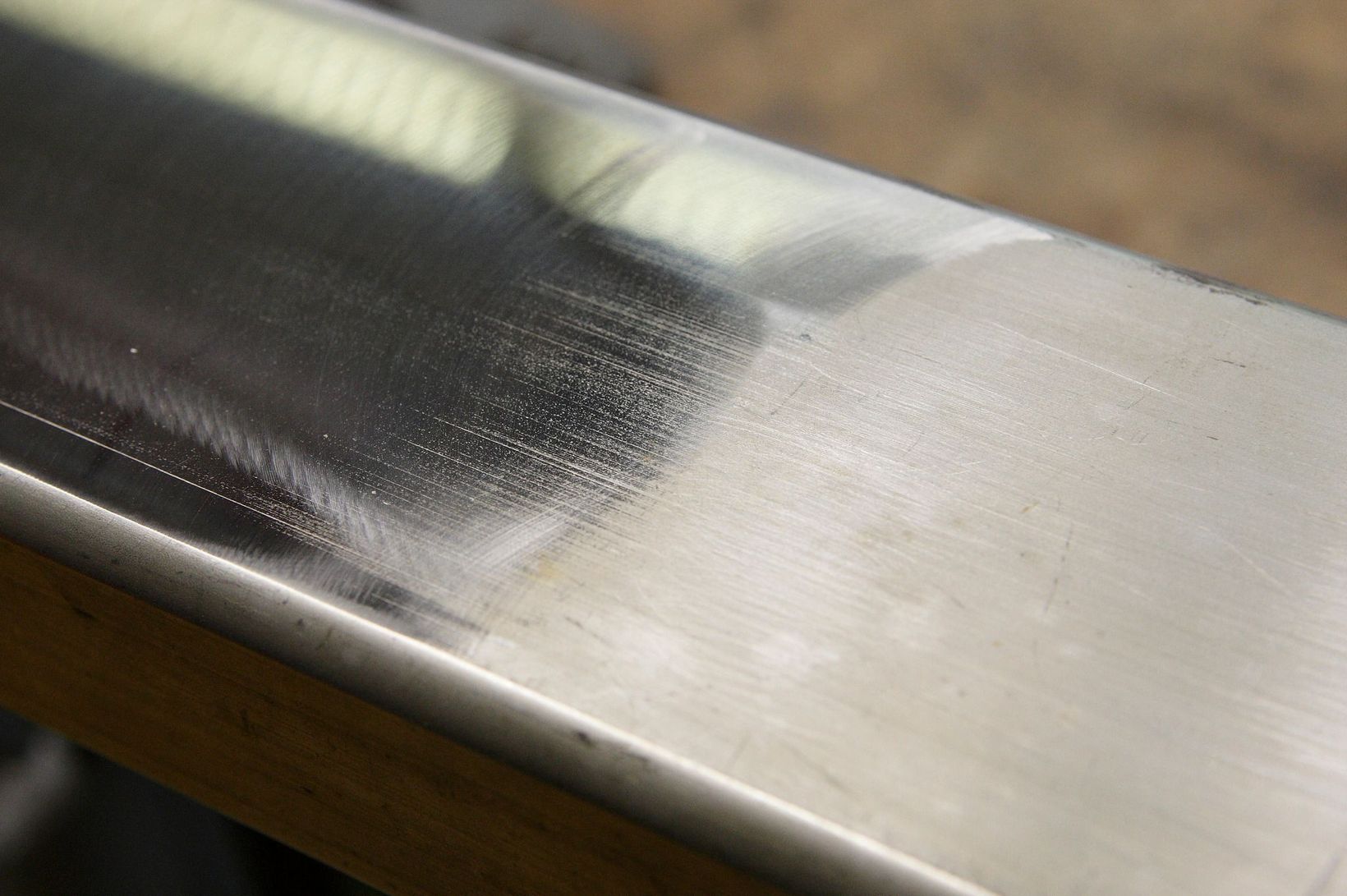 Extremely low roughness depth values, optimum condition for polishing.
3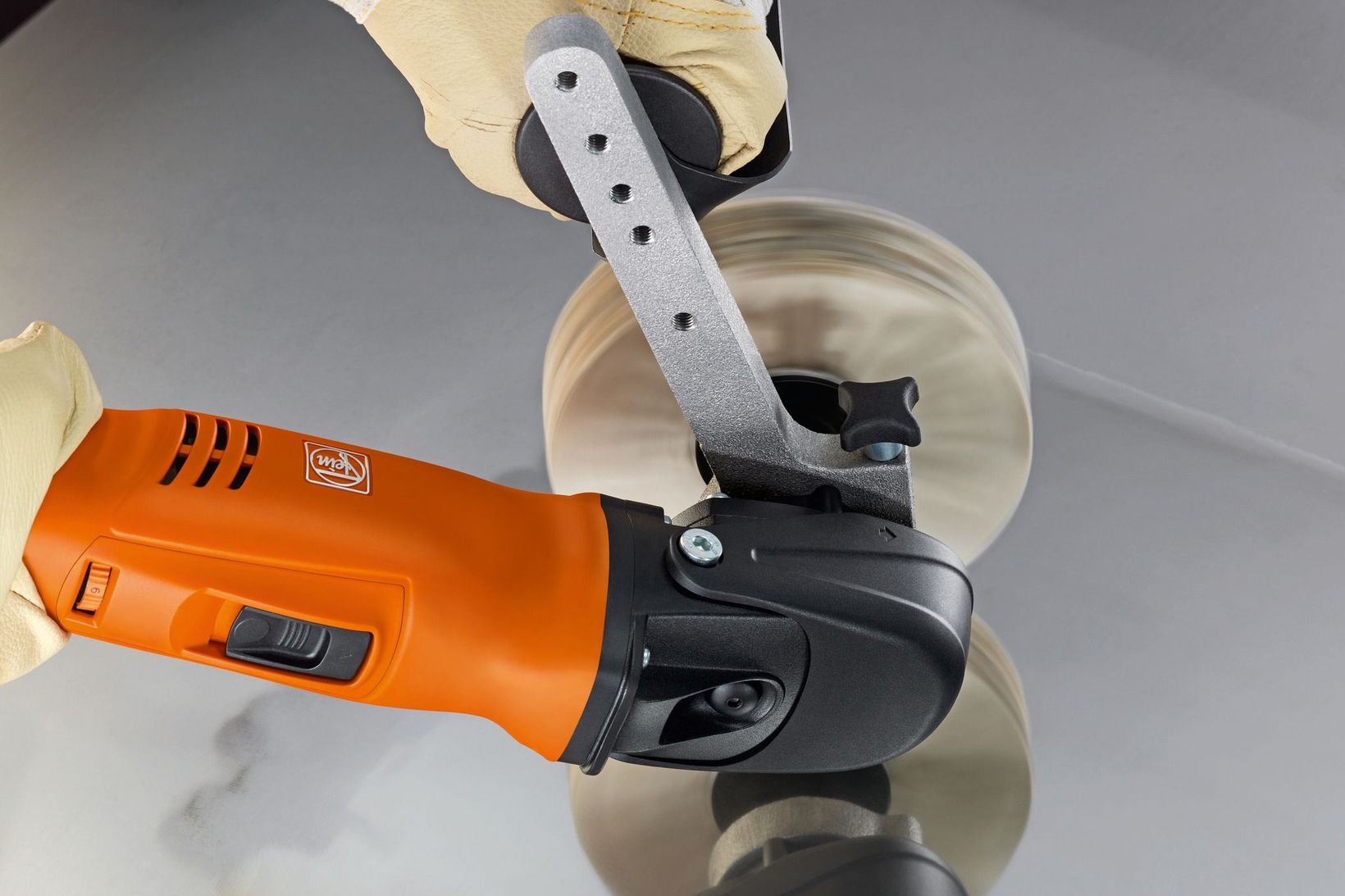 Using the corresponding polishing rings and polishing pastes, polish crosswise in forwards and backwards motions to the perfect mirror polish.