By using special radius grinders (centrifugal machines) which grind pipes and profiles perfectly in seconds, metalworkers and fitters can work very precisely yet cost-effectively. Contact cylinders with diameters for all common pipe dimensions used in conjunction with grinding belts (grit 36) ensure maximum accuracy. Because the mechanical loads of the grinding belts are very high, very heavy belts with polyester backs should be used. A low speed level with a maximum of 1500 rpm considerably reduces the build-up of heat on the workpiece. Zirconium grinding belts with cooling materials also reduce heat levels and extend the service life. For volume grinding, corresponding length stops ensure a precise end length for the pipes or posts and that the radii are exactly aligned to each other. Burrs form on the ends following radius grinding. The easiest way to effectively remove them is using a stationary deburring machine with stainless steel brushes and a wire thickness of maximum 0.35 millimetres.
Tip:
FEIN supplies stationary belt grinders with extension modules for various applications. The modular GRIT grinding range cuts costs and saves storage space, as the customer only has to buy one basic machine and the modules required for radius, circular or surface grinding, for example.
1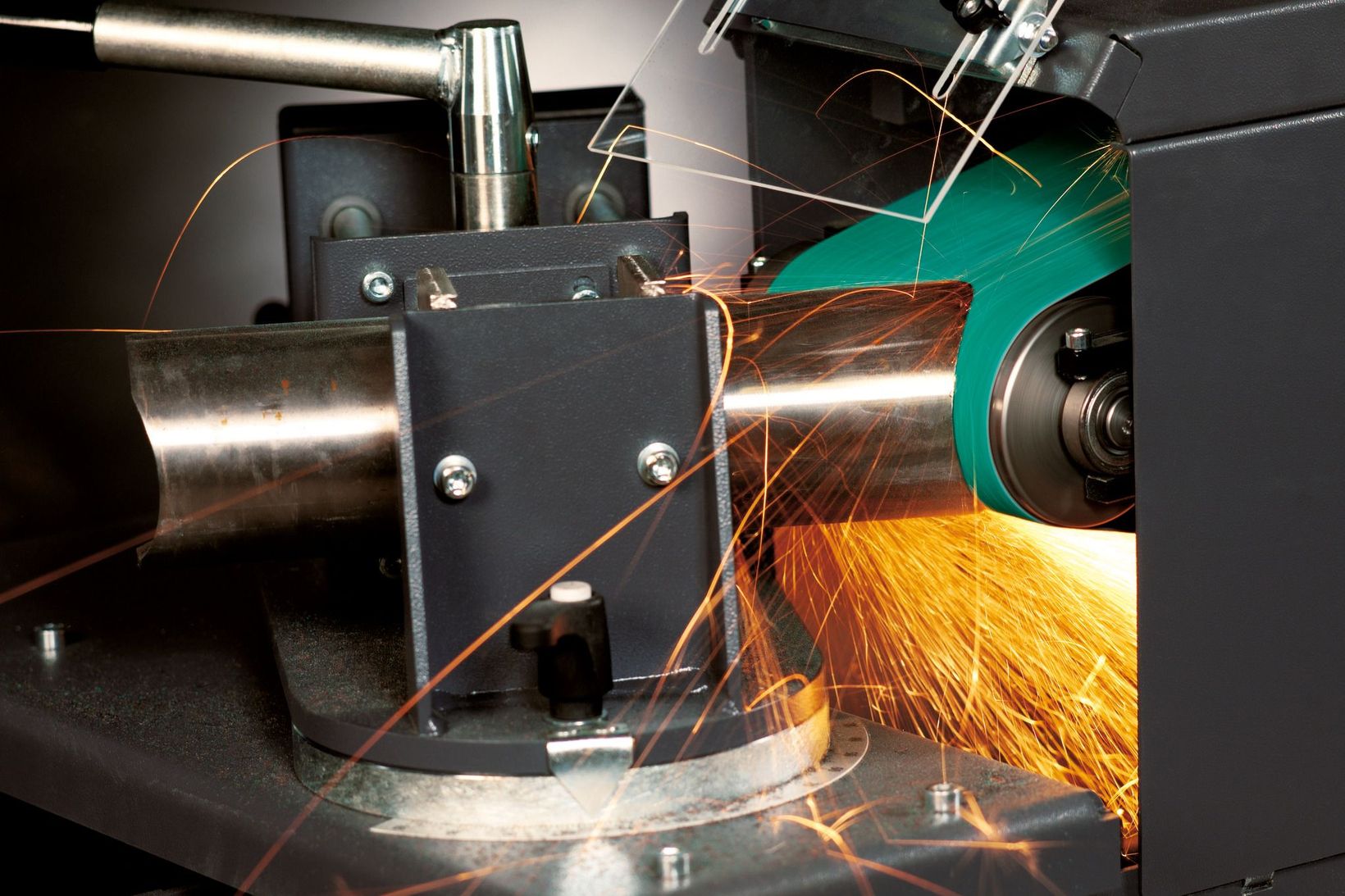 Radius grinding in seconds.
2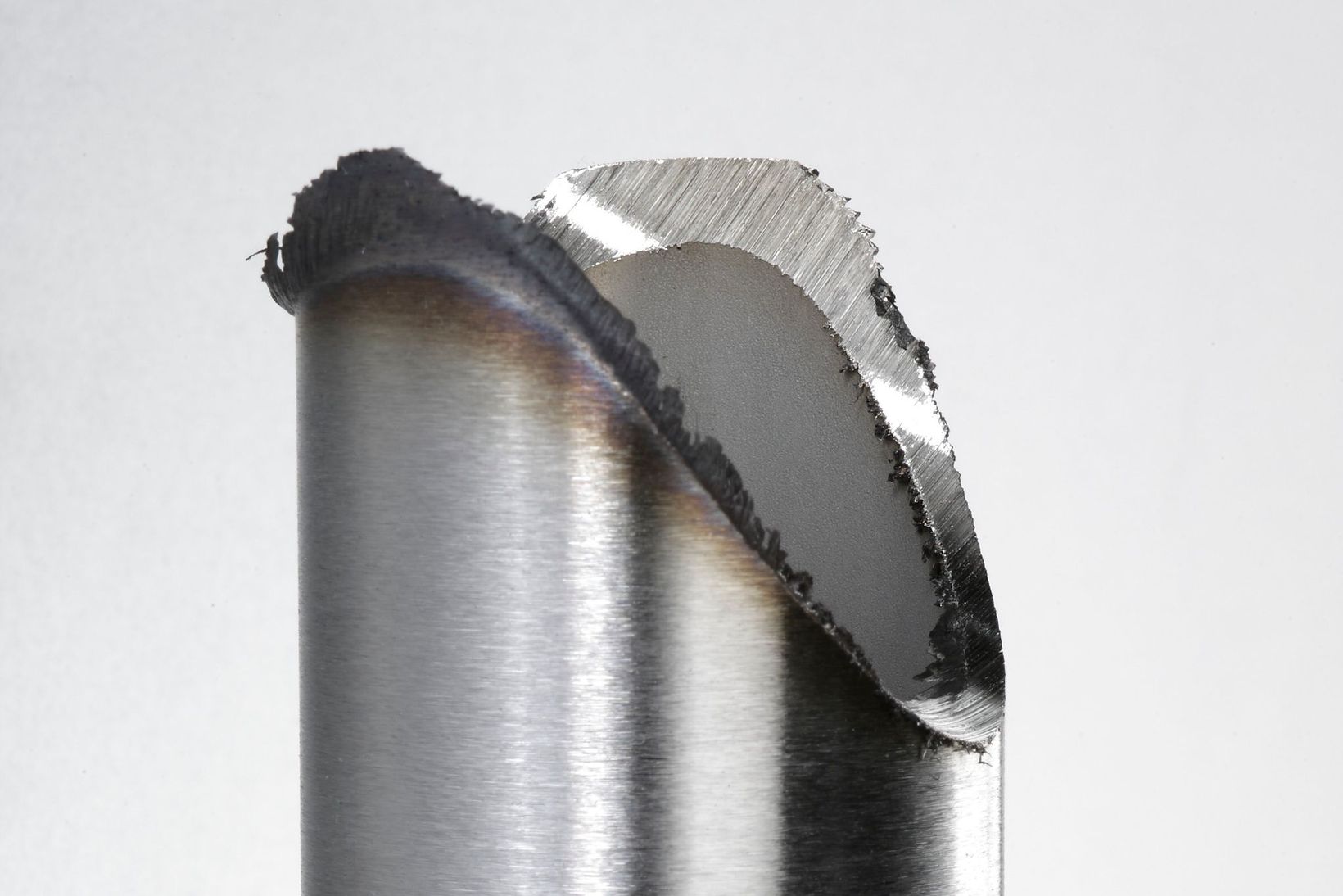 Burr formation after grinding.
3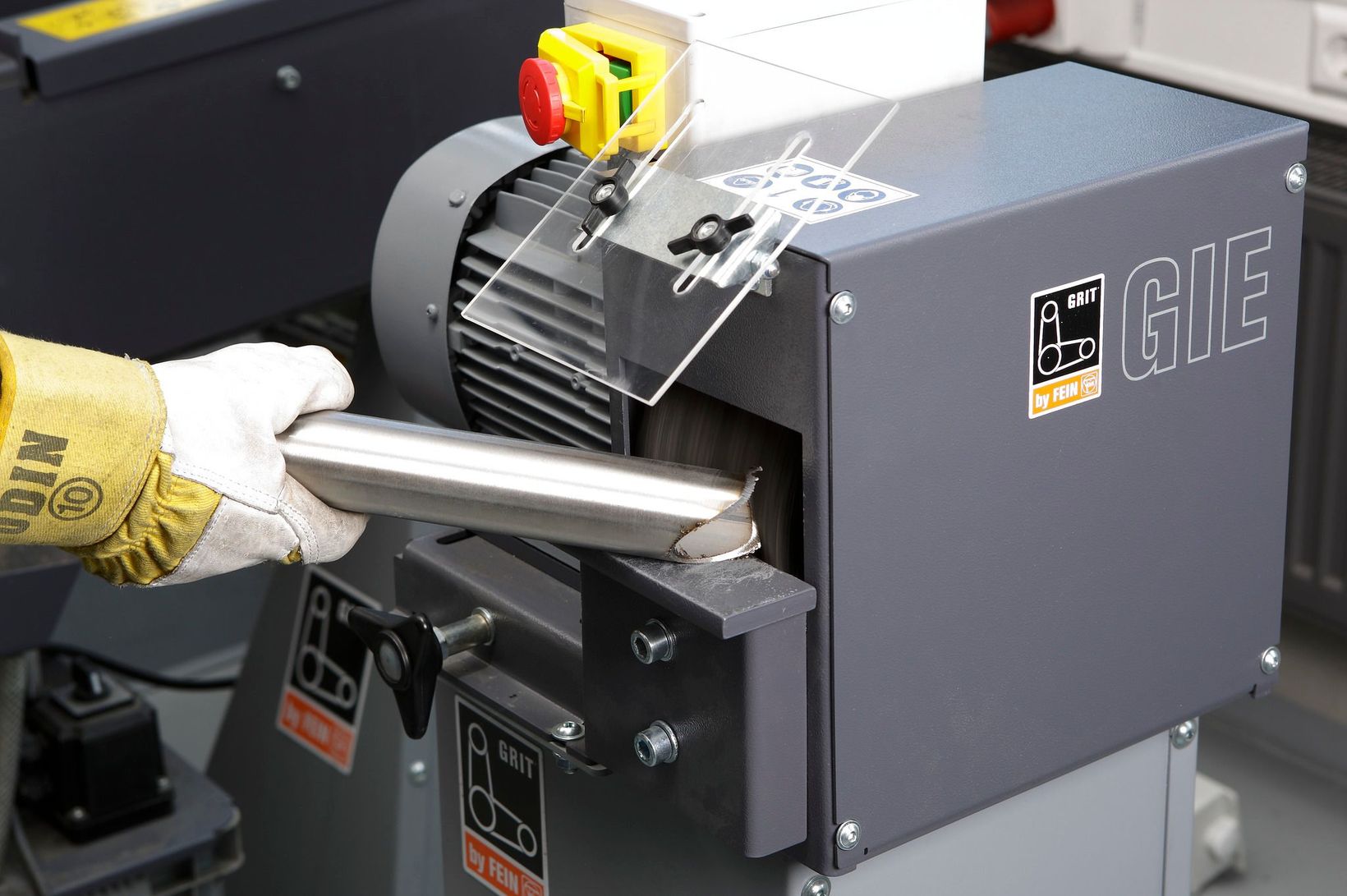 Effective deburring using a deburring machine with stainless steel brushes.
4