FEIN recommend using core drilling technology to drill efficiently and cost-effectively in stainless steel. Unlike twist drilling, core drilling only involves machining a narrow ring and not the entire drilling surface. This requires less time and reduced feed force, which preserves both the tool and the core bit.
FEIN recommends using carbide-tipped core bits when core drilling in stainless steel, which are ideal for use at a cutting speed of 25 m/min. Core drilling units with a mechanical two-speed transmission and electronic speed control are designed to optimally adjust the speed to the task at hand. Interior cooling lubrication must be used to prevent the drilling surface from becoming too hot and the material surface being tarnished. Special drill emulsions or high-performance cutting oils are suitable coolants.
Stainless steel is generally not magnetic, which is why electromagnets cannot be used to fix the core drilling system. Alternative methods of clamping such as a suction or vacuum plate can be used instead. A vacuum plate provides a secure grip on structured bases such as stainless steel chequered metals or bulb plates. To build up the necessary vacuum for the holding force, the vacuum plate must be connected to a special pump using a hose. The core drilling unit is then fixed to the vacuum plate using the electromagnet.
Tip:
Work sensitively to prevent the vacuum or suction plate from being lifted off the material when drilling. Only increase the drill feed when the core bit's cutting surface is circular and the core bit is guided into the material. Ensure that there is a sufficient coolant supply during the entire drilling process.
1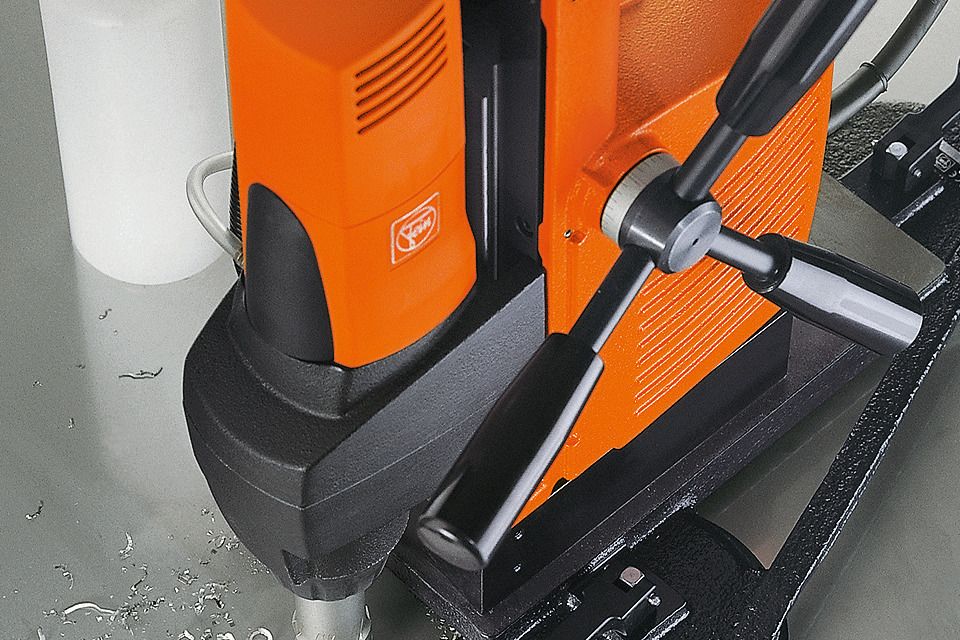 A suction plate fixes the core drilling unit to non-magnetic materials.
2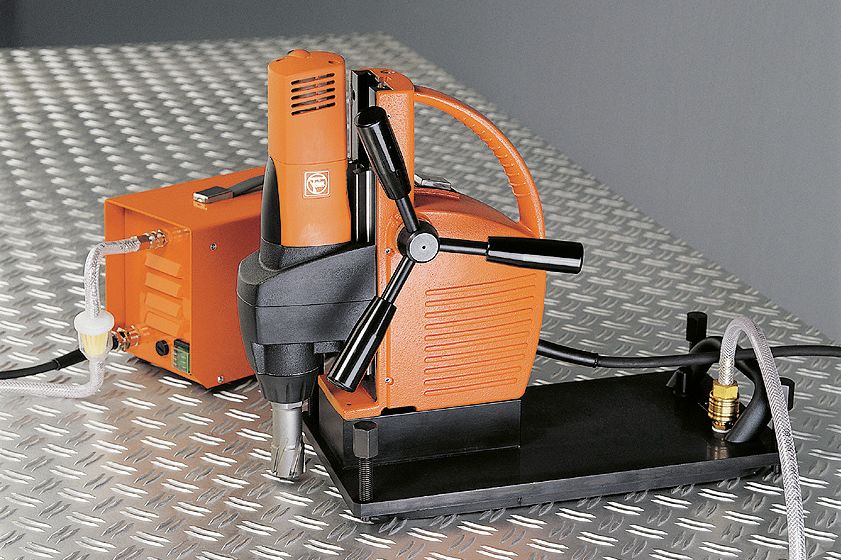 Core drilling units are attached with a vacuum plate and pump on chequered metals or bulb plates.