For clean and warp-free cut-outs, particularly when swarf loss is to be avoided, power tool manufacturer FEIN recommends using throatless shears. They cut single-rolled sheets up to two millimetres thick without warping the material. This makes it possible to further machine the sheet metal with ease later on. It is advisable to mark the contour you want before cutting. The drill holes are firstly centre-punched in the corners. A metal bit is then used to pre-drill the corners. The size of the holes is determined by the plunge diameter of the slitting shears. Once the holes are drilled, the throatless shears can be easily inserted and then used to cut from hole to hole. Because throatless shears cut out thin swarf, the auxiliary line must be cut on the outer edge. Tools which provide an unrestricted view of the cutting line thanks to an open cutting head are particularly beneficial here. Alternatively, a so-called curved blade can also be used to cut radii of up to 30 millimetres. This only requires one pre-drilling session.
Nibblers are also suited to making cut-outs in sheet metal. They cut sheet metals up to five millimetres thick with precision and without warping. Nibblers are particularly flexible and manoeuvrable.
Tip:
For particularly precise and straight cuts, there is a parallel stop which can be adjusted to the desired cut-out width. A support roller can also be used to aid clean cutting. It gives better control for longer cut-offs and enables the tool to "roll" with ease on the material.
1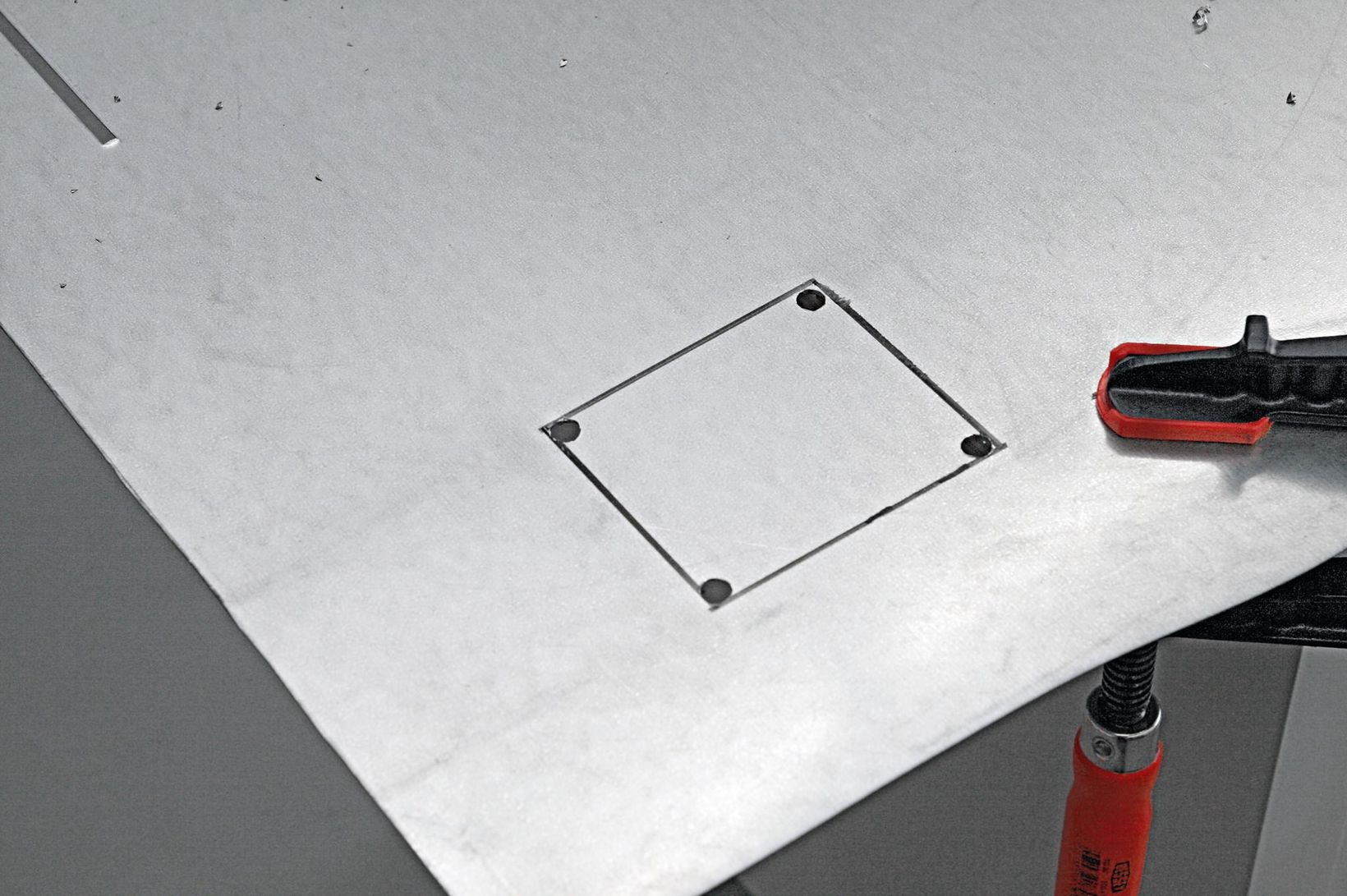 In the first step, the contour is marked on the sheet metal and the corners are pre-drilled.
2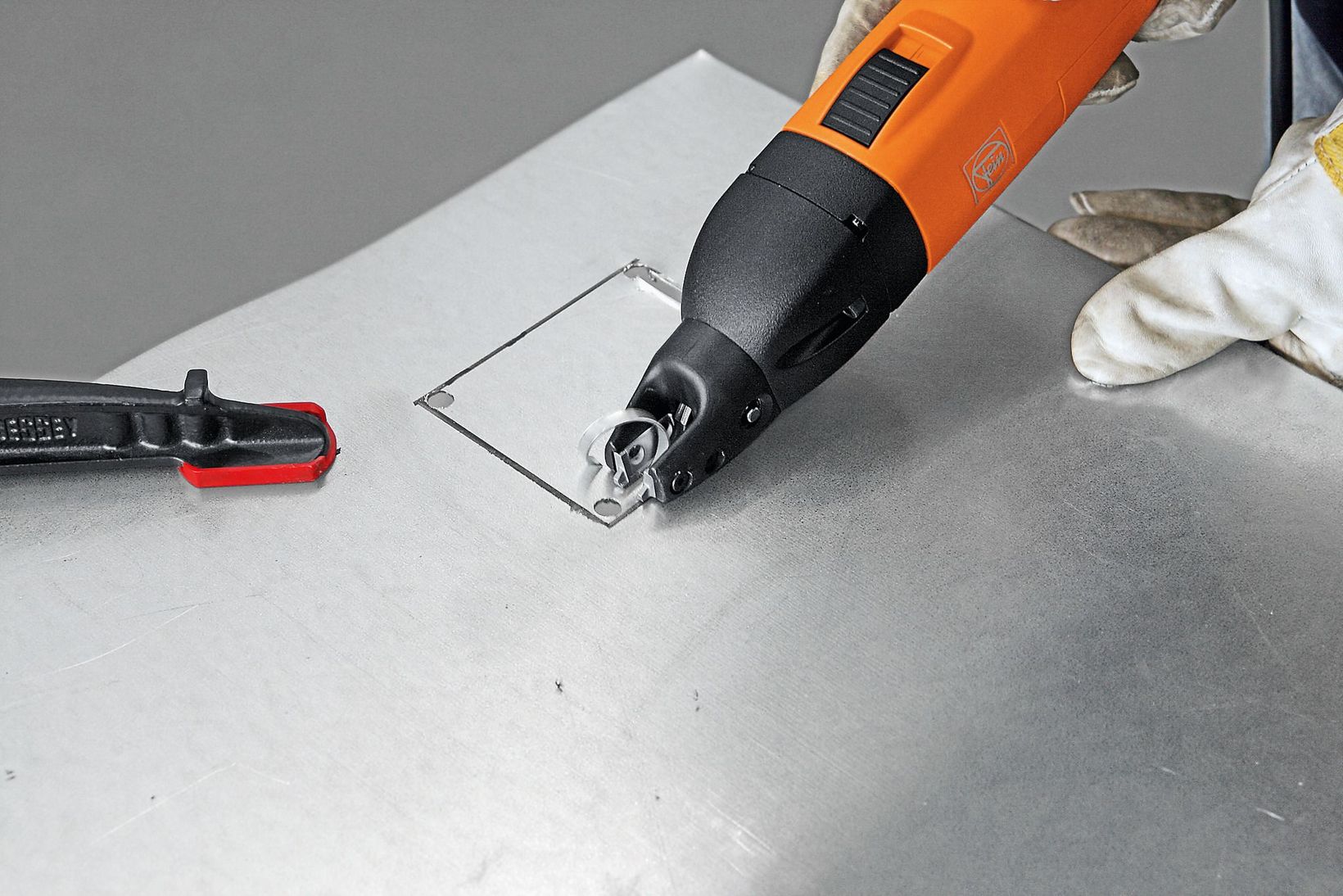 The slitting shears are then inserted and used to cut from hole to hole.
3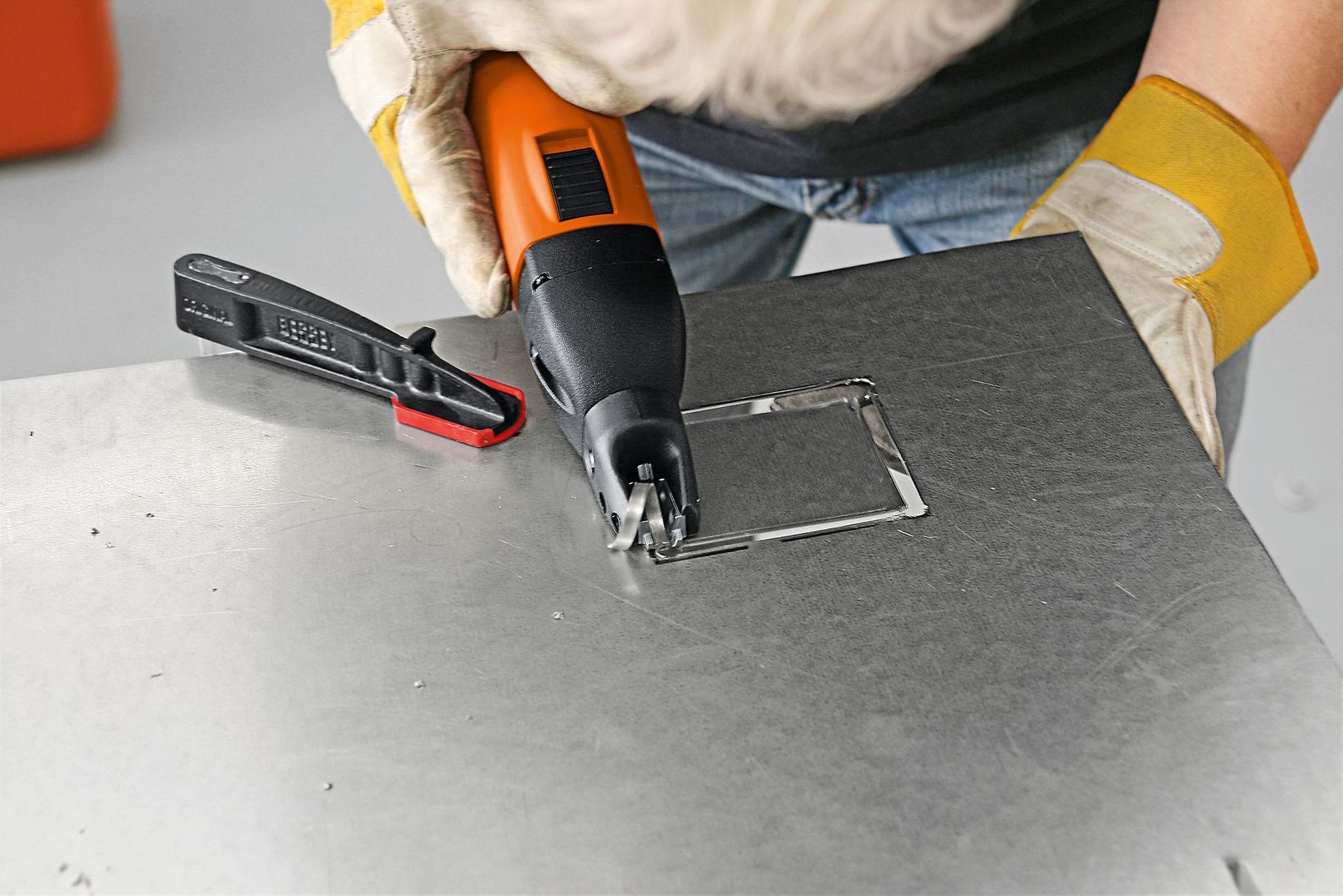 The sheet metal is not warped and can be further machined with ease.