Depending on the effects of the weather, wooden windows need a new coat of paint every couple of years. Even small areas of flaking paint allow moisture to enter the wood and may result in more serious damage. It is especially important that the old paint is carefully sanded down before the new coat is applied. A professional tool will simplify this job and save you a lot of laborious and time-consuming manual work.
A universal power tool like the FEIN MultiMaster handles all sanding work. A powerful, round backing pad is used for frames and surfaces, while a triangular sanding pad is used in the corners and edges. Because the sanding sheets don't turn but oscillate, they make safe working possible without any kickback or large amounts of dust. A carbide rasp tackles stubborn signs of weathering. If the putty is brittle, it is removed using an HSS segment saw blade.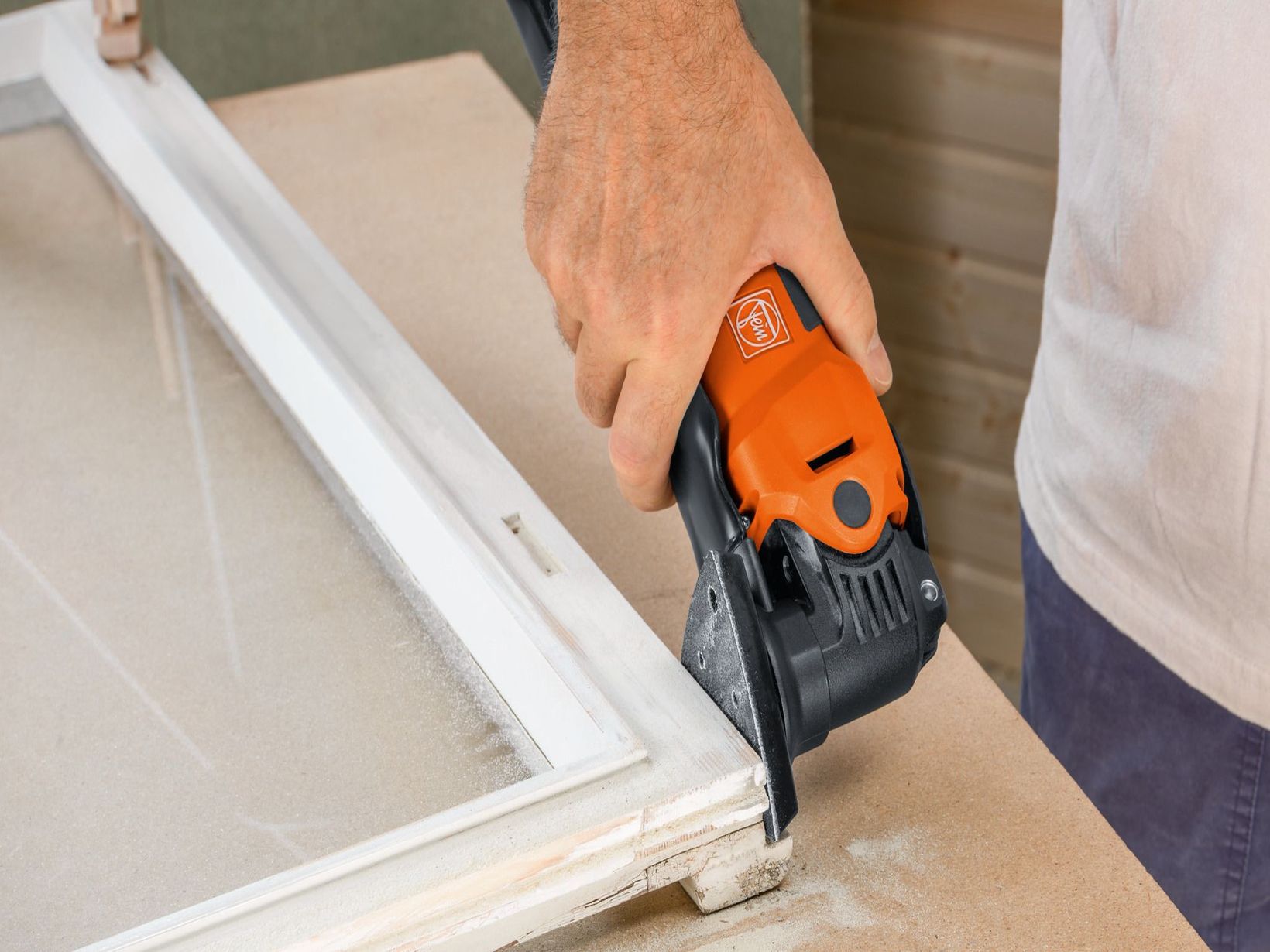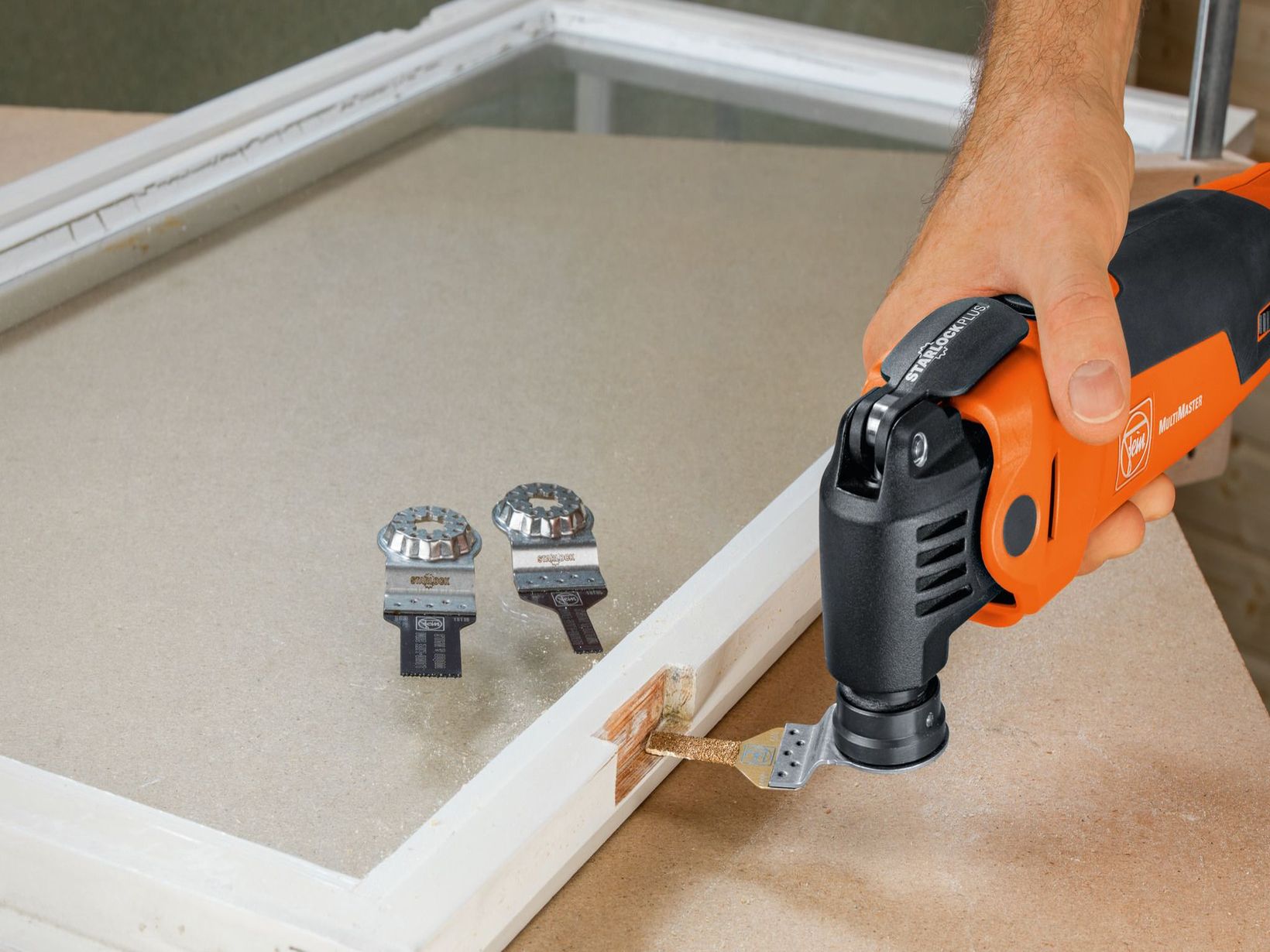 Wireless working for convenience and flexibility
While sashes can be removed, most of the sanding work undertaken on the frame has to be carried out at height. Professionals and DIY enthusiasts therefore find that cordless power tools provide a convenient and flexible solution. It is the most powerful in its sector and delivers the same work progress as its corded equivalent, even with challenging, constant use.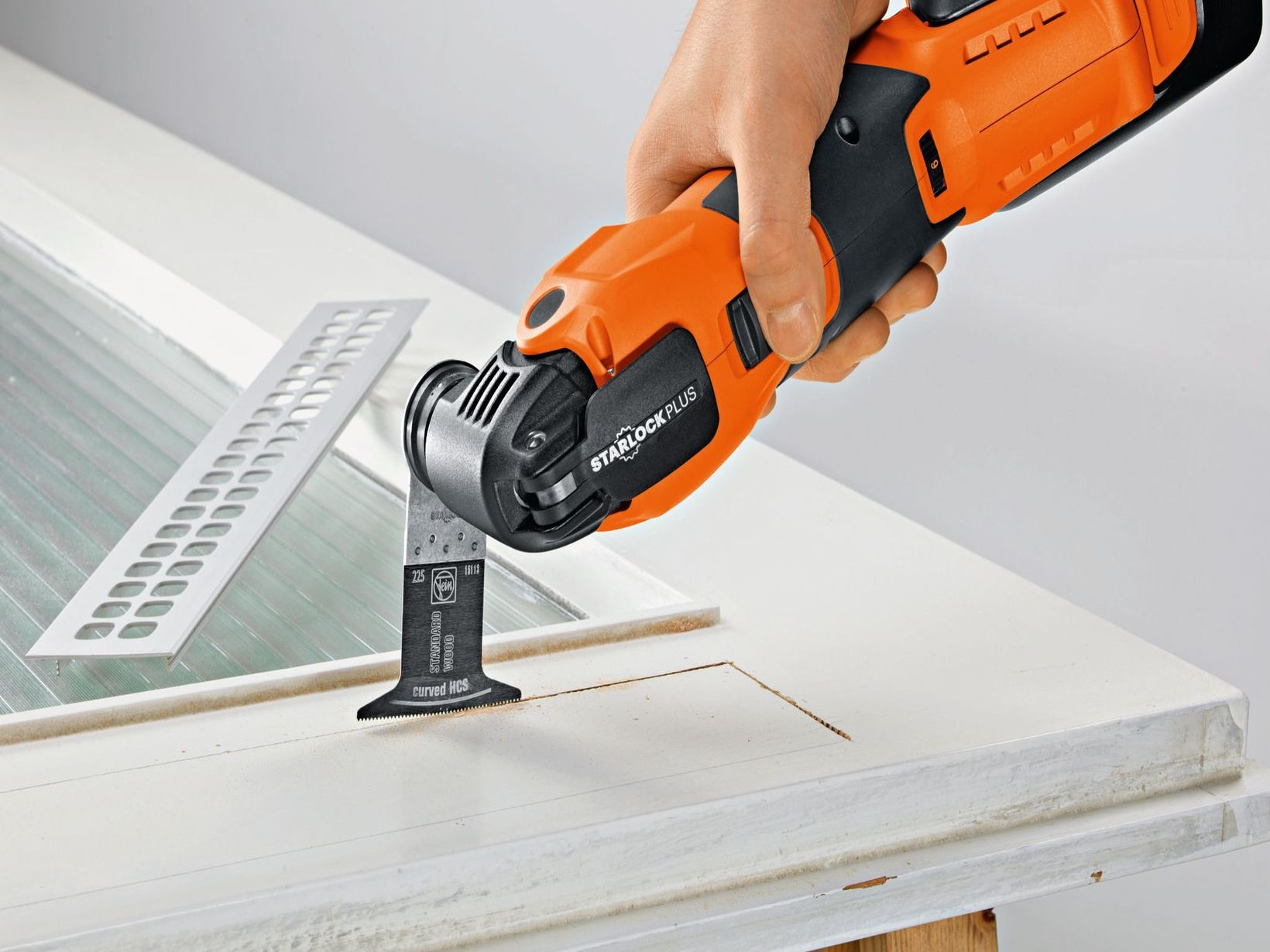 Universal professional tool
The high-quality FEIN cordless MultiMaster can not only be used to renovate windows and doors, but also for plenty of interior jobs, such as furniture assembly, tiling, in sanitary facilities, when laying floors, for automotive and boat repairs or in model-building. It was developed for use in manual trades and industry. FEIN genuine accessories make extraordinary applications possible, such as profile sanding on garage doors. Users can quickly and conveniently switch from one application to the next without the need for any tools.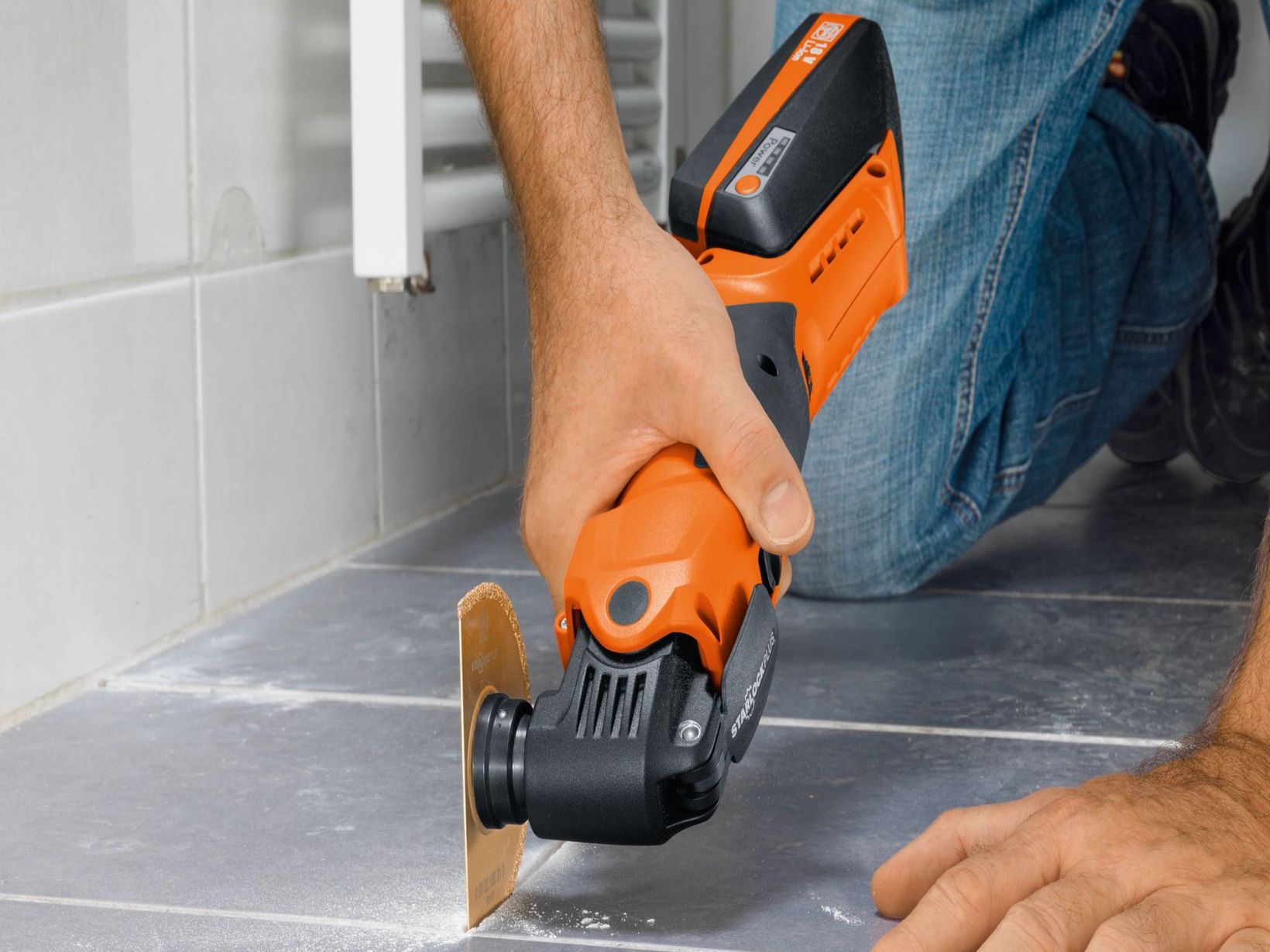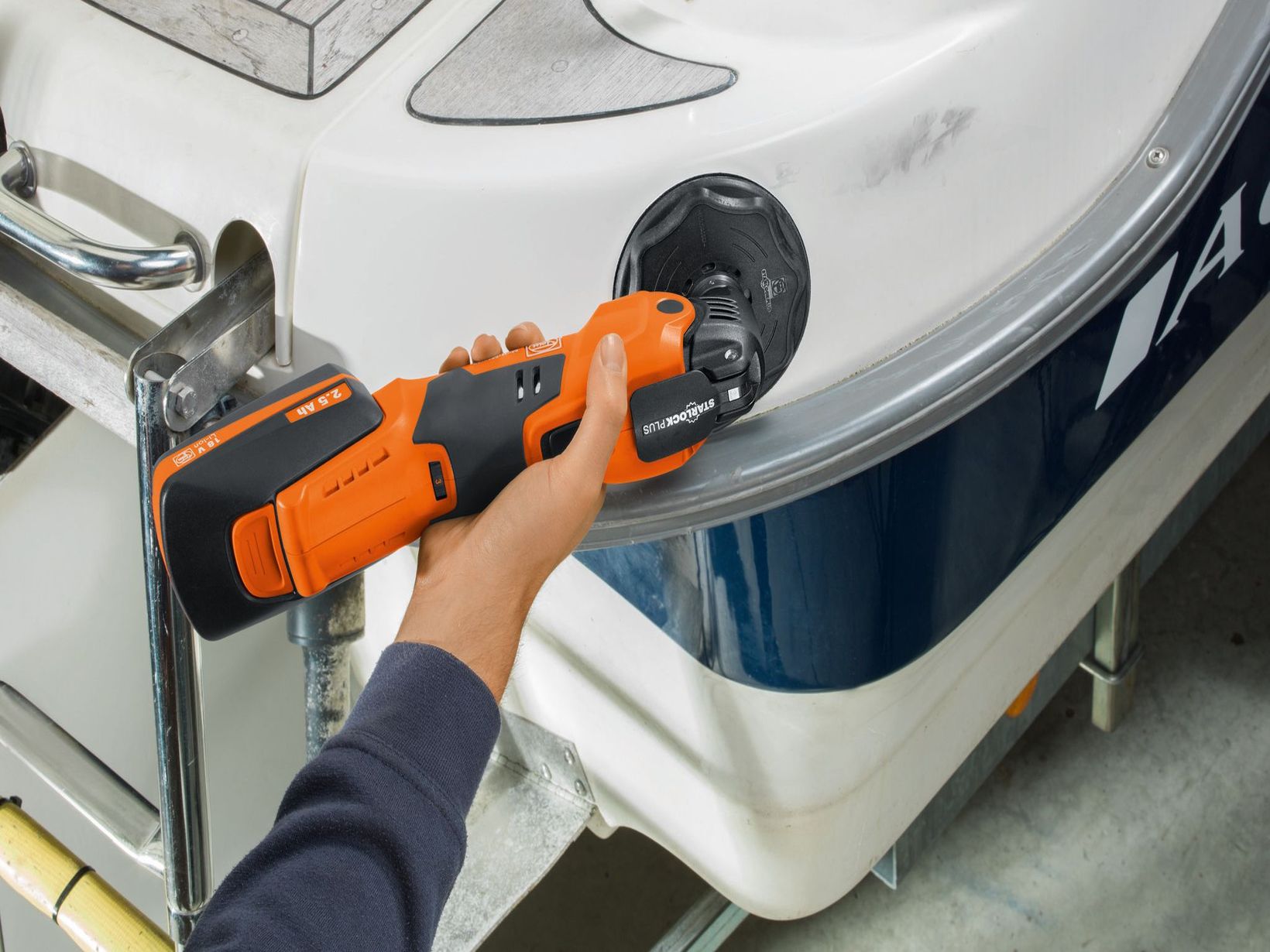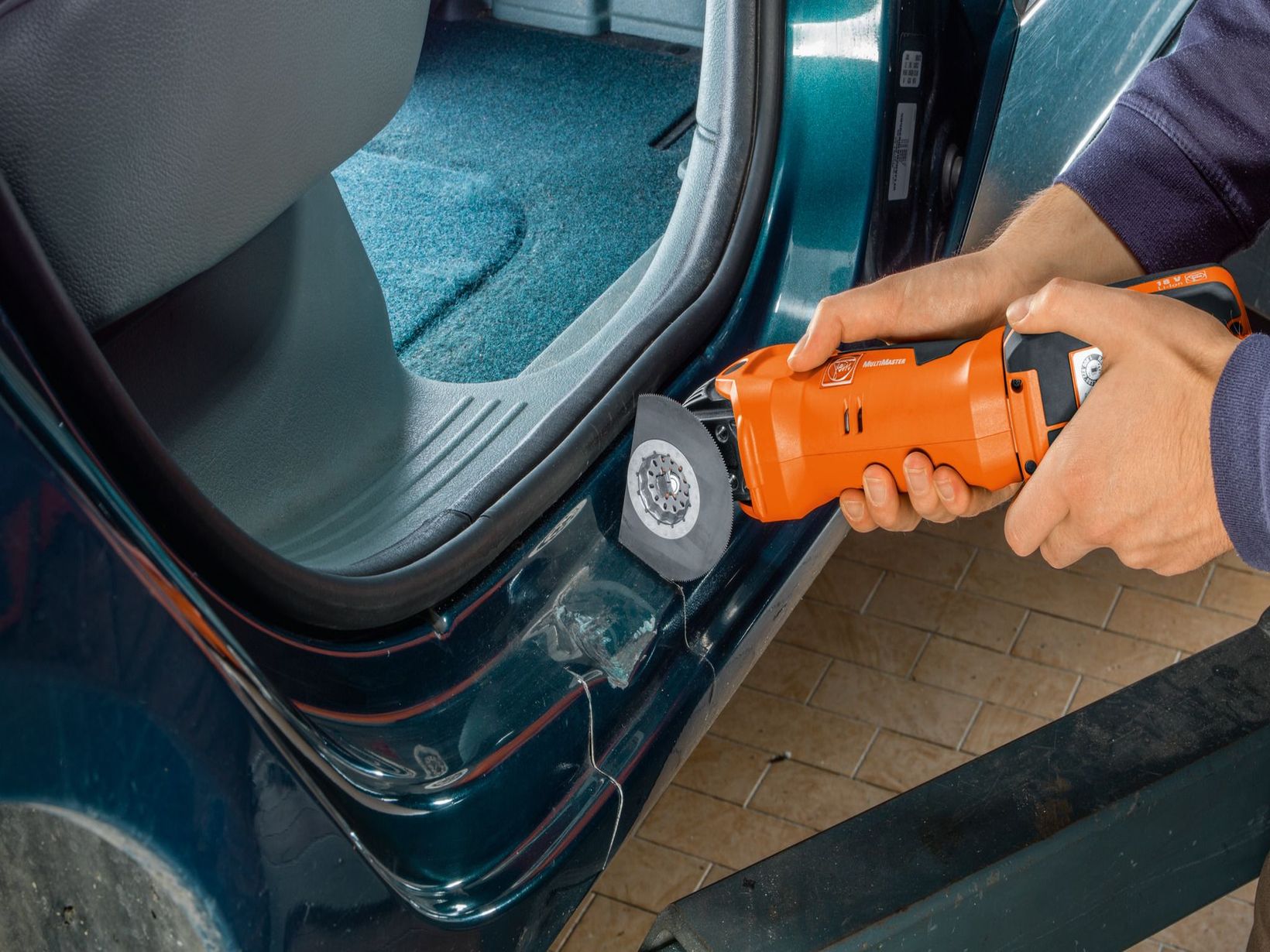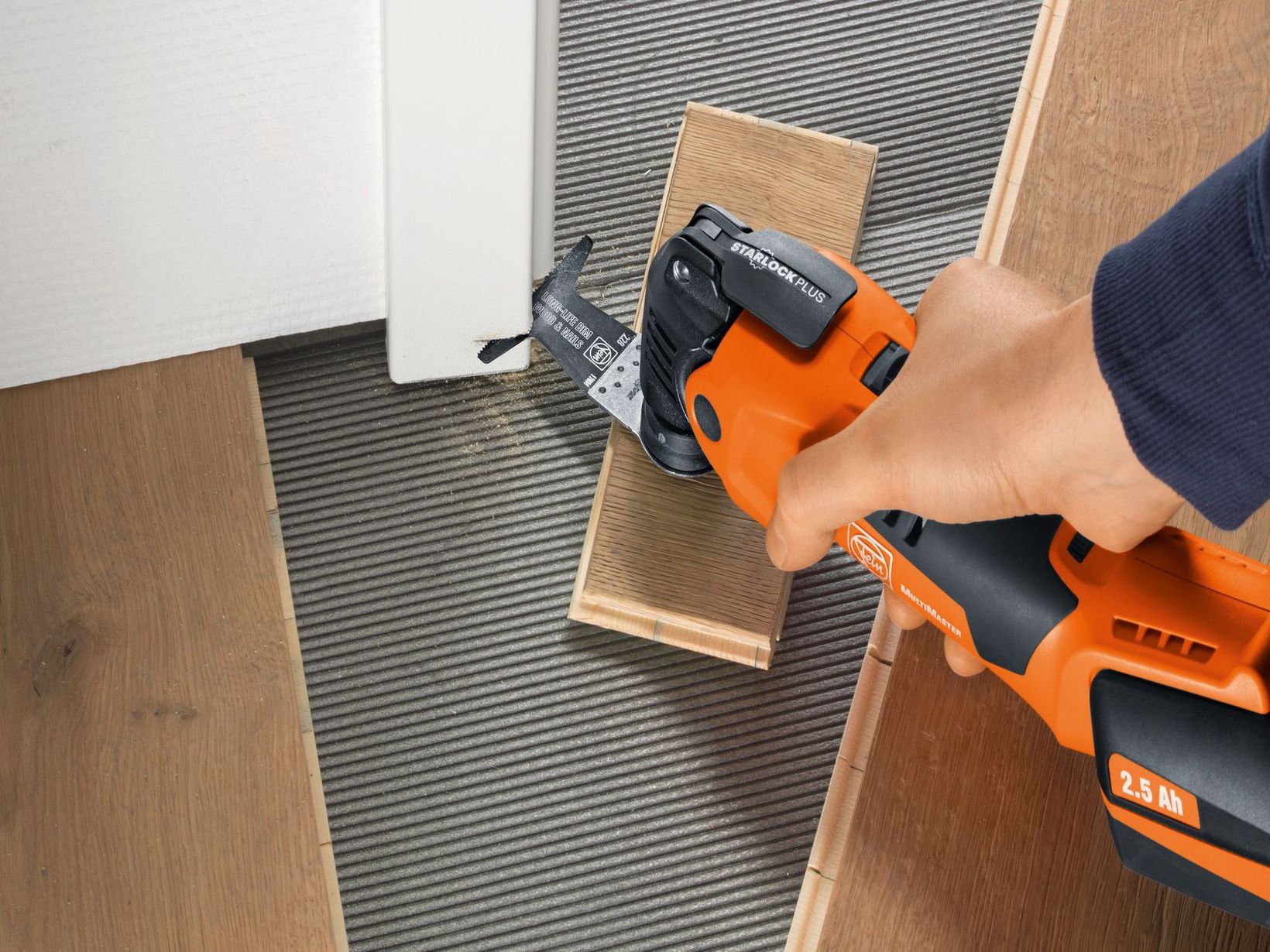 An oscillating multi-tool is always only as flexible as its accessories allow it to be. As the inventor of this group of tools, FEIN has been developing high-quality accessories for many practical applications for more than 40 years. Its table and drill jig fixing is one of a kind. For precise cutting, the tool can be clamped onto a table or workbench or using a mechanical interface, it can be clamped into standard drill jigs. The profile sanding set has six removable insets and can be used in place of a manual approach when grinding all common profiles.