The FEIN magnetic drilling system.

With more than 25 years of continuous development, FEIN's magnetic drilling technology has achieved a peak of excellence. FEIN's 2011 acquisition of Jancy Engineering raised the bar even higher, now offering the well-known Slugger trademarked system of portable magnetic drills and annular cutters.
Now you're leaving the FEIN website and entering the Slugger website!


BOP 13-2
Two–gear Hand Drill up to 1/2 in
Order No. 7 205 55 60 09 0
Return to overview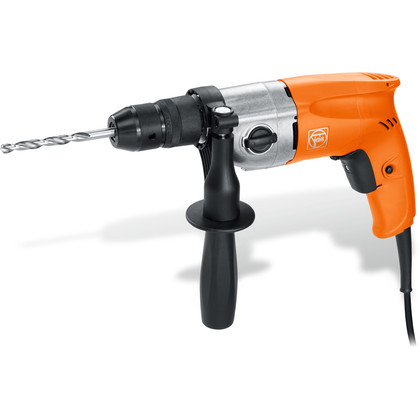 Universal two speed power drill with 1/2 in capacity and ideal speed range for steel and stainless steel.
Mechanical two-speed gearbox with optimum speed adjustment for a wide range of uses.
FEIN high performance motor with excellent speed stability for steady drilling progress in practically every application.
Automatic spindle lock and single-collar, fast-acting chuck for convenient accessory changes.
Metal gear head.
Torsion-free, barrel-type motor housing.
Precision metal 3-jaw chuck.
Self-retracting chuck jaws.
High concentricity.
FEIN Sensitive Handle.
Electronic start.
Reversible.
16 ft. cable.
Price includes
1 Supra SKE single-collar, metal, fast-acting 3-jaw chuck

1 handle
Technical data
Power consumption550 Watts
Power output300 Watts
Full load speed0-440/0-1,300 rpm
No load speed0-680/0-2,200 rpm
Full load torque177/62 in/lbs
Show all technical attributes
Downloads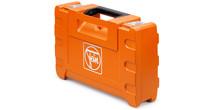 Tool Case
With case insert and plastic box
Plastic, interior dimensions: 18-1/2 x 12-1/4 x 5-1/4 in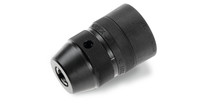 Quick-action keyless chuck
Metal SUPRA SKE quick-action keyless chuck with clamping force safety device, threaded for 1/2 in- 20 UNF shaft