The FEIN magnetic drilling system.

With more than 25 years of continuous development, FEIN's magnetic drilling technology has achieved a peak of excellence. FEIN's 2011 acquisition of Jancy Engineering raised the bar even higher, now offering the well-known Slugger trademarked system of portable magnetic drills and annular cutters.
Now you're leaving the FEIN website and entering the Slugger website!


AStxe 649-1
Hacksaw for pipes up to Ø 24 in
Order No. 7 234 23 13 11 0
Return to overview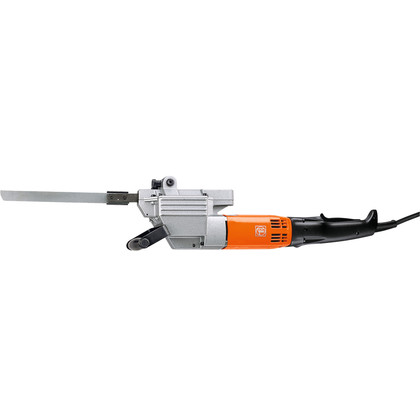 Powerful hacksaw for pipes and profiled sections with continuously variable stroke adjustment.
Ideally suited for cutting pipes and profiles made of steel, cast iron, autoclaved aerated concrete, and plastics.
Clamp and feed device available for profiles and pipes from Ø 3-1/8 in to Ø 24 in.
Especially suitable for sandwich material and layers of different materials.
Electronic speed control for optimal cutting speed.
Adjustable clamping devices permit mitre cuts up to 45° as well.
* Chain extension available.
Technical data
Power consumption750 Watts
Power output480 Watts
Strokes100-350 rpm
Stroke of blade2-3/8 In
Cable with plug8 ft
Show all technical attributes
Downloads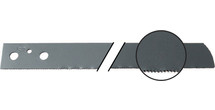 HD saw blades
Special saw blades for cutting steel and stainless steel. HD saw blades are noted for their long service life and rapid sawing speed. Give them a try: it will pay off.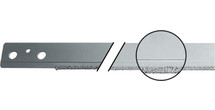 TD sanding sheets
TD saw blades are suitable for cutting wet and dry pipes. They are noted for rapid sawing speed and for clean cuts.