The FEIN magnetic drilling system.

With more than 25 years of continuous development, FEIN's magnetic drilling technology has achieved a peak of excellence. FEIN's 2011 acquisition of Jancy Engineering raised the bar even higher, now offering the well-known Slugger trademarked system of portable magnetic drills and annular cutters.
Now you're leaving the FEIN website and entering the Slugger website!


JHM ShortSlugger
Endurance magnetic base drill up to 1-3/16 in [30 mm]
Order No. 7 272 51 61 12 4
Return to overview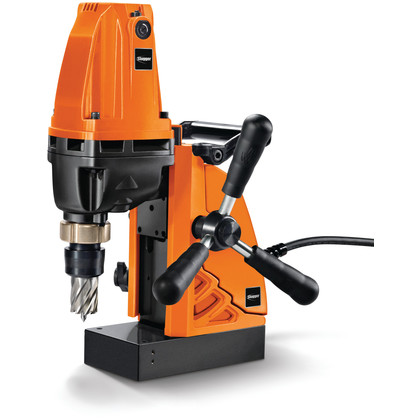 Extremely compact for drilling on the construction site.
Extremely compact with ideal power to weight ratio for work at heights and in confined spaces.
Hand feed wheel mounts on either side for use in special situations.
Internal motor cable routing prevents unintended threading or hanging up on the workpiece.
Internal cooling.
Easy guide readjustment.
Price includes
1 case

1 coolant tank

1 safety strap

1 chip hook

4 pilot pins

1 allen key 5 mm

1 touch guard
show all
Technical data
HSS annular cutters max. dia.1 3/16 In
Mag base, max. drilling depth2 In
Power consumption750 Watts
Power output430 Watts
No load speed680 rpm
Show all technical attributes
Downloads