The FEIN magnetic drilling system.

With more than 25 years of continuous development, FEIN's magnetic drilling technology has achieved a peak of excellence. FEIN's 2011 acquisition of Jancy Engineering raised the bar even higher, now offering the well-known Slugger trademarked system of portable magnetic drills and annular cutters.
Now you're leaving the FEIN website and entering the Slugger website!


DSceu 638
Two–gear Hammer Drill up to 5/8 in in stone
Order No. 7 204 30 12 36 2
Return to overview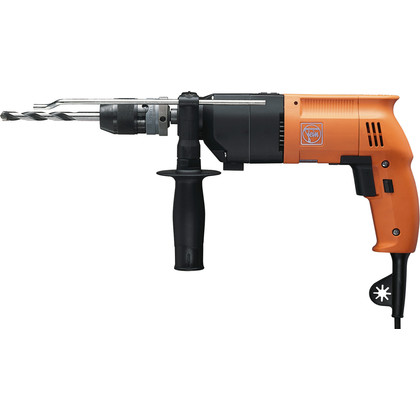 Hammer drill with impact deactivation for universal installation work.
High torque motor with excellent speed stability for steady drilling progress.
Mechanical two-speed gearbox with optimum speed adjustment for a wide range of uses.
Impact deactivation and forward/reverse for cost-effective work in stone, concrete, masonry, wood, and metal.
Variable electronic speed adjustment.
Robust barrel-type motor housing.
FEIN kinetic handle.
Small corner width.
Superb service life.
Collar for use with drill jig.
Technical data
Power output230 Watts
Full load speed0–700/0–1,800 rpm
No load speed0–1,100/0–2,800 rpm
Blows per minute under load0–14,000/0–36,000 rpm
Cable with plug16 ft
Show all technical attributes
Downloads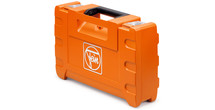 Tool Case
Plastic, interior dimensions: 18-1/2 x 12-1/4 x 5-1/4 in [470 x 275 x 116 mm]