The FEIN magnetic drilling system.

With more than 25 years of continuous development, FEIN's magnetic drilling technology has achieved a peak of excellence. FEIN's 2011 acquisition of Jancy Engineering raised the bar even higher, now offering the well-known Slugger trademarked system of portable magnetic drills and annular cutters.
Now you're leaving the FEIN website and entering the Slugger website!


BLS 1.6 E
Sheet Metal Shear up to 16 gauge
Order No. 7 230 34 61 09 0
Return to overview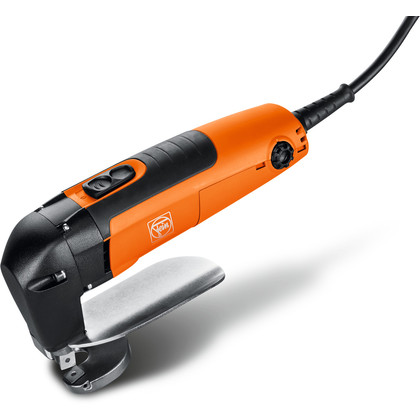 Easy-to-use, curve-compatible sheet metal shear for cutting and trimming thin sheets.
Outstanding ergonomics and compact design for optimal mobility of the shear.
Good curve precision with low sheet-metal distortion.
Indexible cutting blades with four sides for clean and burr-free cutting with low operating costs.
Perfect for trimming and cutting.
Unrestricted view of the cutting line.
Motor with outstanding performance and stability.
16 ft. cable.
Stainless steel up to 20 gauge.
Technical data
Power consumption350 Watts
Power output210 Watts
Strokes2,300-4,800 rpm
Cutting speed26–39 ft/min
Cable with plug16 ft
Show all technical attributes
Downloads