The FEIN magnetic drilling system.

With more than 25 years of continuous development, FEIN's magnetic drilling technology has achieved a peak of excellence. FEIN's 2011 acquisition of Jancy Engineering raised the bar even higher, now offering the well-known Slugger trademarked system of portable magnetic drills and annular cutters.
Now you're leaving the FEIN website and entering the Slugger website!


BOP 10
Hand Drill up to 3/8 in
Order No. 7 205 53 60 09 0
Return to overview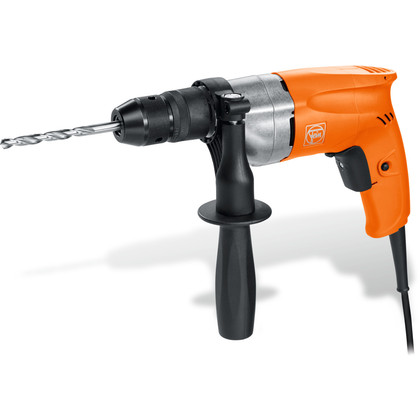 Compact and powerful single-speed power drill with 3/8 in capacity in steel, for installation work on site.
FEIN high performance motor with excellent speed stability for steady drilling progress in practically every application.
Very flat, slim design requiring little clearance in corners, for installation work, even in tight locations and in corners.
Automatic spindle lock and single-collar, fast-acting chuck for convenient accessory changes.
Metal gear head.
Torsion-free, barrel-type motor housing.
Precision metal 3-jaw chuck.
Self-retracting chuck jaws.
High concentricity.
FEIN Sensitive Handle.
Electronic start.
Reversible.
16 ft. cable.
Technical data
Power consumption500 Watts
Power output270 Watts
Full load speed0-900 rpm
No load speed0-1,500 rpm
Full load torque80 in/lbs
Show all technical attributes
Downloads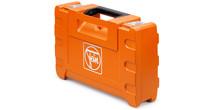 Tool Case
With case insert and plastic box
Plastic, interior dimensions: 18-1/2 x 12-1/4 x 5-1/4 in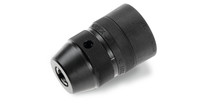 Quick-action keyless chuck
Metal SUPRA SKE quick-action keyless chuck with clamping force safety device, threaded for 1/2 in- 20 UNF shaft