The FEIN magnetic drilling system.

With more than 25 years of continuous development, FEIN's magnetic drilling technology has achieved a peak of excellence. FEIN's 2011 acquisition of Jancy Engineering raised the bar even higher, now offering the well-known Slugger trademarked system of portable magnetic drills and annular cutters.
Now you're leaving the FEIN website and entering the Slugger website!


WSG 7-115 PT
Order No. 7 222 31 60 12 0
Return to overview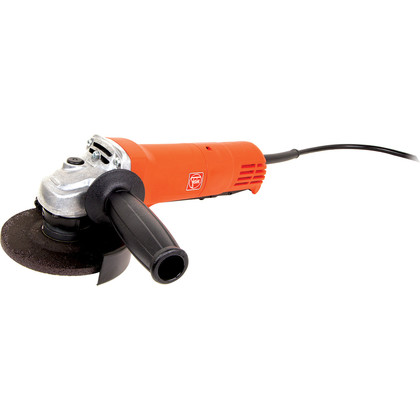 Handy 820 W compact angle grinder with dead man's switch for light grinding and cut-off work.
Perfect ergonomics due to slim grip.
Work with minimal fatigue due to low weight.
Solid metal drive head for maximum robustness and service life. It rotates in 90° steps for excellent access in tight spots.
Dead man's switch.
Price includes
1 guard

1 pair of flanges

1 handle

1 wrench
Technical data
Power consumption820 Watts
Power output360 Watts
No load speed12,500 rpm
Grinding wheel Ø4-1/2 in
Elastic backing pad Ø4-1/2 in
Show all technical attributes
Downloads