The FEIN magnetic drilling system.

With more than 25 years of continuous development, FEIN's magnetic drilling technology has achieved a peak of excellence. FEIN's 2011 acquisition of Jancy Engineering raised the bar even higher, now offering the well-known Slugger trademarked system of portable magnetic drills and annular cutters.
Now you're leaving the FEIN website and entering the Slugger website!


SCT 5-40 X
Drywall Screwdriver up to 3/16 in
Order No. 7 213 13 09 36 0
Return to overview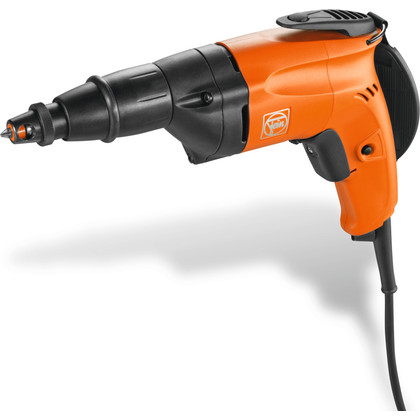 Ideal for drywall and interior construction with a quiet clutch.
Optimized speed.
Quiet FEIN CLIC-STOP clutch avoids creating disturbances when working in offices, hospitals, etc.
Included depth stop avoids damage to drywall panels and makes spackeling easier.
One of the lightest professional screwdrivers in its class.
Market-leading ergonomics.
Point placement accuracy with variable electronic speed setting.
FEIN high-performance motor.
Switches off without vibration.
Rapid changeover to collated strips.
Depth stop is easy to adjust and replace.
Dust-protected stop sleeve.
Extremely lightweight.
Practical hand strap.
Technical data
Power consumption450 Watts
Power output250 Watts
Full load speed0-2,700 rpm
No load speed0-4,000 rpm
Max. torque (hard/soft)106/- in/lbs
Show all technical attributes
Downloads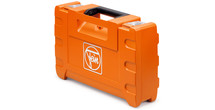 Tool Case
Plastic, interior dimensions: 18-1/2 x 12-1/4 x 5-1/4 in [470 x 275 x 116 mm]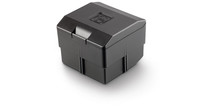 Plastic box
Box insert with lockable lid for small parts and accessories, suitable for tool case 3 39 01 118 01 0.