The FEIN magnetic drilling system.

With more than 25 years of continuous development, FEIN's magnetic drilling technology has achieved a peak of excellence. FEIN's 2011 acquisition of Jancy Engineering raised the bar even higher, now offering the well-known Slugger trademarked system of portable magnetic drills and annular cutters.
Now you're leaving the FEIN website and entering the Slugger website!


GRIT GKS 75
Compact belt grinder, 3 [75] in[ mm]
Order No. 7 905 02 09 23 2
Return to overview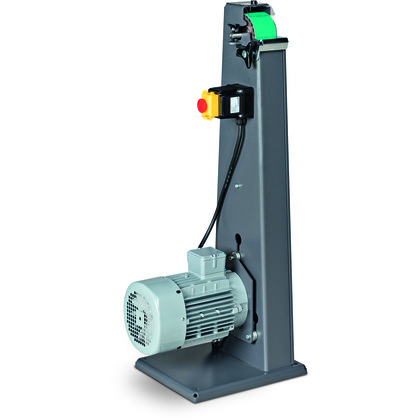 Compact belt grinder for metalworking. The economical solution for the workshop.
Very economical to buy with an optimal price/performance ratio.
2/3rds smaller space requirement than with conventional tools as a result of the minimalist design concept.
Can be used immediately. No construction or assembly necessary.
Short set-up times—quick grinding belt changes.
Maximum work safety thanks to controlled flying sparks.
Technical data
Power consumption1,1 kW
Voltage/type of current1 x 230 V V
No load speed3000 rpm
Belt dimension3 x 78-3/4 In
Weight45 lbs
Downloads