The FEIN magnetic drilling system.

With more than 25 years of continuous development, FEIN's magnetic drilling technology has achieved a peak of excellence. FEIN's 2011 acquisition of Jancy Engineering raised the bar even higher, now offering the well-known Slugger trademarked system of portable magnetic drills and annular cutters.
Now you're leaving the FEIN website and entering the Slugger website!


GIS 75
Belt grinding machine
Order No. 7 902 29 59 23 3
Return to overview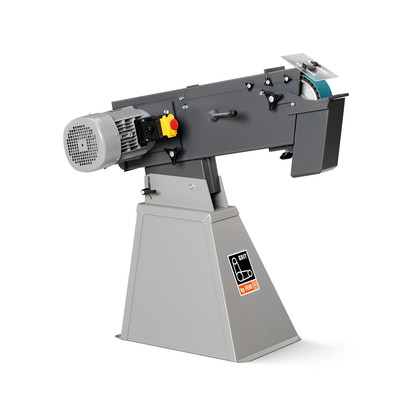 High-performance grinder for standard grinding applications in metal processing.
High-performance belt grinder with sturdy base
The durable 4kW motor ensures constant speed combined with rapid material removal
Excellent price-performance ratio
Detachable swarf collector
Patented belt tensioning system
Robust construction minimizes vibration level
Price includes
1 CEE plug (16A)

1 Grinding belt 3 x 79 in [75 x 2,000 mm] (36 grit R)
Technical data
Power consumption4 kW
voltage/ phase type at 50 Hz3 x 400
voltage/ phase type at 60 Hz3 x 440
no-load rpm. at 50 Hz3 000
no-load rpm. at 60 Hz3 450
Show all technical attributes
Downloads