The FEIN magnetic drilling system.

With more than 25 years of continuous development, FEIN's magnetic drilling technology has achieved a peak of excellence. FEIN's 2011 acquisition of Jancy Engineering raised the bar even higher, now offering the well-known Slugger trademarked system of portable magnetic drills and annular cutters.
Now you're leaving the FEIN website and entering the Slugger website!


GHB 15-50 Inox
GHB hand-held belt grinder for stainless steel processing
Order No. 7 903 22 09 12 4
Return to overview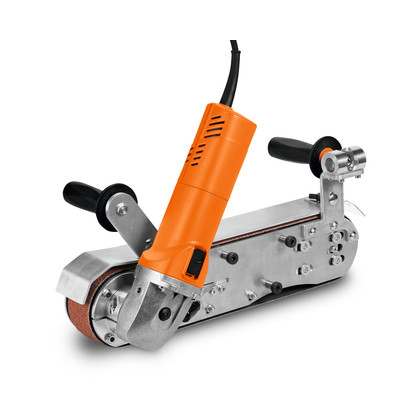 Universal hand-held grinder for problem solutions on site, ideal for stainless steel processing.
Handheld alternative to angle grinders for trade and industry.
Stationary use with table grinding station.
Patented tool-free belt tensioning system.
Anti-vibration handle
Very short setup time for stationary belt grinding.
Height-adjustable table for flat grinding.
Infinitely adjustable built-on motor.
Price includes
1 Grinding belt 50 x 1,000 mm (36 grit)
Technical data
Power consumption1.5 kW
No load speed2,500-7,900 rpm
Belt dimension2 x 39-3/8 In
Weight according to EPTA12.4 lbs
Downloads