The FEIN magnetic drilling system.

With more than 25 years of continuous development, FEIN's magnetic drilling technology has achieved a peak of excellence. FEIN's 2011 acquisition of Jancy Engineering raised the bar even higher, now offering the well-known Slugger trademarked system of portable magnetic drills and annular cutters.
Now you're leaving the FEIN website and entering the Slugger website!


MSf 636-1
Random Orbit Sander 6 in
Order No. 7 220 78 12 11 6
Return to overview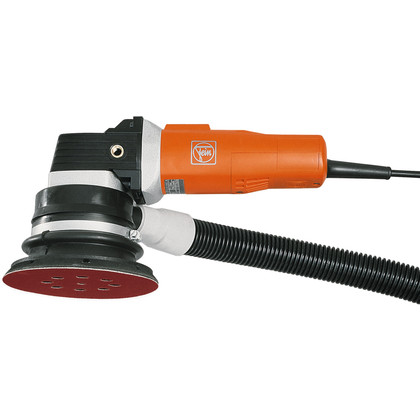 Powerful 6 in random orbit sander with ideal dust extraction for all surfaces.
A particularly wide eccentric travel produces outstanding performance on large and small surfaces.
Perfect dust extraction through the ring of holes in the sanding sheets and backing pad as well as supplementary extraction at the perimeter of the pad.
Perfect sanding results in finishing of paints, GFRP, wood, solid surface, plastic or metal.
Good handling due to a slim motor.
Durable metal gear head.
Sanding sheets with hook and loop attachment.
Carbon brushes with automatic switch-off function.
Wide range of accessories.
Technical data
Power consumption380 Watts
No load speed8,800 rpm
Stroke5/16 In
Hose connection Ø1-1/4 In
Connector thread backing pad5/16–24 UNF
Show all technical attributes
Downloads