The FEIN magnetic drilling system.

With more than 25 years of continuous development, FEIN's magnetic drilling technology has achieved a peak of excellence. FEIN's 2011 acquisition of Jancy Engineering raised the bar even higher, now offering the well-known Slugger trademarked system of portable magnetic drills and annular cutters.
Now you're leaving the FEIN website and entering the Slugger website!


ASCM 18 QX
4-speed cordless drill/driver
Order No. 7 116 04 61 09 0
Return to overview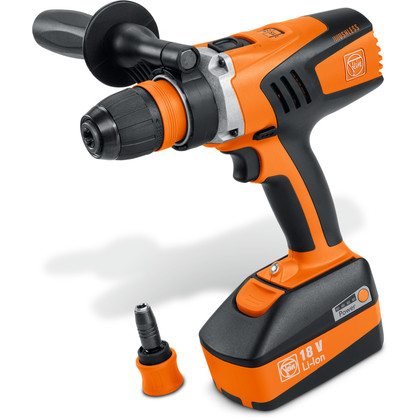 The highest performance FEIN cordless screwdriver with brushless motor, 4-speed gearbox and interchangeable chuck.
4-speed all-metal gearbox.
Brushless FEIN PowerDrive motor with 30% greater efficiency.
Li-ion battery with FEIN SafetyCell technology. A separate communication line protects battery and tool from overload.
3 year FEIN PLUS guarantee, including battery and charger.
Removable solid metal chuck/bit holder.
Electronic torque setting.
Motor and electronics are completely dustproof.
1,800 screw connections with one charge.
Drives 10 x 400 mm screws without pre-drilling.
High torques up to 90 Nm.
Carbide chuck jaws grip drill bits firmly.
Bit holder accepts C 6.3 and E 6.3 bits.
Magnetic bit holder with high quality neodymium magnet.
Technical data
Battery voltage18 V
Battery capacity5
Motorbrushless
Gearbox4-speed
No load speed400 / 800 / 1,950 / 3,850 rpm
Show all technical attributes
Downloads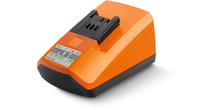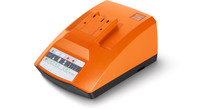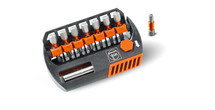 FEIN Impact Bit Box 29
2-component bits (29 mm) made from high quality tool steel alloy, optimally hardened. Maximum torsion zone. Last several times longer than standard 25 mm bits. Also suitable for impact wrenches. Contents: PZ 2, PZ 3, TX15, TX20, TX25, TX30, TX40 + magnetic bit holder.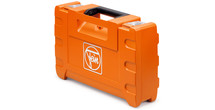 Tool Case
Plastic, interior dimensions: 18-1/2 x 12-1/4 x 5-1/4 in [470 x 275 x 116 mm]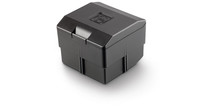 Plastic box
Box insert with lockable lid for small parts and accessories, suitable for tool case 3 39 01 118 01 0.