The FEIN magnetic drilling system.

With more than 25 years of continuous development, FEIN's magnetic drilling technology has achieved a peak of excellence. FEIN's 2011 acquisition of Jancy Engineering raised the bar even higher, now offering the well-known Slugger trademarked system of portable magnetic drills and annular cutters.
Now you're leaving the FEIN website and entering the Slugger website!


SCS 4.8-25
Tek Screwdriver up to 3/16 in
Order No. 7 213 04 09 36 2
Return to overview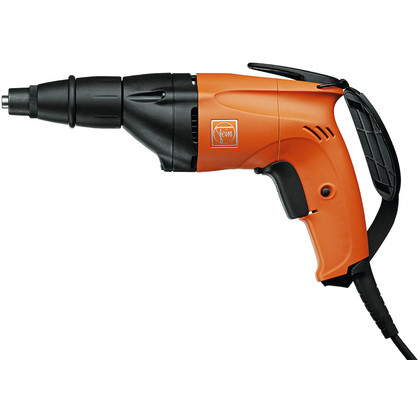 One of the lightest weight drill/drivers in its power-class for roof and facade construction.
Safe handling of self-drilling and thread-cutting screws up to 3/16 in - with or without sealing washer and wing teks.
Lightweight drills/drivers facilitate fatigue-free work in roofing and fascade construction and in HVAC.
FEIN's adjustable, power-sensitive universal clutch for optimum configuration of torque when working without depth stop.
FEIN high-performance motor.
Practical hand strap.
Technical data
Power consumption450 Watts
Power output250 Watts
Full load speed0–2,000 rpm
No load speed0–2,500 rpm
Max. torque (hard/soft)142/- in/lbs
Show all technical attributes
Downloads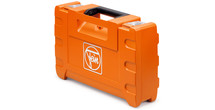 Tool Case
Plastic, interior dimensions: 18-1/2 x 12-1/4 x 5-1/4 in [470 x 275 x 116 mm]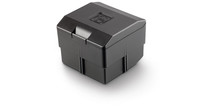 Plastic box
Box insert with lockable lid for small parts and accessories, suitable for tool case 3 39 01 118 01 0.