The FEIN magnetic drilling system.

With more than 25 years of continuous development, FEIN's magnetic drilling technology has achieved a peak of excellence. FEIN's 2011 acquisition of Jancy Engineering raised the bar even higher, now offering the well-known Slugger trademarked system of portable magnetic drills and annular cutters.
Now you're leaving the FEIN website and entering the Slugger website!


ASt 638
Jigsaws up to 5/16 in in Steel / 2 in in Wood
Order No. 7 234 17 00 23 9
Return to overview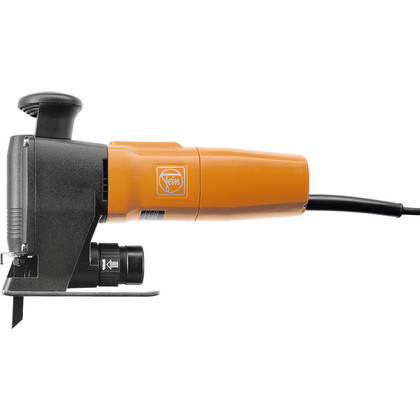 Metal jigsaw with unsurpassed precision, robustness and service life.
Extremely low levels of wear and maintenance, even when used in very demanding industrial applications.
Optimum results in metal, insulation materials (sandwich) and hard wood.
Excellent ergonomics.
Precise weight balancing results in extremely smooth operation.
Swarf removal can be switched between extraction or blowing.
Technical data
Power consumption350 Watts
Power output200 Watts
Strokes3,350 rpm
Stroke of blade3/4 In
Cable with plug16 ft
Show all technical attributes
Downloads