The FEIN magnetic drilling system.

With more than 25 years of continuous development, FEIN's magnetic drilling technology has achieved a peak of excellence. FEIN's 2011 acquisition of Jancy Engineering raised the bar even higher, now offering the well-known Slugger trademarked system of portable magnetic drills and annular cutters.
Now you're leaving the FEIN website and entering the Slugger website!


ASW 18-45 PC (without battery or angle head)
Precision cordless screwdriver, baton offset shape, up to 45 Nm
Order No. 7 112 63 60 09 0
Return to overview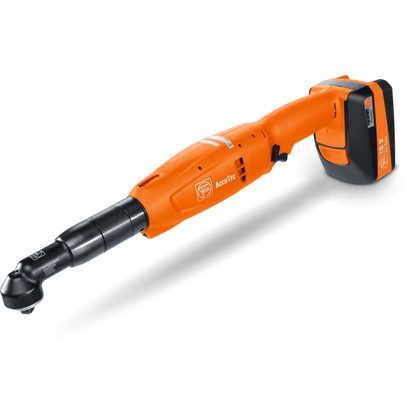 Programmable, certified screwdriver according to ISO 5393, VDI/VDE 2647, achieves Cmk value > 1.67 at ± 10 % (based on 6 Sigma).
Brushless and maintenance-free EC motor.
Programmable fuel gauge on the machine.
Freely programmable parameters: Speed, direction, rotation angle, torque, threshold, time.
Only from FEIN, for both forward and reverse operation.
Individually adjustable to the screw driving application in up to five process-optimized steps.
FEIN Li-ion technology for more screw connections per charge.
Maintenance module records completed screw connections and calibration data.
Easy computer data input.
Data storage for later reuse.
For soft and hard screwdriving applications.
No drop in speed when screw driving, thanks to censor control.
Machine protection, thanks to the factory-installed password.
High-performance lithium ion battery with capacity indicator
Angled heads can be adjusted through 360°.
Tongue tools can be used.
Technical data
Torque range177-398 in/lbs
No load speed25-310 rpm
Current/Voltage18 V
Downloads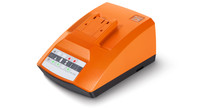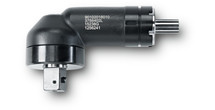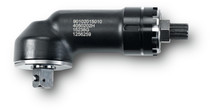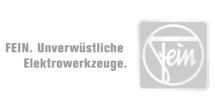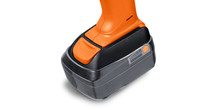 Battery safety sleeve
For protecting the work surface from mechanical damage
for li-ion battery, 14.4 V, 2 / 2.5 Ah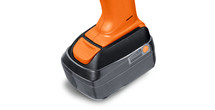 Battery safety sleeve
For protecting the work surface from mechanical damage
for Li-ion battery, 14.4 V, 4 / 5 Ah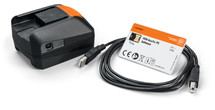 Programming adapter
For all parameter control models. Price includes: Software on USB card incl. operating instructions, adapter and connecting cable.