The FEIN magnetic drilling system.

With more than 25 years of continuous development, FEIN's magnetic drilling technology has achieved a peak of excellence. FEIN's 2011 acquisition of Jancy Engineering raised the bar even higher, now offering the well-known Slugger trademarked system of portable magnetic drills and annular cutters.
Now you're leaving the FEIN website and entering the Slugger website!


ASM 14-6
Precision cordless screwdriver, mid-mounted handle, up to 6 Nm
Order No. 7 112 28 09 95 0
Return to overview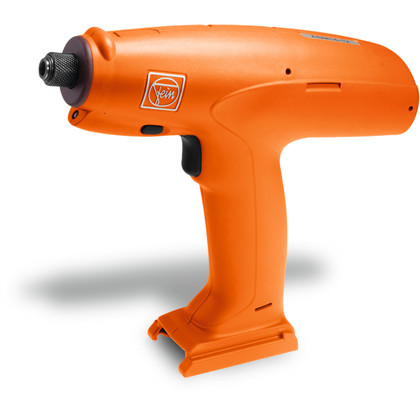 Certified screwdriver according to ISO 5393, VDI/VDE 2647, achieves Cmk value > 1.67 at ± 10 % (based on 6 Sigma).
Brushless and maintenance-free EC motor.
Precise tightening torque regardless of screw application.
Process optimized with restart delay and self-start lock (battery monitoring).
Left-hand running activated at the press of a button.
FEIN Li-ion technology for more screw connections per charge.
Constant speed until switched off.
Continuous illumination of the screwdriving site.
For soft and hard screwdriving applications.
Soft-start.
Soft cut-out.
Maintenance only after 500,000 screw connections.
Technical data
Torque range10-54 in/lbs
No load speed600 rpm
Current/Voltage14.4 V
Tool mount¼ in
Downloads