ABLK 18 1.3 TE Select
Cordless nibbler up to 1.3 mm
Order no. 7 132 06 61 00 0
Back to overview

FEIN Select+ offers you the possibility to combine several 18 V cordless machines for professional metalworking as required - with or without FEIN batteries and chargers.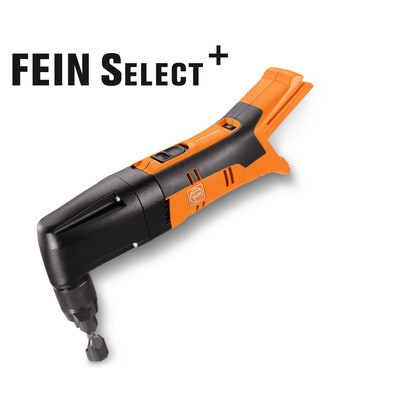 Compact and curve-compatible nibbler for roof and façade construction. Precise cuts in trapezoid sheet metal up to 1.3 mm.
40 m of cutting in 0.8 mm trapezoid sheet metal with one battery.
1.9 m/min cutting speed for excellent work progress.
Variable cutting speed due to electronically adjustable speed control.
Brief overlapping area up to 2.6 mm.
Optimum handling due to extremely slim gearbox head.
Comfortably light weight.
QuickIN quick change system for die and punch.
Rotating punch for a service life which is now up to 30 % longer.
Cutting direction setting can be changed in 45° steps up to 360° using tool-free pivoting cutting head.
Proven MultiMaster motor with outstanding performance and stability.
Price includes
1 ABLK 18 1.3 TE

1 plastic carrying case
Technical data
Battery voltage18 V
Strokes1 600 rpm
Cutting speed1,9 m/min
Weight without battery1,6 kg
Steel up to 400 N/mm²1,3 mm
Show all technical attributes
Sound- and vibration emission values please see here:
Downloads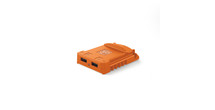 AUSB 12–18V cordless USB adapter
Compact cordless USB adapter for charging smartphones, tablets etc. without a mains connection. 2 high-speed USB charging ports for rapid charging at 2x 1.2 amps. Suitable for iOS and Android. Compatible with all 12 / 14 / 18 V FEIN Li-ion batteries.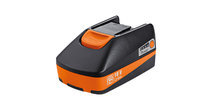 Battery pack
Li-ion battery with charge status indicator and FEIN SafetyCell technology. Protects the battery and tool from overload, overheating and total discharge. Can be used with all FEIN 18 V cordless tools.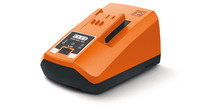 Quick charger ALG 80
For all FEIN Li-ion batteries. Charge times: 18 V / 3 Ah Li-ion battery: 26 min. (80% of max. capacity). 18 V / 6 Ah Li-ion battery: 38 min. (80% of max. capacity).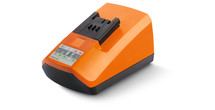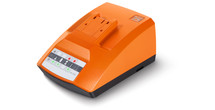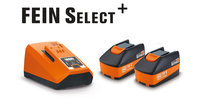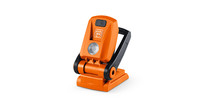 Cordless ALED 12-18 V LED lamp
Compact and durable cordless LED lamp with swivel-mounted lamp head. Compatible with all 12 / 14 / 18 V FEIN Li-ion batteries, including hook for attaching the lamp. Extremely lightweight at 130 g and very bright at 900 Lux. Colour temperature is the equivalent of daylight. The brightness can be set to 2 levels.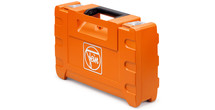 Tool case
Plastic, inner dimensions: 470 x 275 x 116 mm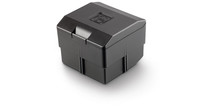 Plastic box
Box insert with lockable lid for small parts and accessories, suitable for tool box 3 39 01 118 01 0, max 5 items/box.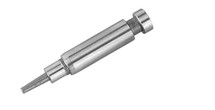 Punch
for steel sheet up to 400 N/mm²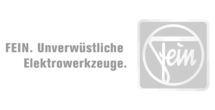 Die
for trapezoidal sheet metal