Cordless MULTIMASTER AMM 700 Max Top
Battery-powered oscillating multi-tool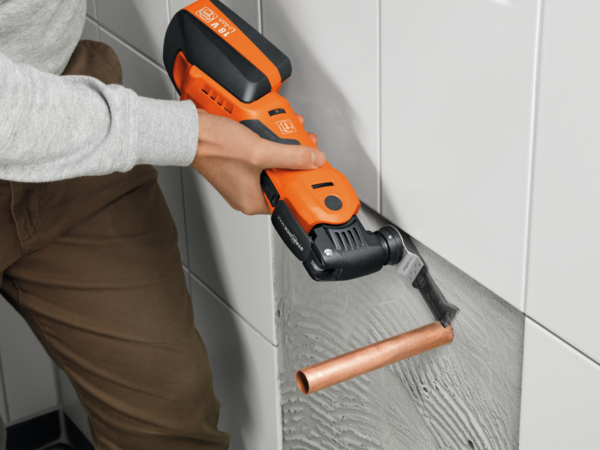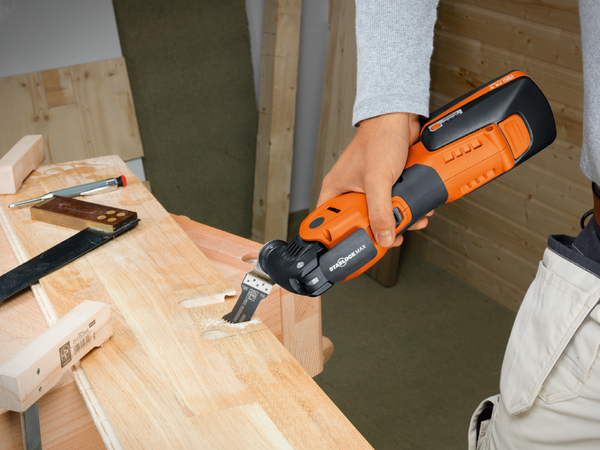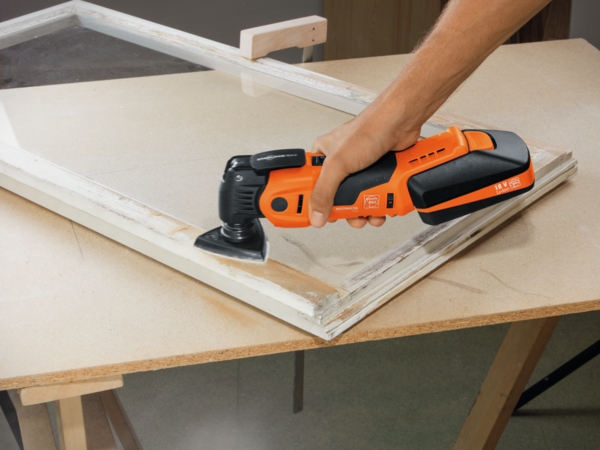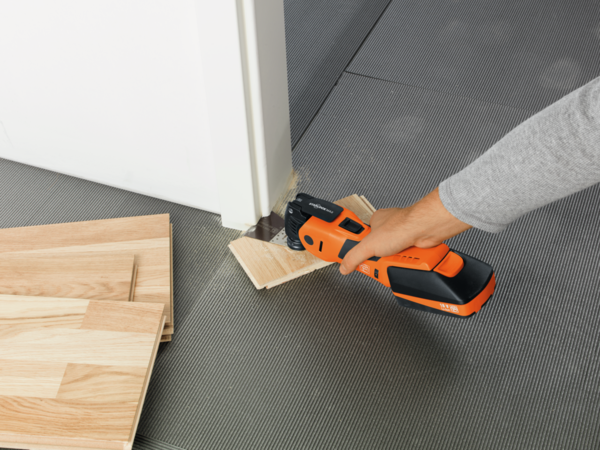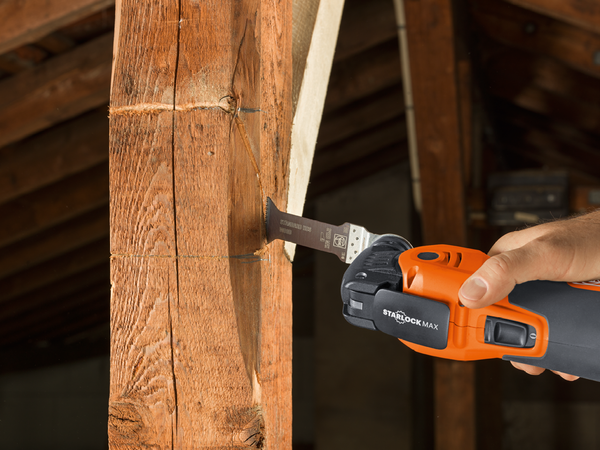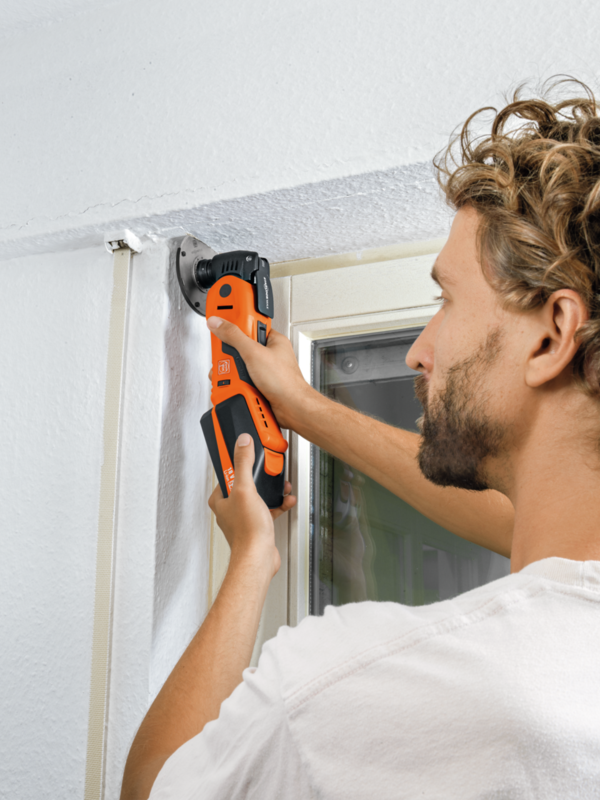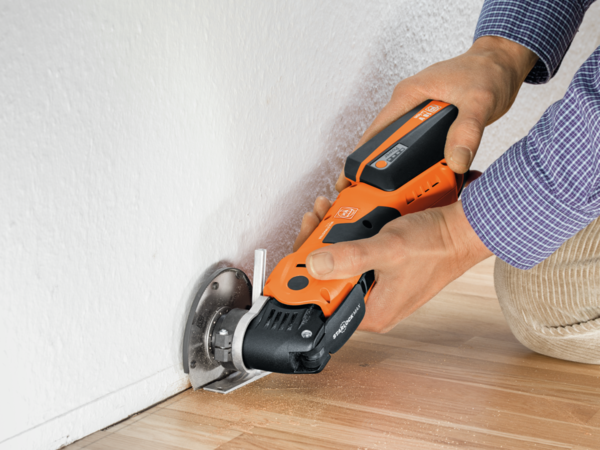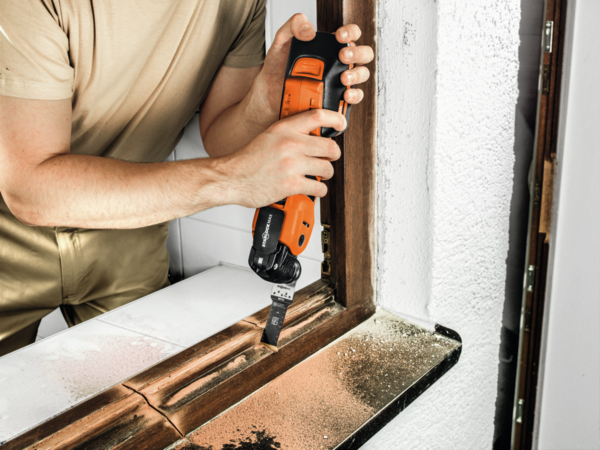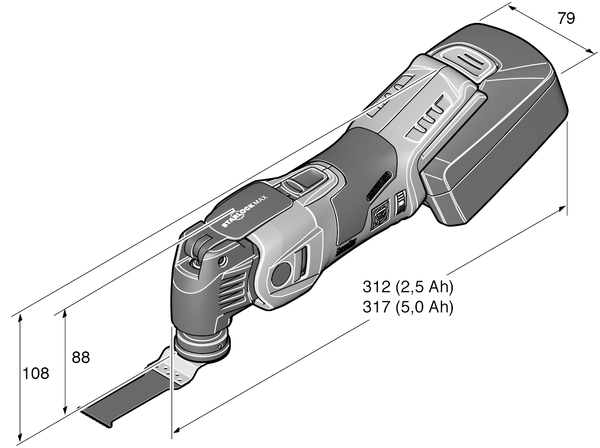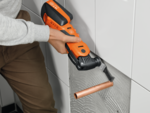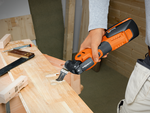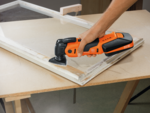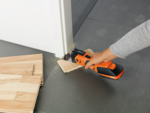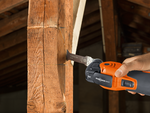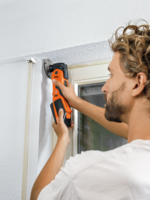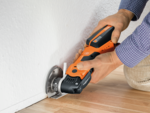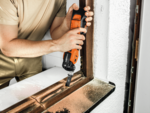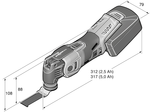 ---
Cordless MULTIMASTER AMM 700 Max Top
Battery-powered oscillating multi-tool
Our best MultiTool for the most rapid work progress in interior work and renovation with 60 accessories – from sawing in wood, metal and plastics, to cutting out tiles, cutting silicone joints and carpets, removing adhesive residues and tile adhesive.
Product number: 7 129 34 61 24 0
Details
Anti-vibration system: continuously safe and pleasant working thanks to minimal vibrations and outstanding noise insulation.
StarlockMax tool mounting: more work progress and greater precision thanks to 100% power transmission without losses.
QuickIN: tool changes in less than 3 seconds thanks to the patented tool-free FEIN rapid clamping system.
With the StarlockMax tool mounting, you can access around 180 FEIN accessories from the Starlock, Starlock Plus and StarlockMax performance classes.
18 V FEIN PowerDrive motor: very powerful and virtually wear-free, brushless motor offering great efficiency, ability to handle extreme loads and a long service life.
Metal gearbox: ability to withstand high loading and outstanding service life because all the gearbox parts are made from metal.
Mechanical interface: for stationary operation in the table or drill jig holder or for securing the depth stop.
SafetyCell technology: perfect protection against overload, overheating and total discharge thanks to Li-ion batteries with individual cell monitoring.
The battery charge can be read off the battery.
Technical data
Li-ion / HighPower Li-ion
Weight without storage battery
Vibration and sound emission values
Uncertainty of measured value KpA
Uncertainty of measured value KWA
Uncertainty of measured value KpCpeak
---
Price includes
2 E-Cut standard saw blades curved (35 mm)
2 E-Cut standard saw blades curved (65 mm)
1 E-Cut precision saw blade (35 mm)
1 E-Cut precision saw blade (65 mm)
1 E-Cut long-life saw blade (10 mm)
2 E-Cut long-life saw blades (35 mm)
1 E-Cut long-life saw blade (32 mm)
1 E-Cut long-life saw blade (42 mm)
1 E-Cut carbide Pro saw blade (32 mm)
1 segmented saw blade (Ø 85 mm)
1 HSS segment saw blade
1 HM rasp (triangular)
1 Stopper knife
1 Cutter blade, mushroom shaped
1 Multi-function knife
1 Sanding plate with holes
Sanding sheets, perforated (10 each of grit 60, 80, 120, 180)
1 dust extraction device
1 rapid charger ALG 80
2 Li-ion battery packs (18 V / 3 Ah)
1 plastic carrying case